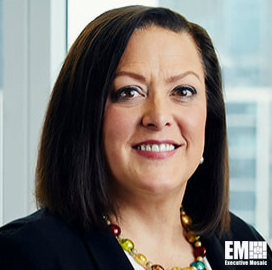 Penelope Prett
CIO
Accenture
Penelope Prett, CIO at Accenture
Penelope Prett serves as chief information officer at Accenture, a role she has held since December 2019. She oversees the company's IT operations across 120 locations worldwide in the areas of services, applications and infrastructure that allow the workforce to perform at any given time.
She succeeded Andrew Wilson, who served in the role for more than six years and spearheaded the company's adoption of a cloud-based IT system, the company said.
Jo Deblaere, Accenture chief operating officer, expressed optimism about Prett in leading the global CIO organization. For one, she has significant experiences in key areas, including client leadership, technology management and relationship with the company's ecosystem partners. He also added that Prett actively supports inclusion and diversity for the clients, personnel and communities. 
In her current role, Prett is in charge of making sure that the global IT organization adheres to the company's growth strategy called New. The business model focuses on digital, cloud and security services which are seen as the next wave of growths. She oversees the application of the strategy in the IT segment through building enterprise intelligence, digitizing business services and advancing cloud-based platforms.  
She also serves as the senior managing director for the global technology lead of the organization's resources operating group. Since December 2014, she has been leading the group tasked with delivering technology services around the world. 
In addition, Prett has been managing director of a group responsible for Accenture's technology asset development, technology offerings and software alliances. 
She has been with the organization for over 28 years. She assumed various management and technology positions including at major client accounts throughout several sectors. She handled extensive transformation initiatives and projects as well as became part of sales and alliances in Accenture Technology. 
Prett earned her master's degree in business administration from Tulane University.
Category: Executive Profiles
Tags: Accenture Chief Information Officer CIO Executive Profiles information technology Penelope Prett Tulane University