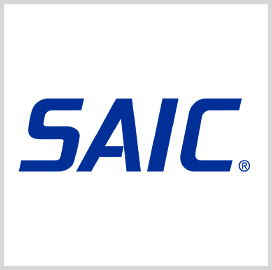 SAIC
SAIC to Establish Defense-Focused Innovation Factory Hub in Huntsville
Science Applications International Corp. has announced plans to open a new Innovation Factory hub in Huntsville, Alabama, to expand its service to local customers. 
SAIC Chief Technology Officer Charles Onstott, a Potomac Officers Club member, said the new hub will be focused on driving defense modernization initiatives and on addressing technical challenges associated with Department of Defense innovations, the company said Monday.
"Our researchers and engineers will leverage digital engineering and agile software development to enable the DOD to rapidly explore and implement innovative technologies, such as big data analytics, artificial intelligence, augmented and virtual reality, and modeling and simulation, focused on improving mission outcomes," Onstott said.
SAIC Innovation Factory is a network of physical and virtual environments that use advanced production chains for iteratively developing solutions through customer collaboration.
Cloud-based technologies in the hub will be immediately available for SAIC employees and leaders in Huntsville even while facility renovations are underway. 
Huntsville reportedly has over 2.8K SAIC employees, making it the company's largest location outside of its headquarters in Reston, Virginia, and the National Capital Region. 
"This expansion to SAIC's longstanding presence in Huntsville with a new Innovation Factory Hub allows us to support emerging needs, while also leveraging our solutions and company-wide expertise – developed over four decades supporting local customers," said Kim Scanlon, SAIC's executive vice president and general manager for defense systems.
SAIC said its Innovation Factory involves a network of advanced technology companies, commercial partners and federal government customers seeking new technologies.
The company also has Innovation Factory hubs in Reston, Virginia; the University of Massachusetts Lowell in Massachusetts; Los Angeles, California; and the Capital Factory in Austin, Texas.
Category: Member News
Tags: AI big data analytics Charles Onstott cloud cloud-hosted toolset Department of Defense DevSecOps end-to-end analysis Innovation Factory Hub Jim Scanlon Member News POC member Potomac Officers Club SAIC Science Applications International Corp. VR