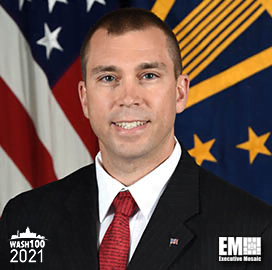 Derek Tournear
Director
Space Development Agency
SDA Director Considers Cyber, Supply Chain Attacks Big Threats to Satellites
Space Development Agency Director Derek Tournear, a past Potomac Officers Club event speaker and 2021 Wash100 winner, has raised concerns about the threat posed by cyber attacks and supply chain intrusions to SDA's low-Earth orbit satellites.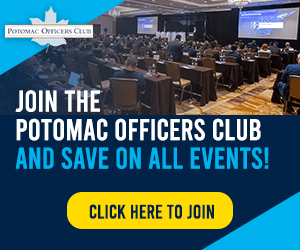 Speaking at an online Washington Space Business Roundtable forum, Tournear said those types of attacks could shut down a satellite constellation, making them more worrisome threats compared to missile strikes.
He described cyber and supply chain problems as common mode failures, meaning attacks directed at just a few components could impact an entire system, SpaceNews reported Wednesday.
While Tournear acknowledged that SDA's satellites are not invulnerable to ground-based weapons such as ballistic missiles, he said having a proliferated network of hundreds of satellites gives the agency a significant advantage.
The sheer number of satellites in SDA's constellation gives the agency the luxury of continuing operations even if one or a handful of satellites were to be destroyed, Tournear explained.
In addition, he said that the relatively low cost of the agency's satellites makes them unattractive targets compared to the other billion-dollar satellites managed by the Department of Defense.
SDA is already working with other DOD agencies to produce encryption devices to protect the satellites. The challenge, according to Tournear, is meeting size and power requirements to ensure that they can be operable in the satellites.
Tournear added that the agency is keen on verifying where components came from to reduce the risk of a supply chain intrusion. To do so, he said the SDA will work closely with the vendors that it does business with.
Category: Speaker News
Tags: cyber attacks Department of Defense Derek Tournear missile strikes satellites SDA Space Development Agency SpaceNews Speaker News supply chain intrusion threats