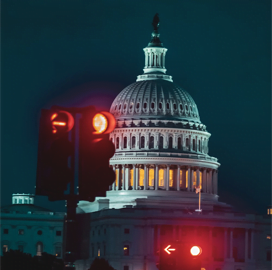 Capitol Hill
2021 Funding Package Includes $500M for Election Security
The House of Representatives has included $500M in election security funding in a recently-approved fiscal 2021 appropriations package.
The funding for the Election Assistance Commission was part of a larger deal that included appropriations for the departments of Defense, Energy, Justice, Commerce, Transportation, Health and Human Services and Labor, The Hill reported.
"The bill includes $500 million in election security grants to help states acquire resources and equipment to conduct safe, secure, and on time elections," said Rep. Mike Quigley, chairman of the House Appropriations Subcommittee on Financial Services and General Government. 
He added that election security has become more relevant as states must conduct elections in the middle of the coronavirus pandemic.
Congress has appropriated over $800M in election security grants for states since 2018. President Donald Trump's coronavirus stimulus bill in March included $400M to help election officials solve voting challenges during the pandemic.
The newest funding was approved in the middle of an ongoing debate on whether Congress should further increase funds that states have for bolstering election security. 
EAC Chairman Ben Hovland previously told The Hill that his agency is prepared to distribute all appropriated funds to states for election security. 
"I have consistently heard from election officials of both parties that additional federal funding is needed and will help ensure the election is run as smoothly as possible during this pandemic," Hovland said.
The EAC funding was also approved one week after a top Intelligence Community official warned that Russia, Iran and China are working to interfere in the upcoming elections.
Category: Popular Voices
Tags: appropriations Ben Hovland China Congress coronavirus Donald Trump EAC Election Assistance Commission election security funding House of Representatives Intelligence Community Iran Mike Quigley Popular Voices Russia The Hill Trump administration