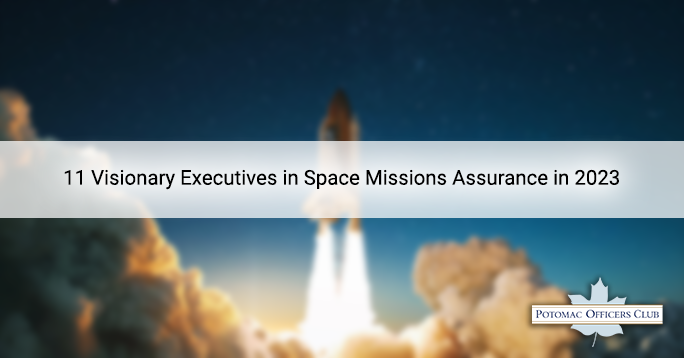 11 Visionary Executives in Space Missions Assurance in 2023 (4×24 members)
Space missions are complex initiatives that involve various elements such as risk reduction, technology testing, threat migration, continuous transmission of data analysis, and strengthening warfare tactics and technologies. Taking charge of these tasks are executives dedicated to providing efficient space-to-ground capabilities and creating a safe and secure environment for exploration and defense.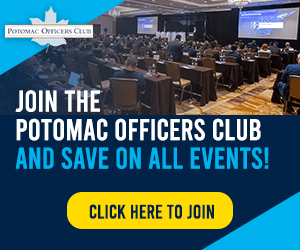 Listed below are notable executives deemed for their efforts and instrumental roles in the space missions assurance segment in 2023.
Executives in Space Missions Assurance in 2023
Note: The following list features esteemed industry leaders selected based on a comprehensive evaluation of their accomplishments, including their strategic vision, demonstrated impact on the industry, innovative contributions, and leadership prowess. However, this is not an exhaustive list. The industry is filled with talented professionals making significant contributions, warranting close attention for their achievements and potential impact.
Rich Aves, Executive Vice President at Parsons Corporation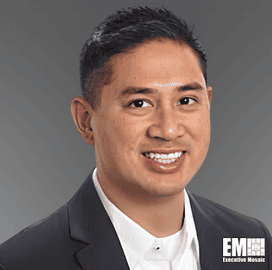 As the Executive Vice President and the Market Lead for the Space and Geospatial Solutions Market (S&GS) at Parsons Corporation, Rich Aves has a wealth of experience in team leadership, advanced technologies, intelligence community tools, and space and geospatial solutions.
In November 2022, Aves provided valuable insights into Parsons' strategic plans for integrating artificial intelligence (AI) solutions into next-generation defense and intelligence missions. The integration of AI will revolutionize ground control operations for satellites. Aves highlighted that AI would eliminate the need for manual ground constellation analysis, thereby ensuring a safer, more efficient, and highly accurate transmission of analytics from Earth to Space.
Chuck Cash, Vice President of Federal Sales at Spire Global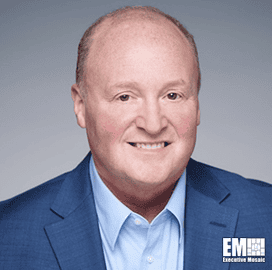 Vice President of Federal Sales at Spire Global, Chuck Cash is responsible for devising growth strategies for the company's federal business and bolstering the relationship with federal clients. Drawing upon his background as a retired US Navy pilot, Cash applies his experience and knowledge in aviation and aerospace warfare to spearhead missions involving defense cloud platforms, space-to-cloud analytics, and aerospace software.
In March 2023, Cash was instrumental in Spire Global securing an indefinite-delivery/indefinite-quantity contract from the National Oceanic and Atmospheric Administration (NOAA). Under this contract, Spire is tasked with providing real-time radio occultation data, which comprises vertical profiles of atmospheric measurements. This data will be utilized for various purposes, including climate research, space weather models, and operational weather forecasts.
John Moberly, Senior Vice President for Space Missions at SpiderOak Missions Systems
John Moberly serves as the Senior Vice President for Space Missions at SpiderOak Missions, bringing with him more than two decades of experience in space-ground architectures, space-based systems, space intelligence, and ballistic missile structures, among other areas of expertise.
Moberly demonstrates his prowess in space solutions by leading SpiderOak's "birth to grave" niche. The Department of Defense (DoD) contracted SpiderOak to develop full, innovative suites of capabilities that provide secure and trusted data interpretations for space-enabled architectures targeted at non-kinetic cyber attacks. 
In September 2022, Moberly was instrumental in SpiderOak's successful bid for the Defense Innovation Unit for Hybrid Space Architecture's contract. The objective of this contract is to replace outdated compliance and checklist methods that no longer contribute to enhancing data protection within the national space community.
Scott T. Scheimreif, Executive Vice President of Government Division at Iridium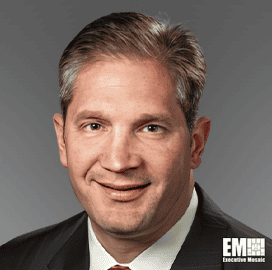 Scott T. Scheimreif has been the Executive Vice President of Iridium – Government Division since December 2022. He brings extensive experience in the satellite telecom industry and has worked closely with the federal government to advance multiple telecommunications initiatives.
In his current role, Scheimreif oversees Iridium's relationships and programs with government agencies, such as the Department of Defense and the Department of Information Systems Agency (DISA). 
A significant milestone under Scheimreif's leadership occurred on January 26, 2023, when Iridium expanded its voice and data communications offerings for various government agencies. This expansion allowed these agencies to access Iridium Certus' global satellite L-band broadband and mid-band connectivity. Scheimreif highlighted that this expansion would greatly support critical missions of the Department of Defense, providing access to essential hardware platforms, as well as airtime and data services.
Jeffrey Sheehan, Division Director of Innovative Aerospace Division at Jacobs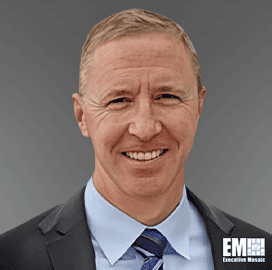 Jeffrey Sheehan presently holds the position of Division Director of Jacobs Solutions, specifically leading the Innovative Aerospace Division. With his extensive background in aerospace missions, intelligence analysis, military operations, operational planning, and the integration of cutting-edge aerospace technologies, Sheehan brings valuable expertise to his role.
Within Jacobs, Sheehan takes charge of numerous portfolios, utilizing his aerospace knowledge and experience. One notable achievement is his leadership in overseeing profitable portfolios exceeding $80 million. These portfolios encompass radio frequency (RF) air, ground, and space sensors, along with cutting-edge algorithms and processing systems. These advancements are specifically tailored for the DoD and Intelligence Community. 
Rebecca Cowen-Hirsch, Senior Vice President of Government Policy and Strategy at Inmarsat Government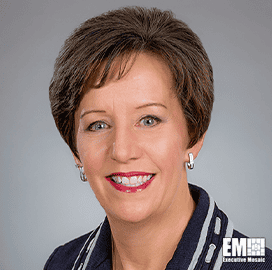 Rebecca Cowen-Hirsch has been the Senior Vice President of Government Policy and Strategy at Inmarsat Government since September 2008. She is in charge of the company's strategic direction, policy, and advocacy efforts related to various missions of the US government.
Cowen-Hirsch has accumulated over 25 years of expertise in aerospace, defense, and executive leadership. Prior to her current role, she served in presidential and vice presidential roles at Inmarsat and directorship positions at the DoD and DISA. 
She demonstrates her aerospace expertise through her support for Inmarsat Government's satellite products tailored for the military and federal government. These include the ELERA L-band network satellites and Global Xpress. Cowen-Hirsch highlighted that these offerings are already operational in orbit and provide crucial support to various commercial aviation, all-domain user mobility, maritime and enterprise, and hybrid space satellite networks.
Alex J. Fox, Executive Vice President and Chief Growth Officer at HawkEye 360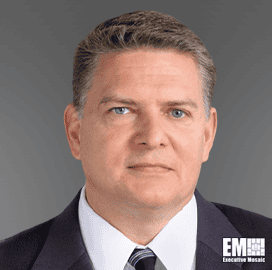 Alex Fox is the Executive Vice President and Chief Growth Officer at HawkEye 360. His primary areas of responsibility include sales, marketing, and business development. That said, Fox actively contributes to HawkEye's efforts related to aerospace defense and mission assurance. 
In March 2023, HawkEye successfully launched Cluster 6 of RF-sensing satellites designed to enhance the collection of RF data and analytics up to 24 times per day. Fox highlighted that Cluster 6 satellites are the first-of-its-kind terminals deployed in an inclined orbit, enabling the company to detect, assess, and respond to military threats in mid-latitude regions.
HawkEye currently operates six strategically positioned ground stations equipped with antennas, providing dedicated access to its orbiting satellites. Fox said that these enable the company to deliver accurate, tactical, and relevant data in real time and address changes in customers' RF intelligence needs.
Clint Crosier, Director of Aerospace and Satellite Solutions at Amazon Web Services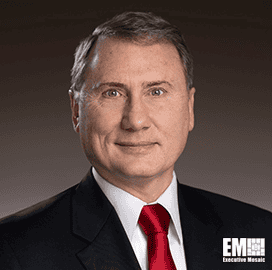 Clint Crosier is a retired US Space Force Major General with over 30 years of expertise in large and complex space missions. As Director of Aerospace and Satellite Solutions at Amazon Web Services, Crosier is in charge of fuelling space domain innovation through scalable cloud computing, edge computing, machine learning, and artificial intelligence capabilities that support future space enterprise.
Since 2022, Crosier and his team have been actively developing groundbreaking on-orbit cloud demonstrations that push the boundaries of space research and exploration. Among these innovations is a cloud computing package that uses artificial intelligence to analyze in-orbit Earth imagery captured in orbit. By employing machine learning algorithms, this technology can significantly reduce the size of massive data files and images by 42%. Consequently, this leads to faster processing times and the ability to gain real-time insights.
According to Crosier, these new technologies don't just reduce risks and costs during missions, but they also empower space agencies to pursue missions that were deemed impossible previously.
Geoff Crowley, Chief Executive Officer at Orion Space Solutions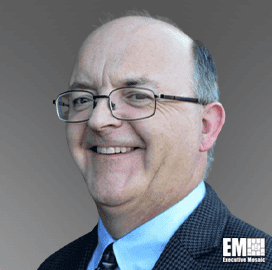 Geoff Crowley is the founder and Chief Executive Officer of Orion Space Solutions, bringing with him an extensive background in ionospheric physics, space weather, and space physics. In his role as CEO, Crowley helms teams and projects focused on the development of new technologies, such as specialized GPS receivers, RF machines, and other CubeSat instruments. 
On January 3, 2023, the U.S. Space Force successfully launched a series of CubeSat satellites called the Electro-Optical/Infrared Weather Systems (EWS) from a low Earth Orbit (LEO) at Cape Canaveral, Florida. These satellites were developed by Orion Space and deployed with the objective of demonstrating their capability to provide timely and accurate imagery and analytics for the military, thus enhancing defense programs. EWS satellites are designed to replace the Defense Meteorological Satellite Program (DMSP) satellites, which will be inactive between 2023 to 2026.
Timothy Deaver, Vice President of Strategic Solutions and USG BD and Sales at Mynaric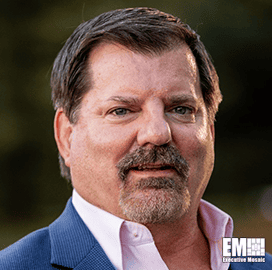 Timothy Deaver has a wealth of experience in aviation, space control, aerospace warfare, and national security. In his current position, Deaver is responsible for Mynaric's acquisition, executive management, program management, P&L responsibility, satellite operations, and system engineering functions.
Mynaric is renowned for its distinctive CONDOR line, which consists of advanced optical communications terminals (OCT) specifically designed for operations in low-Earth orbit (LEO). Deaver provided insights into Mynaric's ongoing efforts to manufacture multiple terminals for the company's air and space satellites. This initiative aims to enhance space-to-ground interoperability, improve communication capabilities, reduce acquisition time, and ensure seamless link configurations. He highlighted that the increased production of satellites not only reduces costs but also facilitates faster and more efficient testing processes while ensuring uninterrupted space mission operations.
Stacy Kubicek, Vice President & General Manager of Mission Solutions at Lockheed Martin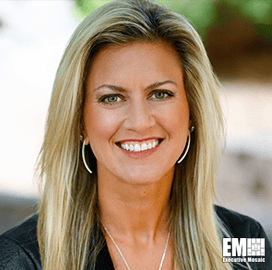 Stacy Kubicek is the current Vice President and General Manager of Mission Solutions at Lockheed Martin. With a cumulative experience of more than 20 years at the defense and homeland security company, she has held positions as a director and vice president, overseeing international business and business strategy.
Kubicek's appointment to her current position was instrumental in Lockheed Martin making an annual sales base of over $1.5 billion for Mission Solutions. This success is attributed to the company's offerings in data analytics, space-based programs, mission management, application-based solutions, and command and control operations. These solutions cater to various government and intelligence agencies.
In a significant development on May 24, 2023, Kubicek was chosen to work closely with Lockheed Martin Space's National Security Space division. This new business segment will focus on alignment programs and classified defense portfolios supporting military space, military solutions, and special programs customers. Kubicek's involvement in this endeavor will contribute to shaping and strengthening the future capabilities of space security and deep space exploration.
Category: Articles
Tags: Chuck Cash Clint Crosier CONDOR cubesat Geoff Crowley Jeffrey Sheehan John Moberly Rebecca Cowen-Hirsch Rich Aves Scott T. Scheimreif Space Missions Assurance Stacy Kubicek Timothy Deaver