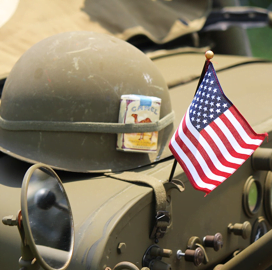 Defense industry
Five GovCon Executives in Defense Prime Contracting
The U.S. government's defense spending is expected to stay largely stable in 2021 as military programs remain critical to national defense. Deloitte projects global defense spending to cross the $2 trillion mark in 2021 with geopolitical tensions escalating even during the pandemic.
Despite the anticipated budgetary pressures from the federal government's massive stimulus spending, defense contractors across the supply chain can expect to continue receiving favorable payment terms. According to Deloitte, the $15 billion on-year increase in foreign military sales will likely offset some of the impacts of flat domestic spending. The Potomac Officers Club — a division of Executive Mosaic — features five executives from some of the United States' premier defense contractors.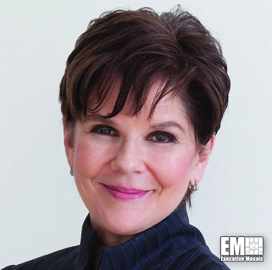 Phebe Novakovic is a former intelligence officer who has been serving as the chairman and CEO of General Dynamics since January 2013.
General Dynamics is a global aerospace and defense company headquartered in Reston, Virginia. The company's specialties include information systems, marine systems, business aviation, shipbuilding, submarines and armored vehicles.
She previously served as General Dynamics' president and chief operating officer. Prior to her appointment to the said roles in May 2012, she was executive vice president of the company's marine systems group, according to the Aerospace Industry Association.
In her EVP role, she was responsible for the performance of General Dynamics subsidiaries Bath Iron Works, Electric Boat and National Steel and Shipbuilding Company.
Novakovic also served as senior vice president of planning and development, responsible for government relations, communications, international business, investor relations and strategic planning.
According to the AIA, Novakovic began her professional career as an analyst for the McLean Research Center and later served as an operations officer for the CIA.
Executive Mosaic, the Potomac Officers Club's parent company, has presented seven Wash100 awards to Novakovic in recognition of her success in driving General Dynamics' growth, expanding its senior management team and promoting national security.
Novakovic oversaw the consolidation of the company's information technology and mission systems business segments into a single reporting unit.
The said reorganization was aimed at enabling collaboration on government contracts in response to demand for the business units' combined services.
Novakovic was elected to the board of directors of Abbott Laboratories in 2010 and currently serves on the boards of trustees of Northwestern University and Ford's Theatre.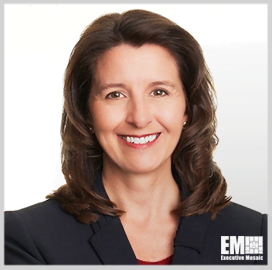 Kathy Warden is the chairman, chief executive officer and president of Northrop Grumman.
Warden, a 2021 Wash100 winner, has been with the Falls Church, Virginia-based aerospace company for 12 years. She has held other leadership positions, including chief operating officer and corporate vice president and president of Northrop's mission systems and information systems sectors, according to her company profile.
Her LinkedIn profile shows that she also served as senior VP and general manager of the company's cyber intelligence division, as well as VP of cyber and signals intelligence systems.
One of her key contributions to Northrop is leading the integration of Orbital ATK, which now operates as Northrop Grumman Innovation Systems. The aerospace company completed its acquisition of Orbital ATK in June 2018.
In addition to leading Northrop, she sits on the board of directors of Merck & Co., Inc. and Catalyst. She is also the vice chairman of the Greater Washington Partnership and the James Madison University Board of Visitors.
Previously, she worked for General Dynamics. During her four-year stint with GD, she was appointed VP of intelligent systems and director of intelligence mission solutions.
She also spent four years at Veridian, where she served as SVP of the enterprise systems sector.
Warden graduated with a bachelor's degree from James Madison University. She also holds a Master of Business Administration degree from the George Washington University.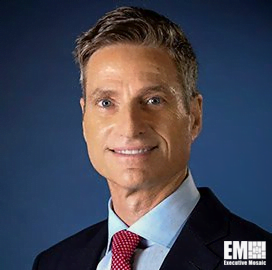 James Taiclet serves as the chairman, chief executive officer and president of Lockheed Martin.
Taiclet, a 2021 Wash100 winner, assumed the role of board chairman in March, nine months after he became president and CEO. He has been part of the company's board of directors since January 2018, according to his company profile.
His LinkedIn profile shows that he previously spent 18 years working for American Tower, a telecommunications company headquartered in Boston, Massachusetts. He held leadership positions in the company such as chairman, president, CEO and chief operating officer.
Under his leadership, the company branched out from merely being a U.S. business to a global player in the telecommunications industry, with its market capitalization growing from $2 billion to over $100 billion.
He also had a two-year term as president of Honeywell Aerospace Services and a three-year tenure as vice president of engine services at Pratt & Whitney, where he was in charge of military and commercial jet engine overhaul and repair.
Earlier in his career, he was a telecommunications and aerospace consultant for McKinsey & Company.
He had also had a career in the Air Force, where he served as aircraft commander, instructor pilot and unit chief.
Taiclet completed his degrees in engineering and international relations from the Air Force Academy and a master's degree in public affairs from Princeton University.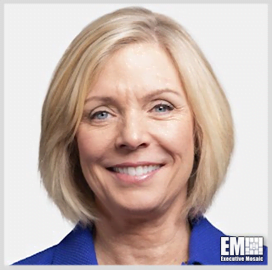 Tracy Atkinson sits on the board of directors of Raytheon Technologies, where she serves as chairman of the compensation committee.
Atkinson has been a part of the Raytheon board since 2014, prior to the company's merger with United Technologies Corporation. As a board member, she brings expertise in accounting, finance, risk management and regulatory matters, according to her company profile.
For the past 10 months, she has also been a board member at Affiliated Managers Group, an investment management company, and US Steel, an integrated steel producer.
She is also on the board of directors of The Arc of Massachusetts, a nonprofit dedicated to helping people with intellectual and developmental disabilities and their families.
Previously, she was an executive vice president at State Street. During her 12-year career at the financial services company, she also took on several senior finance and risk management positions and served on the company's management committee.
Earlier in her career, Atkinson was appointed as chief risk and new product development officer and chief financial officer at MFS Investment Management.
She started out as a partner at PricewaterhouseCoopers, a global network of firms providing assurance, tax and consulting services.
Atkinson completed her bachelor's degree in accounting from the University of Massachusetts and went on to become a certified public accountant.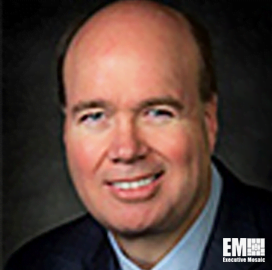 Lawrence Kellner has been serving as a member of Boeing's board of directors since 2011 and as non-executive chairman of the board since December 2019.
According to Boeing, Kellner's appointment as non-executive chairman was part of a leadership shake-up aimed at improving transparency and communication with regulators and customers.
Boeing said Kellner brought with him a deep understanding of strategic planning, customer requirements and operational management in the airline industry.
Kellner is currently the chair of Boeing's governance, organization and nominating committee and is a member of the company's aerospace safety committee.
Boeing established the aerospace safety committee in August 2019 and made it responsible for ensuring the safe design, development, manufacture, production, operation, maintenance and delivery of the company's aerospace products and services.
Kellner previously served as the CEO of Continental Airlines, a global airline that prides itself in having strong training programs and strong coordination among pilots, civil aviation authorities and other internal and external stakeholders.
He also has detailed knowledge in finance and accounting from his tenure as chief financial officer at Continental Airlines and American Savings Bank, according to Boeing.
He has expertise in corporate governance from his service as lead director of Marriott, as former chairman of Sabre and his membership on the boards of other Fortune 500 companies, Boeing said.
Since 2010, Kellner has been serving as the president of private equity firm Emerald Greek Group.
ABOUT POTOMAC OFFICERS CLUB
The Potomac Officers Club is owned and operated by Executive Mosaic. Since 2002, Executive Mosaic has been a leader in media and exclusive senior executive networking programs primarily targeted to the U.S. federal government contracting (GovCon) marketplace. In addition to connecting executives of consequence into a fabric of like minded communities, the company's growing cross-media platform serves as a leading source of news about the people, policies, trends and events shaping the nation's GovCon sector.
Category: Articles
Tags: Boeing budget defense Defense Industrial Base Deloitte Executive Mosaic Executive Profiles General Dynamics govcon government contracting James Taiclet Kathy Ward Lawrence Kellner Lockheed Martin Northrop Grumman Phebe Novakovic Potomac Officers Club Tracy Atkinson