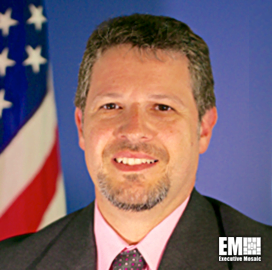 Bill Zielinski to Leave Post in GSA
Bill Zielinski has announced his resignation from the General Services Administration, where he currently serves as the assistant commissioner for the Office of Information Technology Category within the Federal Acquisition Service, to start a job in local government.
Effective June 5, Zielinski will wrap up his four-year career at GSA, having made significant contributions to the government's transition to the $50B Enterprise Infrastructure Solutions telecommunications contract. The executive also delved into areas like acquisition innovation, IT modernization, cybersecurity and supply chain security.
His planned departure also concludes his 30-year career in the federal government, Fedscoop reported Tuesday. 
Prior to his appointment at GSA, Zielinski served for nine months as the branch chief for agency oversight at the Office of Management and Budget. In the said role, he was responsible for a team of desk officers tasked with reviewing the IT budget of all CFO Act agencies and managing major IT programs on behalf of the Federal CIO, according to his LinkedIn profile. 
He also served as the Social Security Administration's chief information officer and the regional commissioner for the San Francisco region, as well as the associate director for retirement services for the Office of Personnel Management. 
Laura Stanton, who currently serves as deputy assistant commissioner of ITC, will fill in Zielinski's role in an acting capacity starting June 8. In her current position, Stanton provides oversight to IT subcategories and identifies solutions and customer engagement among others.
Stanton will be succeeded by Vera Ashworth on May 26.
Category: Partnerships and Executive Moves
Tags: Bill Zielinski Federal Acquisition Service FedScoop General Services Administration GSA Office of Information Technology Category Partnerships and Executive Moves