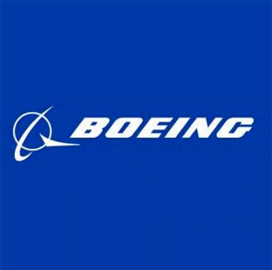 Boeing
Boeing Wins $2B Air Force Contract for 15 More KC-46A Tankers
Boeing has received a $2.1 billion contract to provide the Air Force with 15 more KC-46A Pegasus in-flight refueling tankers. The Air Force had recently awarded Boeing a $1.7 billion contract for 12 of the tankers.
Boeing said the Air Force's fleet of KC-46As may be used as communication nodes in an advanced battlefield network, FlightGlobal reported Friday.
"The KC-46's adaptability is going to be a game-changer for the U.S. Air Force. We know our defense customers will need to transform how they fight and win in the modern era. That's why Boeing is focused on making sure the KC-46 grows and changes with them, said Jamie Burgess, Boeing's KC-46 tanker vice president and program manager. 
The KC-46 is a widebody, multi-role tanker designed for air refueling, cargo and medical transport. Boeing said it is on contract for 94 of the aircraft.
Boeing delivered the first KC-46A to the Air Force in January 2019. The company has since provided 42 tankers to McConnel Air Force base in Kansas, Altus Air Force Base in Oklahoma, Peas Air Force Base in New Jersey and Seymour Johnson Air Force base in North Carolina.  
"Our KC-46 fleet is growing, and we're ready to extend the reach of next-generation air refueling to more of our Airmen,"  said Col. Jason Lindsey, the Air Force's system program manager. 
Boeing CEO David Calhoun said the KC-46 program has returned to profitability after it suffered issues that put deliveries behind schedule and cost the company about $5 billion in losses. 
Category: Contract Vehicles
Tags: Air Force Boeing Contract Vehicles David Calhoun FlightGlobal KC-46 KC-46A Pegasus refueling tanker