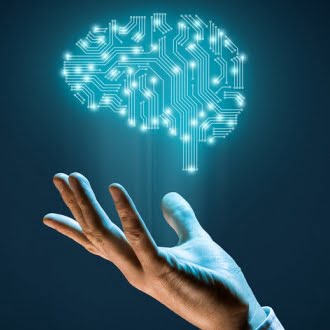 JAIC Director: AI to Transform Future Warfare Landscape Across DoD
Lt. Gen. John "Jack" Shanahan, director of the Joint Artificial Intelligence Center, believes that AI will facilitate an enterprise-wide warfare transformation in the Department of Defense within the next 20 years, affecting areas from back offices to the battlefield and domains from undersea to cyberspace and outer space. 
However, Shanahan told Dave Deptula, dean of the Mitchell Institute for Aerospace Studies, that the DoD has been stuck in "first gear" in terms of fielding despite embracing AI for the past 10 years due to gaps in research and development. 
Nevertheless, the 2020 Wash100 winner said the DoD is focused on leveraging AI for joint warfighting operations to deliver AI-enabled systems to warfighters within the next two years, according to an article the DOD published.
In addition, the agency is also keen on launching initiatives for lower consequence and lower risk missions such as preventive maintenance, humanitarian assistance, defensive cyber and business process transformation, Shanahan said. 
The drive for the massive AI transformation across the DoD is grounded on the foundational elements placed by the JAIC since its inception in 2018, including AI strategy, policy, ethics, coalition partnerships, rules of engagement, user testing and evaluation.
The AI shift comes with challenges, however, as Shanahan noted that the department is moving from being hardware-driven to becoming software-reliant. Specifically, the agency is faced with the challenge of where and how to take risks relative to AI.
''We're dealing with 60 years of legacy systems, legacy workflows, legacy talent management. You can't just bolt those cutting-edge technologies onto … legacy equipment and expect to transform the Department of Defense,'' Shanahan said.
Category: Popular Voices
Tags: AI-enabled system artificial intelligence Dave Deptula Defense.gov Department of Defense Jack Shanahan Joint Artificial Intelligence Center legacy system Mitchell Institute for Aerospace Studies Popular Voices