Jeffrey Weber
Partner
DC Capital Partners
Jeffrey Weber, Partner at DC Capital Partners
Jeffrey Weber serves as a partner at DC Capital Partners, a private equity company based in Alexandria, Virginia.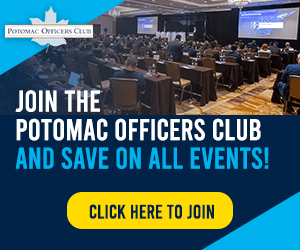 He brings into the role extensive experience in financing, building, structuring, examining, and sourcing private equity investment in the aerospace, defense and government services markets. He also has a broad background in assessing investments in significantly regulated sectors including healthcare, electric power generation and nuclear industries, the company said.
Weber has been with the organization since October 2013. For almost 12 years, he has been collaborating with the management groups on post-investment strategies to design and implement ways to grow and sustain the business as well as improve the value of the portfolio. 
Before joining DC Capital, he served as a principal at Veritas Capital, where he was engaged in assessing, implementing and exiting funds for Veritas Capital Funds II and III. During a nearly six-year tenure, he coordinated with the founders of DC Capital on the investment in Athea Innovative Solutions, which he oversaw the sale of that company later on. 
Additionally, Weber participated in the management of various Veritas investments, including Trawick & Associates and Global Tel Link, where he served as a board member and organized the recruitment program for the Veritas associates and senior associates. 
He began his fund management career in 2000 when he became a vice president for the merchant banking group at Lehman Brothers. For five years, he was responsible for carrying out the funds of the organization's Merchant Banking Funds II and III. 
During his stint at the defunct financial services company, Weber was in charge of reviewing investment opportunities in a variety of business sectors. He also participated in the organization's investment transactions in RSI Holding, Hunter Fan Company and Pacific Energy Partners, where he was a board of directors member. 
Before pursuing a career in finance, he was an aviation officer in the U.S. Army, serving in various domestic and overseas assignments.  
Weber earned his bachelor's degree in engineering management from the United States Military Academy at West Point and his master's degree in business administration from the Harvard Business School.
Category: Executive Profiles
Tags: DC Capital Partners defense Executive Profiles Harvard Business School Jeff Weber Lehman Brothers private equity U.S. Army United States Military Academy Veritas Capital