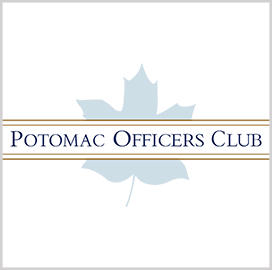 5G capability
demonstration
Lockheed Martin, AT&T Test 5G Data Transmission Capabilities
Lockheed Martin and AT&T successfully tested a rapid transfer of UH-60M Black Hawk health and usage metrics at Lockheed's Sikorsky headquarters on Aug. 4, demonstrating secure interoperability between the companies' 5G network systems and potential benefits for maintenance and aircraft readiness at the flight line.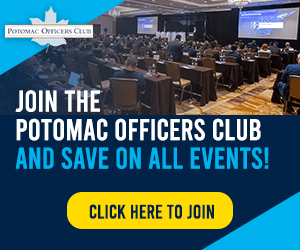 Dan Rice, vice president of the 5G .MIL program at Lockheed and a member of the Potomac Officers Club, said applying 5G at scale will enable speedy and data-safe transfers on "virtually any flight line." Concerning the goal of building a multisite and multivendor 5G .MIL network, Rice highlighted fostering partnerships with commercial 5G operators as a key component, Lockheed said Friday.
The Lockheed executive spoke in April about how the company's 5G offerings could enhance Department of Defense decision-making, explaining that the technology unlocks the ability to stay ahead of threats as security risks evolve.
Lance Spencer, client executive vice president of defense at AT&T Public Sector and FirstNet, explained that military readiness and effectiveness depended on speed and security in mission data transmission and analysis. Spencer, also a POC member, added that his employer's 5G services could contribute to modernization efforts in various sectors, including defense and commercial aviation.
As part of AT&T's April announcement of a partnership with Northrop Grumman to support DOD command and control efforts, Spencer affirmed the role of 5G in obtaining an operational and information advantage.
Category: Member News
Tags: 5G AT&T Dan Rice Lance Spencer Lockheed Martin Member News