Mark Failor,
Senior Program Director,
Cognosante
Mark Failor, Senior Program Director of Military and Veteran Health at Cognosante
Mark Failor serves as senior program director of military and veteran health and digital transformation at Cognosante, a developer of health information technology.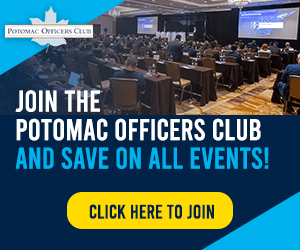 Cognosante offers capabilities in enterprise IT, consumer engagement, public health surveillance, interoperability, clinical performance, data science and telehealth, according to its website.
Failor has experience leading large-scale digital transformation efforts, building experiments for customer confidence and developing enterprise-wide innovation programs, according to his LinkedIn profile.
Prior to joining Cognosante, Failor served as executive director of defense and national security and digital transformation at Infor. Infor is a provider of business cloud software solutions to various industries, including the health care and hospitality sectors.
Failor is credited with driving digital transformation at Infor's defense and national security units through software-as-a-service, infrastructure-as-a-service and platform-as-a-service technologies.
He previously served as Infor's go-to-market lead for discrete manufacturing. His duties covered the defense, aerospace, auto and high technology sectors.
From January 2017 to May 2019, Failor served as technical director of digital supply chain transformation at CACI International. He specifically supported the company's mission solutions and services business.
Failor is a combat veteran who has about 30 years of experience as a U.S. Naval Reserve Supply Corps captain. He delivered logistics support services to the Navy and its allies during his service.
Category: Executive Profiles
Tags: CACI International cloud Cognosante digital transformation Executive Profiles Infor LinkedIn Mark Failor U.S. Navy