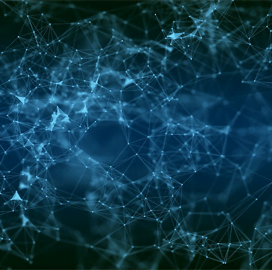 Cloud technology
Navy, Marines to Launch Centralized Marketplace for Cloud Offerings
The Navy and the Marine Corps are on the verge of establishing the Naval Digital Marketplace, a centralized service that will govern their acquisition of cloud-related products and services.
Travis Methvin, the project manager for the Naval Commercial Cloud Services Office, said that the centralization of cloud will make it easier for industry players to participate in the defense arena and monetize their portfolios, Federal News Network reported. 
"When we started this two years ago, a big driver was that the commercial cloud companies weren't quite familiar with the DOD arena and how to participate, and that has evolved," Methvin said, referring to the Navy's previous strategy of decentralized cloud purchase. 
In December, the Navy's acquisition leaders signed a policy mostly stripping individual commands of their authority to but cloud services on their own. The new regime will take effect in March.
Methvin said the new acquisition method will reduce administrative burdens on the industry and let contractors focus on the enterprise availability of their offerings. 
"One of the great lessons that we've learned was that when cloud was wrapped up within [other contracts], it created risk to the Department of Navy in understanding where our data was and how security was being implemented," Methvin added.
According to the policy, the Naval Digital Marketplace will be continuously updated by the Program Executive Officer Digital to provide visibility, awareness and access to all cloud contracts approved by the Department of Defense. 
The policy is also aimed at ensuring support for the full range of missions and data classifications through a multi-cloud, multi-vendor strategy focused on limiting duplication, reducing inefficiencies and accelerating digital modernization efforts.
Category: Popular Voices
Tags: acquisition cloud contract Department of Defense digital enterprise Federal News Network Marine Corp modernization Naval Commercial Cloud Services Office Naval Digital Marketplace Navy PEO Digital policy Popular Voices Travis Methvin