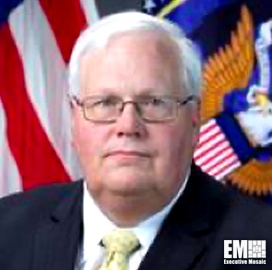 Neil WIley
Neil Wiley, ODNI's Principal Executive
Neil Wiley serves as the principal executive of the Office of the Director of National Intelligence. Earlier in May, he assumed the role to perform the duties of the principal deputy director of national intelligence until the Senate confirms someone permanent for the post.
Wiley boasts a 35-year-long career in national security, spanning his experience as a naval officer and as a civilian intelligence professional, DNI said. 
In a May 13 press release, Acting Director of National Intelligence Richard Grenell said Wiley is eminently qualified for his role of advancing the United States' national security. 
Wiley most recently served in ODNI as the chairman of the National Intelligence Council. In the said role, he was responsible for leading the council's analysis across the Intelligence Community in support of national policy matters. 
He also held multiple leadership roles in the Defense Intelligence Agency, a federal agency that specializes in defense and national intelligence. Wiley led the agency's all-source analytic effort as director of analysis. 
His other roles in DIA include principal deputy director of analysis, chief of the Defense Technology and Long-Range Analysis Office and chief of the Military Forces Analysis Office. 
Wiley also served in the U.S. European Command's Joint Analysis Center as deputy director of intelligence, among other roles.
His awards and honors include the Presidential Rank Award-Meritorious Senior Executive, the DIA Director's Award and the DIA Exceptional Civilian Service Medal.
He was named an honorary officer of the Most Excellent Order of the British Empire for his service as a U.S. Liaison Officer to the British Permanent Joint Headquarters.
Wiley studied biological sciences, ancient history and classical languages at the University of Maryland Baltimore County.
Category: Executive Profiles
Tags: Defense Intelligence Agency DIA Executive Profiles National Intelligence Council national security Neil Wiley ODNI Office of the Director of National Intelligence Principal Executive Richard Grenell U.S. European Command