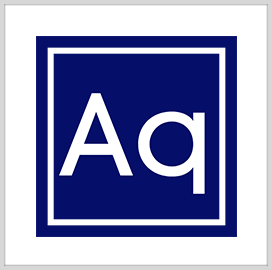 Professional services
General Services Administration MAS Contract Awarded to Aquia
Aquia has won a General Services Administration Multiple Award Schedule contract for highly adaptive cybersecurity, cloud computing and information technology services, providing federal agencies direct access to its portfolio. The company is a service-disabled veteran-owned small business headquartered in Millsboro, Delaware.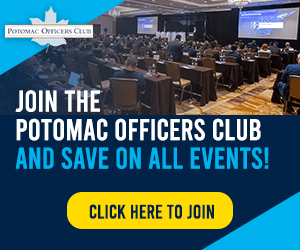 CEO David Maskeroni touted the award as critical, adding that it will aid in securing and scaling the government's digital services, Aquia said Friday.
Developments in the past year for Aquia include the appointment of Maria Roat to its board of advisers in September. Roat, a 2020 Wash100 recipient and past speaker at the Potomac Officers Club, is tasked with supporting company executives on leadership and strategic growth.
The company was selected by Coforma as a subcontractor on a one-year, $4 million deal to develop a complaint submission portal for the Centers for Medicare and Medicaid Services. Aquia's role is to add data protection measures to the platform.
In January, Aquia won another CMS support contract for security engineering and architecture services, such as DevSecOps automation, to enhance the agency's Continuous Authorization and Verification Engine. The deal is stipulated to span five years and was jointly awarded to RVCM, a digital transformation company located in Honolulu, Hawaii, formerly known as Revacomm.
Category: Digital Modernization
Tags: Aquia contract award cybersecurity David Maskeroni digital modernization General Services Administration professional services