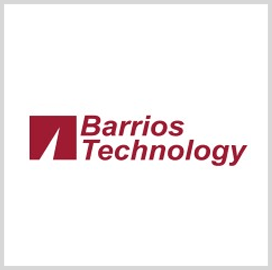 Barrios Technology
NASA Taps Barrios Technology to Support Marshall Space Flight Center
Barrios Technology is set to provide project coordination services in support of NASA's Marshall Space Flight Center in Huntsville, Alabama, under the terms of a potential $160 million firm-fixed-price, indefinite-delivery/indefinite-quantity contract.
The IDIQ calls for planning, coordinating, tracking and reporting support for programs, projects and organizations. Barrios Technology will also be required to coordinate with directorates and offices that exercise responsibility for these activities.
Support provided under the contract may extend to other facilities besides the Marshall Space Flight Center, NASA said.
The contract has a one-year base period, which begins on April 16, and includes seven one-year option periods.
Barrios Technology is a woman-owned small business headquartered in Houston, Texas. Founded in 1980, the company provides engineering, operations and related technology services to support the aerospace community. Its specializations include mission integration and operations, software engineering, systems engineering and programmatics.
The award follows other contracts awarded by NASA in 2020 to support some of its centers.
In November, the space agency awarded ASRC Federal an $86.4 million contract to support the Mission Support Directorate at the Armstrong Flight Research Center in Edwards, California.
The Research Facilities and Engineering Support Services contract covers the services and materials required to support mission operations at the Dryden Aeronautical Test Range, including engineering, simulation support and center-wide information technology services and support.
Before that, AECOM Technical Services, Infrastructure Solution Service and Jones Edmunds & Associates were selected to provide architectural-engineering services for the Kennedy Space Center in Florida.
Category: Space
Tags: Barrios Technology Marshall Space Flight Center NASA project coordination contract space