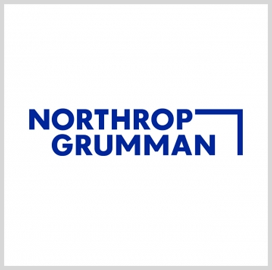 Northrop Secures $2B Space Force Contract for Two Next-Gen OPIR Satellites
The Space Force has awarded Northrop Grumman a $2.38B contract to deliver two Next Generation Overhead Persistent Infrared polar space vehicles for ballistic missile warning.
Replacing the current Space-Based Infrared System, the Next-Gen OPIR will reportedly be key to detecting and tracking ballistic missiles threats while being more survivable than legacy systems.
The Space and Missile Center plans to launch a constellation of five satellites supplied by Lockheed Martin and Northrop, C4ISRNET reported Tuesday.
The contract was awarded as an add-on to an initial 47M contract for system and payload requirements analysis for two polar vehicles. The original contract's cumulative value was raised to $2.42B.
Northrop's new modification includes provisions for Phase One design and development, the delivery of critical flight hardware and the provision of risk-reduction efforts. 
Work will be performed in Redondo Beach, California, and is expected to be completed by December 2025. A total of $70.5M in obligated funds has been released.
The SMC at the Los Angeles Air Force Base, California, is the contracting activity.  
The SMC reportedly aims to launch the Next-Gen OPIR geosynchronous satellites in 2024 and polar satellites in 2027. They are set to be deployed in 2029. 
According to previous news reports, the Space Force's accelerated timeline for the project cost hundreds of millions of dollars in additional costs.
The different versions of the annual defense budgets became a source of conflict among the chambers of Congress and the White House. 
Northrop is a premier global aerospace and defense technology company headquartered in Falls Church, Virginia. The company is a major government contractor for weapons manufacturing and military technology. 
Category: Contract Vehicles
Tags: C4ISRNET contract award Contract Vehicles Lockheed Martin Next Generation Overhead Persistent Infrared satellite Northrop Grumman OPIR Space and Missile Systems Center Space-Based Infrared System U.S. Air Force U.S. Space Force