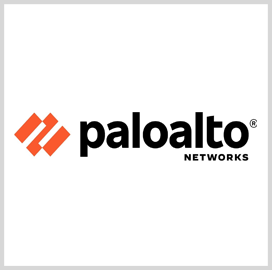 Palo Alto Networks
Palo Alto Networks Adds Three Products to FedRAMP Authorized Marketplace
Three of Palo Alto Networks' platforms designed to help agencies reinforce network, cloud and endpoint security are now part of the company's Government Cloud Services, which has achieved Federal Risk and Authorization Management Program Moderate authorization.
According to Dana Barnes, senior vice president of public sector at Palo Alto Networks, the Prisma Cloud, Cortex XDR and Cortex Data Lake platforms will help customers remain protected against evolving threats.
In particular, Barnes touted the Cortex XDR solution for defending against a SolarStorm attack, which refers to the recent campaign of attacks linked to the nation-state actor behind the SolarWinds SUNBURST malware, Palo Alto Networks said. 
Designed for future-proofing security operations, Cortex XDR serves as an extended detection and response platform that integrates network, endpoint and cloud data sources to stave off sophisticated attacks.
Prisma Cloud, on the other hand, provides users, applications and data across multi-cloud deployments with cloud-native security and compliance coverage. 
The third platform, Cortex Data Lake, centralizes security data across hardware, firewalls, virtual firewalls and cloud services to enable cybersecurity innovations. 
All three solutions were recently added to Palo Alto Networks Government Cloud Services. Together, they allow agencies to detect, respond to and stop sophisticated cyberattacks and protect organizational data at scale. 
The cybersecurity company, which also offers other complementary products deployed in federal public cloud environments, said products like its Palo Alto Networks VM-Series Virtual Next-Generation Firewalls and Prisma Cloud Compute Edition are used by government agencies to ensure secure network traffic and application development.
Category: Popular Voices
Tags: Cortex Data Lake Cortex XDR cybersecurity Dana Barnes Federal Risk and Authorization Management Program FedRAMP Palo Alto Networks Palo Alto Networks Government Cloud Services Popular Voice Prisma Cloud