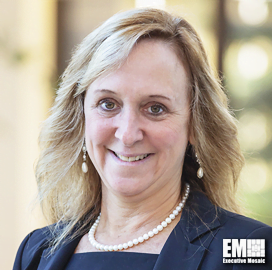 Carey Smith
President and COO
Parsons
Parsons Names Carey Smith as Board of Directors Member
Parsons has named Carey Smith, president and chief operating officer and a Wash100 winner, as a member of the board of directors to further contribute to the company's growth and innovation. 
According to Chuck Harrington, chairman and chief executive officer and a 2020 Wash100 winner, Smith's experience in operational leadership, maintaining customer relationships and being a member on other boards made her the natural choice, the company said Monday. 
"Carey has been central to our growth and success since joining Parsons," Harrington said. "On behalf of my fellow directors, I am pleased to welcome Carey to the board and look forward to her immediate contributions."
Smith said the organization will continue to address the clients' requirements and challenges with various products and services. 
Smith has been serving as president since November 2019, responsible for Parson's worldwide business operations, including the federal solutions and critical infrastructure groups and product management and operations support services. 
She is also the COO, a role she has held since November 2018. Her responsibilities involve leading the organization's financial growth. 
In addition, Smith also brings leadership to provide the reporting policies, operational controls, research and development, systems and processes, key performance indicators, human resources and technologies to sustain and expand the company's profit-and-loss performance.
Before joining the company in November 2016, she spent five years at Honeywell Aerospace, where her most recent role was president for the defense and space division. 
She also spent 14 years at Lockheed Martin, serving in various executive roles of increasing responsibility, and 10 years at IBM assuming engineering and managerial positions. 
Smith earned her bachelor's and master's degree in electrical engineering from Ohio Northern University and from Syracuse University, respectively.
Category: Partnerships and Executive Moves
Tags: board of directors Carey Smith Chuck Harrington Federal Solutions business Ohio Northern University Parsons Partnerships and Executive Moves