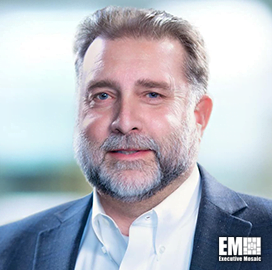 Pete Pflugrath,
SVP,
LMI
Pete Pflugrath, Senior Vice President of Markets and Growth at LMI
Pete Pflugrath is the senior vice president of markets and growth at the nonprofit consulting firm Logistics Management Institute. He has over three decades of experience in leading teams that support the defense, national security and health care markets.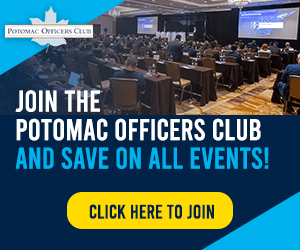 Pflugrath oversees the organization's revenue growth and profit and loss portfolios at LMI. He is also responsible for daily contract execution, resource management and go-to-market strategies.
The LMI senior VP has been holding his current leadership role since January 2020. Prior to his current position, Pflugrath was the vice president of LMI's logistics practice, according to his LinkedIn profile.
The industry veteran served as chief growth officer at American Systems Corp. for two years before he joined LMI. In this capacity, he drove new business growth and oversaw the company's business development activities to support solutions delivery.
He also served in various leadership roles at Raytheon Technologies and at the IT consulting company CGI. He started his professional career in 1985 as a software engineer at what was then PRC.
Pflugrath has a master's degree in software engineering from George Mason University and a bachelor's degree in computer science from the College of William & Mary.
He is currently a member of the board of advisers for Berkeley University's Center for Security in Politics. The official was also the co-chair of the technical committee of the U.S. Geospatial Intelligence Foundation from 2006 to 2017.
LMI offers logistics, analytics, digital services and management advisory services to government clients. It was founded in 1961 to help the Department of Defense overcome logistics challenges.
LMI is headquartered in Tysons, Virginia, and has offices in Alabama, Illinois and Texas.
Category: Executive Profiles
Tags: CGI College of William & Mary Executive Profiles George Mason University LinkedIn LMI Market/Strategic Growth Northrop Grumman Pete Pflugrath Raytheon Technologies