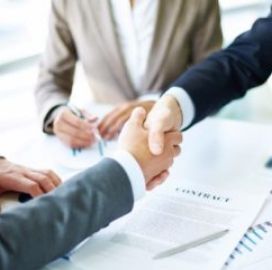 Sean McAfee Leaves DHS Post
Cybersecurity executive Sean McAfee has resigned from the Department of Homeland Security after serving the agency for 11 years. McAfee has moved on as chief information security officer for Ohio's secretary of state.
During his time at DHS, McAfee focused on addressing information technology security issues in the domestic and international level, G2Xchange reported.
Most recently, he was appointed as the resident cybersecurity officer of the Cybersecurity and Infrastructure Security Agency Attache within the DHS.
He also served as staff director of the National Cybersecurity and Communications Integration Center and deputy chief of the National Cybersecurity Assessments and Technical Services.
Category: Partnerships and Executive Moves
Tags: cybersecurity Department of Homeland Security DHS G2Xchange FedCiv IT security Partnerships and Executive Moves Sean McAfee