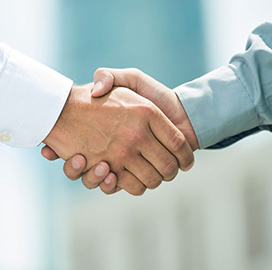 Shift5 to Bolster Cyber Defense for Army Vehicles
Virginia-based Shift5 will provide cybersecurity solutions to the U.S. Army Combat Capabilities Development Command Ground Vehicle Systems Center as part of their Cooperative Research and Development Agreement.
Together with the government, Shift5 will work toward bolstering the cyber defense of Army vehicles and researching alternative methods to secure the operating systems of the Army fleet.
In addition to integrating, demonstrating and validating cyber resiliency, the technology developed in line with the agreement will inform cyber situational awareness prototype solutions to protect Army platforms against proof of concept cyberattacks, Shift5 said Thursday.
Michael Weigand, co-founder and chief executive officer of Shift5, considers the agreement as an opportunity to grow the company's commercial operational technology cybersecurity solutions and use cases for Shift5. It is also a step forward to providing innovations that close cybersecurity shortfalls in operational technology, Weigand said. 
Category: Partnerships and Executive Moves
Tags: Command Ground Vehicle Systems Center Cooperative Research and Development Agreement CRADA cyber defense cyberattack cybersecurity GVSC Jenny Kim Michael Weigand Partnerships and Executive Moves Shift5 Shift5 Engine Shift5 Gauge Cluster Shift5 Intake U.S. Army