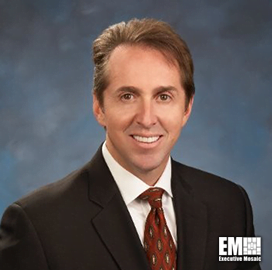 Troy Edgar
CFO
Department of Homeland Security
Troy Edgar, Department of Homeland Security CFO
Troy Edgar serves as the Department of Homeland Security's chief financial officer, a position to which the Senate confirmed him on May 12. 
He is responsible for managing and ensuring the integrity of the department's $90B budget in support of about 240K employees, DHS said.
Edgar oversees 10 financial divisions with duties in program and cost analysis, budget, financial and risk management, financial operations, policy, transformation and workforce development. 
As CFO, he leverages over 30 years of business and executive experience serving companies in the sectors for aerospace, defense, automotive, consumer and industrial products, construction, entertainment, high technology, software and telecommunications.
Edgar joined the agency in January to serve as the associate deputy undersecretary for management, according to his LinkedIn profile.
He was responsible for ensuring that DHS employees have well-defined roles and that managers have an efficient way of communicating with their team members.
Before he joined DHS, Edgar founded and served as the CEO of Global Conductor, a privately held management consulting firm based in Orange County, California. 
He spent 11 years serving the Casa Youth Shelter as a member of its board of directors and as its treasurer.
Edgar also held board roles at OCSD and Orangeline High-Speed Rail Authority. His other former roles include principal consultant at PriceWaterhouseCoopers and business operations leader for military transport programs at Boeing. 
He earned a master's degree in information and operations management and a bachelor's degree in business administration from the University of Southern Carolina's Marshall School of Business.
Category: Executive Profiles
Tags: Boeing Casa Youth Shelter CFO Chief Financial Officer Department of Homeland Security DHS Executive Profiles OCSD Orangeline High-Speed Rail Authority PwC Troy Edgar U.S. Navy University of South Carolina