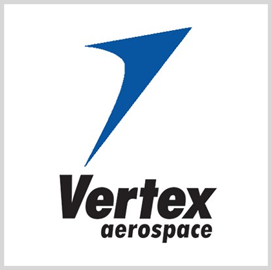 Vertex Aerospace
Vertex Aerospace Lands Spot on $14B Air Force ACES Contract
Vertex Aerospace has secured a spot on a potential 10-year, $14B indefinite-delivery/indefinite-quantity contract to help the U.S. Air Force maintain fixed and swing-wing aircraft.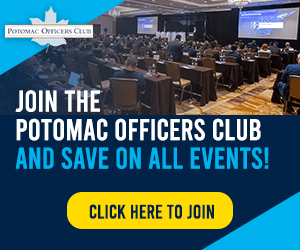 The Air Force Installation Contracting Center at Joint Base San Antonio-Randolph, Texas, awarded the Mississippi-based company one of the eight prime seats on the Aircraft Maintenance Enterprise Solution contract.
Ed Boyington, president and CEO at Vertex Aerospace, said as one of the leading players in the aftermarket aerospace services industry, the company is honored to be part of the program 
"Vertex looks forward to this opportunity to continue to support our Air Force customers with high-quality, innovative and affordable solutions," he said. 
Awardees will compete for ACES task orders and funds will be distributed as they are issued. Each task order will determine the performance locations. 
Work began in September 2020 and is expected to be finished by September 2030. Performance on single task orders will be limited to five years, including a one-year base period, two individual option years and two one-year incentive option periods.
In September 2019, the company received a one-year, $180.4M contract modification to provide logistics, maintenance and engineering work on the Navy's T-45 trainer aircraft. The organization was also tasked to deliver associated tools, equipment and indirect and direct materials to support flight, test and evaluation activities. 
The modification represented an exercised option under a $151.3M contract awarded in July 2014 to maintain T-45s at the organizational, intermediate and depot levels.
In April 2019, Vertex Aerospace landed a potential five-year, $175.5M contract to assist in maintaining the Drug Enforcement Administration's global aircraft fleet. The deal, with a one-year base period and four one-year options, calls for the company to support program management, aircraft, flight simulators and avionics maintenance, training, logistical, inventory management and administrative functions of the DEA's aviation group.
Category: Contract Vehicles
Tags: ACES Aircraft Maintenance Enterprise Solution contract award Contract Vehicles Ed Boyington IDIQ U.S. Air Force U.S. Air Force Installation Contracting Center Vertex Aerospace