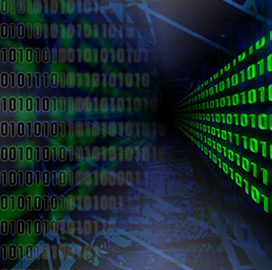 Data
Air Force Adds 15 Companies to ABMS On-Ramp
The Air Force has allowed 15 more companies to compete for contracts on the Advanced Battle Management System's second on-ramp, adding them to a list of over 50 companies selected over 2020.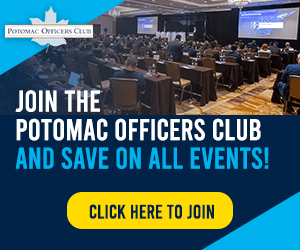 Under ABMS, the companies may now vie for indefinite-delivery/indefinite-quantity deals worth up to $950M in seven different product categories over the next five years.
"This onramp demonstrates ABMS' ability to develop and deploy capabilities we need on incredibly short timelines in challenging warfighting scenarios. Onboarding new companies provides a continuous stream of innovation needed to make the military internet of things a reality for the Joint Force," said Air Force acquisition chief Will Roper, a 2020 Wash100 winner.
The Air Force said joint on-ramps are useful for testing ABMS capabilities and determining which ones should be advanced, modified, discarded or be put immediately into operational use. 
ABMS was created to establish the internet of things for all the services across the Department of Defense. The project will enable Joint All-Domain Command and Control and provide warfighters data at the "speed of relevance," according to the Air Force.
The new companies are Amazon Web Services, Anduril Industries, Colorado Engineering, Edge Bees, Environmental Systems Research Institute, Global C2 Integration Technologies, General Aeronautical Systems, Grey Wolf Aerospace, Kratos Technology & Training Solutions, LinQuest, Oddball, Red River Technology, SES Government Solutions, Venator Solutions and VivSoft Technologies.
"The latest ABMS onramp propelled the military into the digital age. This new dawn is both a call to action – that we must develop and deliver at digital speed in this era of Great Power Competition – and a call to partner," said Preston Dunlap, chief architect of the Air Force.
The next on-ramp will support the U.S. Indo-Pacific Command and will be the first ABMS exercise on a geographic theater outside the United States.
Category: Contract Vehicles
Tags: ABMS Advanced Battle Management System Amazon Web Services Combatant Command contract award Contract Vehicles Environmental Systems Research Institute General Atomics Aeronautical Systems Global C2 Integration Technologies LLC Grey Wolf Aerospace IDIQ internet of things JADC2 Kratos Technology and Training Solutions LinQuest Corp. Oddball Preston Dunlap SES Government Solutions U.S. Air Force U.S. Indo-Pacific Command Wash100 Will Roper