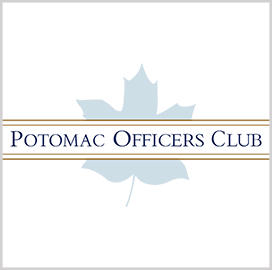 Data center servers
Five Executives in Data Center Service GovCon
The data center service sector is expected to play a significant role in fulfilling the digital needs of the post-pandemic world. While digitalization is not a new trend, the coronavirus pandemic amplified its implications for the business world. According to cloud company Bigstep, the data center service sector has the responsibility to keep innovating and implementing the latest technologies.
One such technology is automation, which the pandemic has turned from a luxury to a necessity. Network World reported in 2018 that data center staff development is no longer keeping up with server demand. Data centers that adopt automation widely are expected to reduce costs and operate more effectively in the long term.
The Potomac Officers Club — a division of Executive Mosaic — highlights five data center service executives in the government contracting sector.
Tom Frana is the president, chief executive officer and chairman of ViON, a Herndon, Virginia-based provider of information technology enterprise solutions, including hybrid cloud implementations, infrastructure as a service, artificial intelligence solutions and hardware and software for data management and analytics.
As ViON's leader since 1992, Frana was central to the company's evolution from a small technology company into a premier service provider organization. Currently, he is responsible for technology innovation, long-term planning, financial performance, employee development and overseeing ViON's customer engagement model, according to his organization profile.
Frana, a two-time Wash100 winner, also serves as the chairman of the board of directors at St. John's College High School and an advisory council member of the USO, a non-profit organization dedicated to serving active-duty service members and military families. In addition, he sits on the board of directors of the Marine Corps Heritage Foundation.
Before settling at ViON, he spent nearly three years as the vice president and general manager of Hitachi Data Systems' U.S. operations, overseeing sales, customer service and support.
He also worked for National Advance Systems between 1984 and 1988, holding the positions of corporate vice president and VP and GM of Asia Pacific operations.
Prior to entering the private sector, Frana served for three years with the Marine Corps. He was enlisted as a corporal and was stationed in Vietnam.
He holds a bachelor's degree in liberal arts and sciences/liberal studies from Kendall College.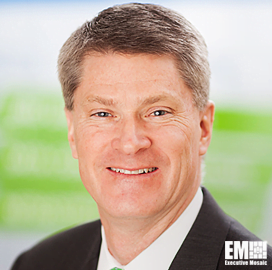 Patrick Regan is the president and CEO of Data Networks, an information technology company that helps enterprises simplify their IT infrastructure and challenges.
The company's specialties include end-user device deployment, network infrastructure, virtualization, wireless networks, servers, network security, storage, cloud services, data protection, business continuity and managed services.
Regan is credited with transforming Data Networks from a traditional value-added reseller to a technology solution provider focused on education, government and enterprise commercial customers, according to his LinkedIn profile.
He joined the company in July 1989 as vice president of finance and operations, later taking on his current roles in December 1999.
Under Regan's leadership, Data Networks grew from a small operation to a perennial CRN Tech Elite 250 selection and one of the Baltimore Business Journal's largest IT consulting firms.
Regan has more than three decades of experience in nearly all aspects of business management and process in the IT field. He served as a commercial loan officer for two years at C&S National Bank.
Regan earned a master of business administration degree in management information systems from Loyola University Maryland and a bachelor's degree in finance from the University of Virginia.
He also holds various industry-specific certifications in the areas of project management and networking from technology leaders such as Dell, EMC, Microsoft and VMWare.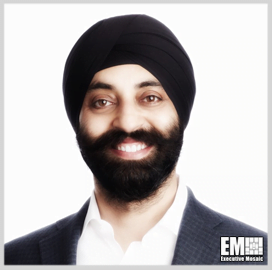 Gurpreet Singh is the CEO of Pavilion Data, an enterprise data company that designs database software. The company specializes in solutions for storage system architecture, network switch design and micro-server architecture.
Singh is a veteran general manager, technology entrepreneur and business leader with 25 years of cross-functional operational experience in technology industry, according to his LinkedIn profile.
He has held roles related to strategic business planning and management, business development, product management, marketing, engineering and product development. His background includes enterprise applications, cloud platforms and infrastructure.
Headquartered in San Jose, California, Pavilion is a computer software developer that helps software-as-a-service companies, cloud service providers and enterprises deliver business-critical applications at the speed of direct-attached storage.
Prior to taking on his current role, Singh was the CEO of Dynamyx IO, and information technology company that specializes in integrated fast data pipeline for real-time streaming applications.
Singh previously served as the vice president of product management at Pure Storage, where he was responsible for all product, positioning, business models and go-to-market programs. He is credited with growing the business' value to $500M over about four years.
His other prior roles include senior director of product management for storage virtualization and acceleration at Riverbed Technology, director of product management and technical marketing at Brocade, strategic business planning at Microsoft, senior staff software engineer at Cisco and design engineer at Nortel.
Singh earned a master of business administration in business strategy and marketing from the Haas School of Business and a master of science degree in electrical engineering from the University of California, Los Angeles.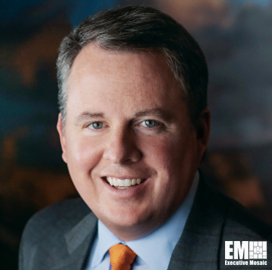 Chad Williams serves as the chairman of the board and CEO of data center service provider QTS. He has held the dual roles since founding the company in 2005.
Williams has been directly involved in building all aspects of QTS' business, including strategic product investment, asset acquisition and site development, design, development and construction, according to the Kansas-based company.
As chairman of the board, Williams works with an independent board of directors experienced in operating public companies. The team is also engaged in the real estate, technology, financial and government services industries.
Williams founded QTS as a stand-alone entity with the purchase of Atlanta-Suwanee mega data center in 2005. The company currently operates 25 data center facilities spanning 6M gross square feet.
QTS is an information technology and services company that provides data center solutions across a diverse footprint.
Before he founded QTS, Williams served as the CEO of the Quality Group of Companies, a diversified group of companies operating in industries such as commercial real estate, design-build development, commercial interiors and vehicle and technology leasing.
Headquartered in Overland Park, Kansas, QGC is a commercial real estate company that specializes in interior solutions for office furniture and audiovisual, among others.
Williams is involved in various charitable efforts, including ones in the Kansas City area.
He currently serves on the board of the US Dream Academy, an organization that supports the children of incarcerated parents.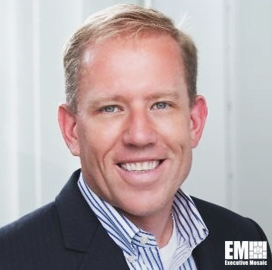 John DuBois has been serving as NTT DATA Services' vice president of digital operations for nearly two years now.
Since assuming the role in April 2019, he has helped foster innovation across clients' applications, data centers, networks, end-user services and business processes. DuBois has also played a key role in creating new digital offerings, defining multi-year road maps, building a practical research and development team and managing relationships with key industry analysts, advisers and strategic partners, according to his LinkedIn profile.
He was named as the company's digital operations VP following a two-year stint as VP of digital business consulting and application management outsourcing.
His duties included managing a team of global professionals tasked with helping organizations build and execute personalized, contextual digital experiences for improved brand loyalty and affinity, as well as top-line revenue growth.
DuBois joined NTT DATA Services in November 2016 after working for Dell Technologies for nearly two decades.
He spent much of his career at Dell Technologies as a consulting director for technology management before being promoted to managing director for global business consulting.
Afterward, he went on to serve as the company's managing director and global customer engagement leader. The role gave him the opportunity to develop customer engagement solutions across different industries, including healthcare, banking and insurance, and help companies achieve a consistent experience from their brand across channels.
He was also responsible for helping clients utilize customer relationship management platforms to achieve a better way to serve and market to their customers.
DuBois earned his bachelor of science degree in decision sciences and management information sciences from George Mason University.
ABOUT POTOMAC OFFICERS CLUB
The Potomac Officers Club is owned and operated by Executive Mosaic. Since 2002, Executive Mosaic has been a leader in media and exclusive senior executive networking programs primarily targeted to the U.S. federal government contracting (GovCon) marketplace. In addition to connecting executives of consequence into a fabric of like minded communities, the company's growing cross-media platform serves as a leading source of news about the people, policies, trends and events shaping the nation's GovCon sector.
Category: Articles
Tags: Bigstep Chad Williams coronavirus data center Data Center Service Data Networks Data Services digitalization Executive Profiles govcon government contracting Gurpreet Singh John DuBois Network World Patrick Regan Pavilion Data post-pandemic QTS Tom Frana ViON