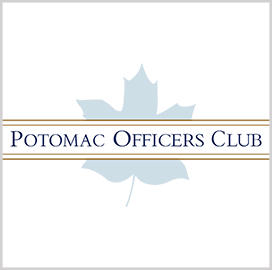 Electronic warfare
tactical vehicle
Five Executives in the Electronic Warfare Sector
Electronic warfare systems have evolved from being a supporting technology to a core weapon technology. According to Research and Markets, the global demand for EW systems will likely ramp up throughout the decade due to rapid technological advancements. The sector is also booming because of increased attention to directed energy weapons and the growing military need for electronic protection capabilities.
Ongoing political conflicts and territorial disputes will also fuel the global military demand for sophisticated EW systems, according to market observers. Developers are expected to leverage the advancements in other high technology, including artificial intelligence and neural networks, to create faster and more capable EW systems. 
The Potomac Officers Club – a division of Executive Mosaic – features five leading executives from the civilian and military EW sectors.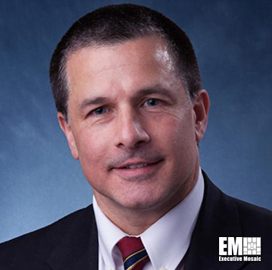 Joseph Rambala has been serving as president for electronic warfare at L3Harris Technologies' space and airborne systems since July 2019.
He leads the business segment that handles a diversified portfolio of service in avionics, C41 systems, electronic warfare, intelligence, small satellites, surveillance and wireless solutions, according to this Linkedin profile.
Prior to the said role, Rambala served as vice president and general manager for electronic warfare at then Harris Corporation's electronic systems unit. For more than five years, he oversaw the group that managed a portfolio of electronic warfare and radar networks throughout the airborne, maritime, and ground areas. He retained the post until June 2019, when the company merged with L3 Technologies to form L3Harries Technologies. 
Previously, he held the position of vice president and general manager for the positioning, navigation and timing team at Harris Corporation's space and intelligence systems unit and headed the global positioning system block Ill and operational control segment initiatives. 
Rambala became part of Harris following the acquisition of Exelis, where he served as vice president and general manager for the PNT business component at the company's geospatial systems. He oversaw the entire operation of the segment including business development, existing contracts performance, new program pursuits and order inputs. 
During his nearly 11-year career at Exelis, he also served as director for EW programs for eight years and later on became vice president and general manager for the company's electronic systems integrated electronic warfare systems domain. 
Rambala's more than 30 years of program management and engineering experience in the defense and aerospace sector began at Honeywell Aerospace, where he was an engineer for 13 years and a senior program manager for five years.
He graduated from Rutgers University with a degree in electrical engineering. He earned his master's degree in control systems from New Jersey Institute of Technology and a master in business administration degree from Stevens Institute of Technology.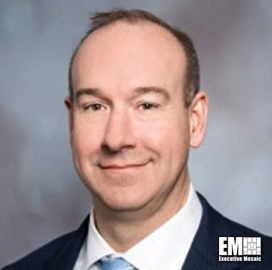 Dr. Jerry Wohletz is vice president and general manager at BAE Systems Electronic Combat Solutions, the business group that delivers electronic warfare capabilities.
He is in charge of the unit's 3.4K-plus employees tasked to provide the latest EW services. He is also responsible for strategies related to developing and implementing advanced leverage architecture, multi-domain dominance and multi-mode applications, according to his Linkedin profile.
Since January 2020, Wohletz has been overseeing the business unit consisting of four product portfolios valued at over $1B. He likewise holds the role of executive interface for defense sector customers, which include senior officials in the Department of Defense and other similar organizations worldwide. 
Previously, he served as vice president and general manager for FAST Labs, a research organization that provides new technologies for BAE Systems's products and services. For almost four years, he led the company's operational realignment to enhance services for military and aviation clients.
Earlier in his career, Wohletz spent seven years at the company as a senior director for several business areas. In 2009, he was appointed to the strategy unit that focused on BAE Systems electronic system sector's Xtreme EW change program. Three years later, he led the advanced solutions group responsible for large-scale defense programs amounting to over $2B. In 2010, he headed the next generation jammer business segment with a 1.5K workforce tasked to handle $160M worth of investments. In 2013, became a senior director for electronic attack solutions team that developed new market penetration strategies. 
Wohletz joined start-up Alphatech in 2000, serving as a director for eight years. He led the development of autonomy for defense applications which enhanced the multi-vehicle mission control system product. BAE Systems acquired the company in 2004. 
A former engineer at Boeing, he earned his bachelor's degree in aerospace engineering from the University of Kansas. He holds a master's degree and a doctorate in engineering specializing in aeronautics and astronautics from the Massachusetts Institute of Technology.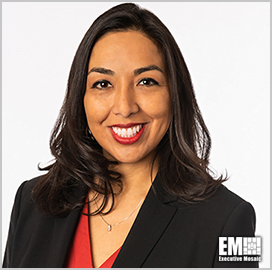 Annabel Flores serves as vice president for electronic warfare systems at Raytheon Intelligence and Space, a role she has held since October 2019. 
She is responsible for the group's entire operation and strategies for the various portfolios of electronic warfare products and services, the company said.
The portfolios include the U.S. Army's electronic warfare planning and management tool, the U.S. Navy's next-generation jammer, applied signal technology and high-energy laser systems.
Previously, Flores served as program director for airborne early warning and reconnaissance systems at what was then Raytheon Company. She managed various groups of products, including surveillance services and airborne radar for manned and unmanned networks for local and foreign clients. In charge of the unit's $300M yearly revenues, she handled more than 20 accounts and over 500 workforce across the globe.
She also spent two years as deputy program manager, responsible for, among other things, program implementation and the management of client relationships.
Flores held the position of staff executive until 2009. She was involved in coordinating information and business reviews with ISRS business area and RSS personnel. She also collaborated with the business development teams to formulate long-term plans. 
She also became a business development manager for the company's intelligence and information systems in 2007. For more than a year, she managed customer relationships and designed a market analysis study. Her other responsibilities included collecting and examining historical data as well as interviewing shareholders to enhance budget estimates for the unit. 
Flores started her nearly 20-year career at Raytheon as a research fellow for the missile systems. Six months later, she served as a mechanical engineer designing and testing hardware for airborne radars. 
She graduated from the Massachusetts Institute of Technology where she earned her a bachelor's and a master's degree in mechanical engineering. She also holds a master's degree in business administration from MIT's Sloan School of Management.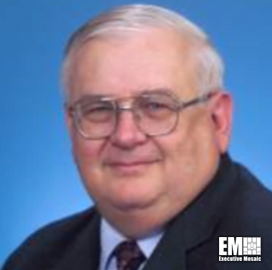 Dr. Frank Klemm is currently the superintendent for the tactical electronic warfare division at the Naval Research Laboratory in the U.S. Navy. He oversees the unit's administrative and technical functions.
The division is the largest group at the NRL, consisting of at least 225 professionals, the Navy said.
In the said role, Klemm offers technical guidance and heads all the segments of electronic attack technologies and shipboard and airborne electronic support platforms, which span the electromagnetic spectrum including electro-optical, infrared, communications, microwave and millimeter-wave frequencies. 
In his more than four decades of working at the organization, Klemm made major contributions to the Navy's electronic warfare systems. His extensive technical experience enhances the naval agency's electromagnetic capabilities, giving NRL worldwide recognition. He uses his broad knowledge and skills to solve complex issues and problems related to the technology as well as leads his team to execute the plans. 
Previously, he held the role of acting superintendent for nearly two years. Prior to the position, he served as the head of the Offboard Countermeasures Branch for 18 years until 2003. He was responsible for the team tasked with the design of the MJU-27B IR cartridge, the ALE-50/55 systems and MK-53 Nulka networks.
During his tenure as branch head, he was appointed to a significant position in NRL's advanced research scientists and engineers group. The role is exclusive to a limited few in the Department of Defense.
Klemm is currently the Navy's senior representative to The Technical Cooperation Program – Electronic Warfare Systems Group. 
He graduated from the Florida Institute of Technology with a degree in space technology. He holds a master's degree and a doctorate in aeronautical engineering from the Georgia Institute of Technology.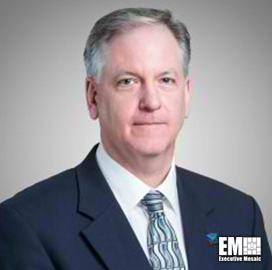 Richard Gifford serves as vice president of engineering at Perspecta Labs. He became part of the company after the Virginia-based IT provider acquired DHPC Technologies on May 1, 2020.
He brings more than 11 years of engineering and technical management experience in the said role. He is in charge of R&D of emerging technologies for electronic warfare and survivability systems for air and land networks, the company said.
Gifford joined DHPC Technologies in March 2009 as a director of engineering. Two years later, he was named vice president for engineering. He led the overall management and monitored the technical aspects of the engineering workforce tasked with the implementation of various projects throughout the organization.
Previously, Gifford spent several years with the U.S. Army, Intelligence and Information Warfare Directorate where he, at some point in his career, became chief of the electro-optic/infrared survivability branch. His stint with the Army also provided broad experience in planning and coordinating technical programs that integrate efforts across projects and groups.
Gifford started his career at Teledyne Brown Engineering as a program lead for the aviation R&D group. Afterward, he assumed the position of product deployment manager and product release manager for the fiber optic and switching systems business segments at Lucent.
He earned his bachelor's and master's degrees in electrical engineering specializing in electronics and computer systems from Fairleigh Dickinson University.
ABOUT POTOMAC OFFICERS CLUB
The Potomac Officers Club is owned and operated by Executive Mosaic. Since 2002, Executive Mosaic has been a leader in media and exclusive senior executive networking programs primarily targeted to the U.S. federal government contracting (GovCon) marketplace. In addition to connecting executives of consequence into a fabric of like minded communities, the company's growing cross-media platform serves as a leading source of news about the people, policies, trends and events shaping the nation's GovCon sector.
Category: Articles
Tags: AI Annabel Flores artificial intelligence electronic warfare Executive Profiles Frank Klemm Jerry Wohletzm BAE Systems Joseph Rambala L3Harris Technologies Navy neural networks Perspecta Raytheon Research and Markets Richard Gifford