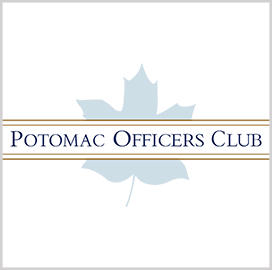 Government contracting
Five GovCon Chief Architects to Watch
Businesses rely on their engineers, developers and other technical personnel to meet the government's increasing demand for advanced technologies. The Department of Defense, for instance, is turning to zero trust security, artificial intelligence and machine learning tools to drive its modernization.
The chief architect is a senior executive that provides leadership in implementing a company's technology solutions for customers. In some companies, they are tasked with leading the design of enterprise-grade information technology and cybersecurity capabilities.
The Potomac Officers Club—a division of Executive Mosaic—features five chief architects in the government contracting sector.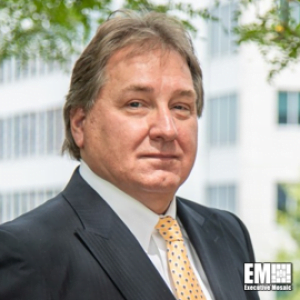 Joseph Jubinski is the chief architect of artificial intelligence and autonomy at the MITRE Labs, working out of the Washington-Baltimore Metropolitan Area. He has over forty years of in-depth, yet diversified, experience in software engineering, software architecture, and research and development, according to his LinkedIn profile.
Jubinski's skills encompass both developing prototypes from customer requirements and innovative research advancements. He is proficient in identifying, evaluating and creating key research to enhance or augment current development techniques and systems.
Jubinski has been with MITRE Corporation for almost 16 years. In his current role, he provides leadership in cross-MITRE opportunities for deploying novel solutions for cross-cloud integration, interoperability for analytics and other data-driven requirements "where solutions are non-obvious and must be extrapolated by inspiration, collaboration and experience."
Before joining MITRE, Jubinski was employed by what was then known as General Dynamics Advanced Information Systems, where he led research into reactive orchestration that eliminates the need for an operator to manually determine the order and importance of visual cues, his biography further states.
During a 17-year career with Xerox Corporation, before General Dynamics, Zubinski contributed to research for Palo Alto Research Center and Webster Research Center, designing and developing scanning systems and subsystems.
Jubinski earned his degree in computer science from the University of Maryland College Park.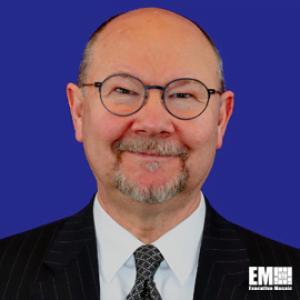 Audie Hittle is the chief architect and chief technology officer at ManTech, working out of the Washington-Baltimore Metropolitan Area. He is an award-winning and versatile executive providing more than 30 years of diverse information technology and aerospace leadership success across new product design, development and manufacturing as well as operations, program, technology management and cybersecurity, according to his LinkedIn profile.
Hittle is further described as a "forward-thinking visionary experienced in startups, building Fortune 500 new ventures and directing large-scale IT projects," and is accustomed to working cross-functionally to maintain common business objectives.
By his own account, Hittle is a strategic communicator who effectively negotiates mutually beneficial development and commercialization agreements, along with building productive business alliances. He has a proven history of active participation in successful multimillion-dollar alliances and mergers & acquisitions.
Hittle has been with ManTech, a firm offering secure and compliant IT solutions to the defense market, for two and a half years. In his current role, he architects and designs enterprise IT and cybersecurity capabilities for a U.S. government agency customer.
Before joining ManTech in 2019, Hittle was briefly the chief innovation officer at Mystek Systems. In that role, he focused on accelerating the application of technology to meet enterprise needs and led risk management and technical solution adoption efforts, his biography further revealed.
Hittle earned his electrical engineering degree from the University of New Mexico. He later earned a master's degree in engineering management from the Western New England College.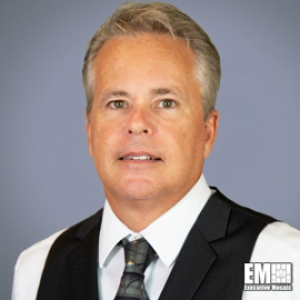 John Gilmore has been serving as the chief architect at Leidos since October 2020.
His work for the defense company mainly revolves around leading a team of engineers and business capture specialists responsible for developing and implementing global advanced technology solutions for the Department of Defense.
Gilmore's team provides DOD customers with solutions for hybrid cloud management, data analytics, endpoint detection and response, advanced automation, cybersecurity and identity, credential and access management, according to his LinkedIn profile.
He juggles his responsibilities at Leidos while fulfilling his role as lead solution architect and senior proposal author/executive for a Chicago-based independent consulting firm.
Previously, Gilmore had a stint as executive director for innovative solutions at defense contracting firm ManTech. During that time, he was the lead solution architect for large complex organizations that develop innovative technology solutions to accelerate digital transformation adoption in support of the warfighter mission.
Before that, he was the solutions architecture director for information technology company Unisys. His responsibilities included managing tier 1 opportunities with total contract values of more than $100 million and leading multi-vendor integration teams for global complex enterprise solution development efforts.
Earlier in his career, he served as the director of the office of the chief information officer at General Dynamics and regional vice president of Quint Wellington Redwood.
Gilmore holds a Master of Business Administration degree in economics, finance and marketing from William & Mary.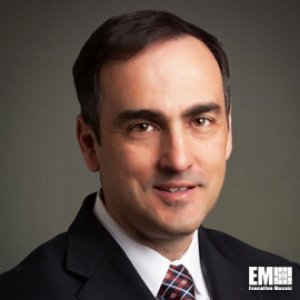 Andrew Zaso serves as the chief solutions architect at Raytheon Technologies, a premier defense manufacturer that also offers aerospace and intelligence services.
In his role, Zaso supports the Department of Homeland Security's Cybersecurity and Infrastructure Security Agency in the development of cybersecurity technologies, according to his LinkedIn profile.
Prior to joining Raytheon in March 2019, Zaso served as a senior consultant at information technology company CloudRDY.
He previously led the case management systems office within the Administrative Office of the United States Courts, the administrative arm of the federal judiciary. AO provides a range of legislative, legal, financial, technology, management and program support services to federal courts.
In the said position, Zaso managed a staff tasked with developing, deploying and supporting case management applications, including the one used by federal magistrate, bankruptcy, district and appellate judges.
From 2010 to 2013, he served as the director of cloud and enterprise application services at DHS. Zaso worked with the Transportation Security Administration, Immigration and Customs Enforcement, U.S. Coast Guard, U.S. Secret Service and the Federal Emergency Management Agency in implementing managed cloud services.
Zaso also spent nearly eight years at the U.S. Secret Service holding leadership positions, including deputy division chief of enterprise systems and acting chief information officer.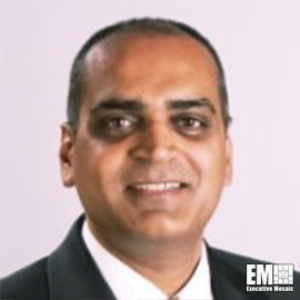 Deepen Patel is the chief enterprise architect at Peraton, working out of the Washington-Baltimore Metropolitan Area. He is a technical leader with broad experience in running large data center infrastructure for big, very complex environments, according to his LinkedIn profile.
Patel is further described as a "specialist in operational efficiencies in network and security infrastructure in a virtualized and cloud computing environment."
Patel has been with Peraton, a Herndon, Virginia-headquartered technology company, for only eight months. In his current role, he is tasked with enterprise architecture oversight, focusing on mergers and acquisitions-related synergies and future-proofing of enterprise information technology to align with business strategy and priorities. He is also responsible for driving innovation and providing technical leadership towards "the creation of scalable, secure, flexibly deployed and extensible solutions," his biography further reveals.
Before joining Peraton, Patel was the chief enterprise architect at government services firm Perspecta, a job he held for three years. He was previously a senior enterprise architect at Vencore, which merged with KeyPoint Government Solutions to form Perspecta.
Earlier in his career, Patel was a technical director at BAE Systems, a position he held for six years.
Patel earned his degrees in engineering from the BMS College of Engineering and Bangalore University. He later earned his master's degree in management and information systems from the Stevens Institute of Technology.
ABOUT POTOMAC OFFICERS CLUB
The Potomac Officers Club is owned and operated by Executive Mosaic. Since 2002, Executive Mosaic has been a leader in media and exclusive senior executive networking programs primarily targeted to the U.S. federal government contracting (GovCon) marketplace. In addition to connecting executives of consequence into a fabric of like minded communities, the company's growing cross-media platform serves as a leading source of news about the people, policies, trends and events shaping the nation's GovCon sector.
Category: Articles
Tags: Andrew Zaso Audie Hittle chief architect Executive Profiles govcon government contracting John Gilmore Joseph Jubinski