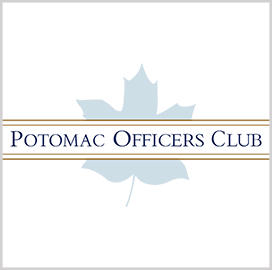 Government contracting
Five GovCon Executives Handling the Government Programs of Their Companies
Bloomberg Government reports that, in fiscal year 2020, the U.S. government awarded $682 billion in prime contracts. Of that amount, about a third went to the top ten largest contractors in the country. The list is populated by familiar names like Lockheed Martin, Northrop Grumman and Boeing.
Small entities benefit from government business as well. Inc. reports that, in fiscal year 2020, $145.7 billion in contracts were awarded to small businesses, $13 billion higher compared to the preceding fiscal year.
It is no wonder, then, that contractors establish positions for executives dedicated to handling government-related programs. Their responsibilities vary: strategy development, sales, relationship-building and operations are some of them.
The Potomac Officers Club — a division of Executive Mosaic — presents five executives in charge of the government programs of their respective companies.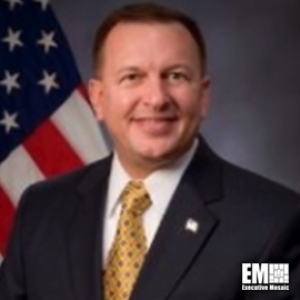 Michael McCalip currently serves as the vice president for government programs and strategy at Carahsoft, based in the Baltimore-Washington metropolitan area. He described himself as an award-winning business executive who has over 30 years of public sector experience and has led large organizations responsible for maintaining and modernizing some of the United States' most complex warfighting systems.
McCalip takes pride in having spent the last 12 years assisting the private and public sectors to successfully innovate and transform IT systems, delivering the best consumer and cloud-based experiences, improving business efficiencies, enhancing value for customers and increasing revenues.
McCalip has been VP at Carahsoft, a Virginia-based supplier of IT hardware, software and consulting services, for just over two years. He is responsible for setting the strategy and priorities for the company's growth, and for working with systems integrators, technology vendors and public sector leaders to apply industry best practices that improve mission delivery and performance, according to his LinkedIn profile.
Before working for his current employer, McCalip was the head of government relations and public policy at ServiceNow, a software company based in California.
Earlier in his career, McCalip tried his hand at entrepreneurship, having been the founder, owner and principal of an executive consulting firm called Modern World Technology. The company specialized in the Department of Defense, federal and high technology business segments with a strong emphasis on program management, change management, design thinking, cloud adoption and web content management.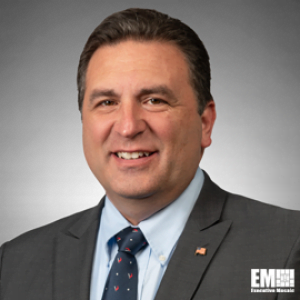 Gary Wentz Jr. serves as vice president for government and commercial programs at United Launch Alliance, a joint venture between Boeing and Lockheed Martin. ULA manufactures spacecraft and provides space launch services, military capabilities, severe weather tracking and personal device-based navigation.
In his role, Wentz is in charge of mission management, hardware integration, program management and launch operations for government and commercial customers.
He also leads a team that provides support to the CST-100 Starliner capsule. Wentz previously served as VP of human and commercial systems, ULA said.
Before joining ULA, Wentz was the CEO of Stratolaunch Systems, an aerospace company specializing in testing hypersonic vehicles. He is credited with playing a key role in leading Stratolaunch Systems through all startup activities in its phase as a small entrepreneurial company.
Wentz had also spent nearly 18 years in various engineering and technical roles at NASA, according to his LinkedIn profile. He served as NASA's space and missile systems chief engineer, deputy manager for exploration systems, technical assistant and Kennedy Space Center lead systems engineer.
For his service, Wentz was honored with the NASA Outstanding Leadership Medal, NASA Certificate of Commendation and NASA Space Station Program Team Excellence Award, among others.
Wentz earned a bachelor's degree in aerospace engineering and a master's degree in engineering management from the University of Central Florida.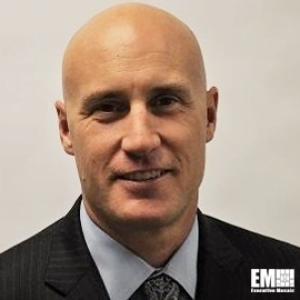 Bill Donellan is the vice president of Adobe's public sector business, which caters to a wide range of government customers, including national security, defense, health and human services, and civilian federal agencies.
According to his LinkedIn profile, Donellan manages all sales and go-to-market strategies for the computer software company's public sector business in North America. He leads a team of professionals dedicated to delivering modern, efficient and engaging digital experiences for government agencies.
Before being promoted to his current position, Donellan spent nearly five years as area vice president of sales. In that role, he was responsible for promoting a digital publishing solution designed to help marketers and designers create and publish engaging mobile app experiences.
Donellan joined Adobe in May 2015 after a six-year stint with IBM Software Group. He served as the company's worldwide sales leader and was in charge of IBM i2, a threat intelligence analysis platform that can be used to investigate fraud and financial crimes.
Earlier in his career, Donellan worked for EMC Corporation, a provider of innovative solutions for cloud, data center, cybersecurity and workforce productivity. One of his duties was to lead the company's federal Documentum sales team.
Donellan completed his bachelor's degree in marketing from James Madison University before earning a Master of Business Administration degree from Averett University.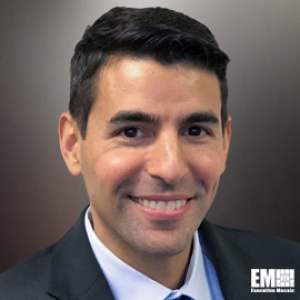 Jake Stenzler serves as vice president of ABS Group's government sector. He is responsible for the operations and growth of the company's contracts, which primarily support the U.S. federal government in the fields of national security and risk management. ABSG appointed Stenzler to his current position in 2018, according to his LinkedIn profile.
Has more than 13 years of experience working for nonprofits, companies, government organizations and academia.
Stenzler had been part of ABS Group before. Between 2007 and 2011, he worked for ABS Consulting first as a risk consultant then as a program director.
Afterward, he joined SRA International, where he initially worked as the account manager for the Homeland Security Department and the Bureau of Customs and Immigration. He was later promoted to VP.
Stenzler left SRA in 2016 for T-Rex Corporation, where he latterly served as chief growth officer. He held the CGO position for nine months before rejoining ABSG.
Earlier in his career, Stenzler worked as a congressional science fellow at the House of Representatives, where he provided advice on legislation and policy involving technology, energy, agriculture, homeland security and transportation, among others.
He also previously worked at the ASME Innovative Technologies Institute as director of technology development.
Stenzler is a graduate of the University of Maryland with a bachelor's degree in fire protection engineering. He also holds a doctorate degree in mechanical engineering from Pennsylvania State University, his LinkedIn profile shows.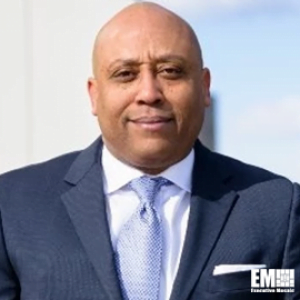 E.W. Lilliewood Jr., a member of the Potomac Officers Club, serves as vice president of government programs and channels at Dun & Bradstreet, a data and analytics company that specializes in business intelligence.
Lilliewood is responsible for providing executive leadership and management over government programs acquisition and partner/channel model strategic areas, according to his LinkedIn profile.
He is also in charge of public sector business development and the identification of qualified partner companies, according to the Washington Cyber Roundtable, where he is a member of the board of advisers.
Before joining Dun & Bradstreet in September 2019, Lilliewood founded and served as the CEO of Vector Federal Solutions. The Virginia-based business solutions provider specializes in programmatics, analytics, technology services and logistics. Vector Federal Solutions is a service-disabled veteran-owned small business and small disadvantaged business.
Lilliewood also previously served as VP of science, engineering and technical services at Logistics Systems Inc. His team was tasked with providing technical and specialized services to the federal sector.
He also served for 25 years in the U.S. Army. He was part of the 82nd Airborne Division, the 7th Special Forces Group (Airborne), the 2nd Infantry Division and the 101st Airborne Division (Air Assault).
Lilliewood earned master's degrees in logistics management and material acquisition management from the Florida Institute of Technology. He also holds a Master of Military Arts and Science degree from the Air Force's Air University.
ABOUT POTOMAC OFFICERS CLUB
The Potomac Officers Club is owned and operated by Executive Mosaic. Since 2002, Executive Mosaic has been a leader in media and exclusive senior executive networking programs primarily targeted to the U.S. federal government contracting (GovCon) marketplace. In addition to connecting executives of consequence into a fabric of like minded communities, the company's growing cross-media platform serves as a leading source of news about the people, policies, trends and events shaping the nation's GovCon sector.
Category: Articles
Tags: Adobe Bill Donellan Carahsoft digital experience Dun & Bradstreet EW Lilliewood Jr. Executive Profiles Gary Wentz Jr. govcon government contracting Iridium Michael McCalip modernization Pamela Arya PMI Project Management Institute United Launch Alliance