Tech Masters: 7 Chief Technology Officers to Watch in 2023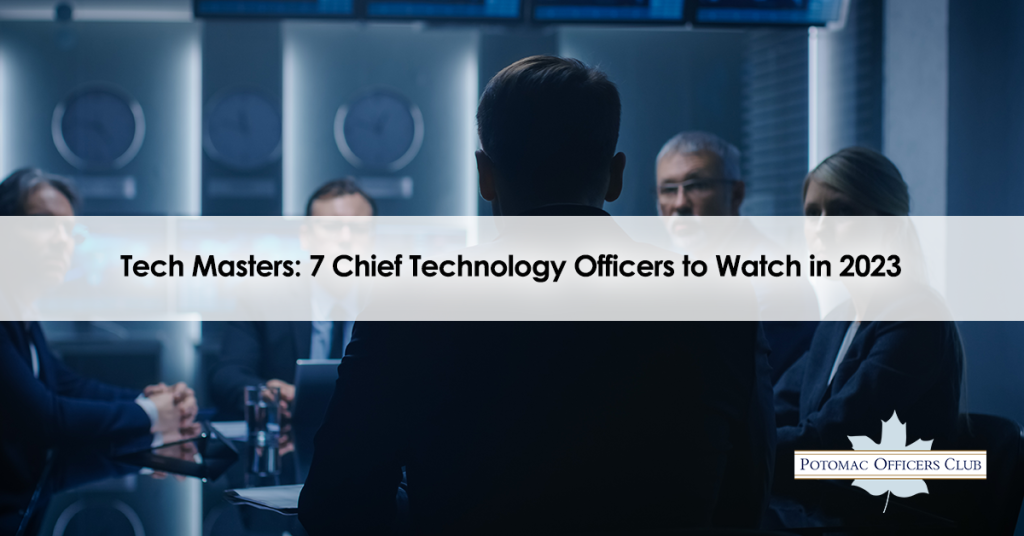 In an era where high-tech solutions are integral to the functioning and success of numerous industries, a group of remarkable individuals known as "Tech Masters" emerge as key figures. These visionary Chief Technology Officers (CTOs) spearhead technological advancements and operations.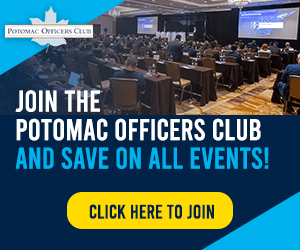 With unwavering dedication, they strive to bring forth the latest digital and mechanical innovations. They aim to cater to customer requirements, realizing mission objectives, and paving the way for a future defined by accessibility and efficiency.
What does a Chief Technology Officer do?
At the helm of a company or organization's technological landscape, the Chief Technology Officer (CTO) assumes a pivotal role as the highest-ranking executive. The CTO holds the key to driving innovation and growth. He is responsible for overseeing technological, engineering, and research and development (R&D) operations. 
A CTO may also take on other duties such as developing policies to enhance products and services for customers, and conducting rigorous revenue-increasing strategies and return-on-investment analyses. Discover the CTOs committed to applying their proven track record of success to manufacture and deliver class-leading solutions in 2023 and beyond.
Note: The following list of influential Chief Technological Officers is ranked in no particular order. The selection criteria are based on a variety of factors, including experience, accomplishments, and overall industry impact. That said, while they are highly regarded in the industry, plenty of other CFOs are exceptional and influential.
Chief Technology Officers to Watch in 2023
Andras Szakal, Vice President and Chief Technology Officer at The Open Group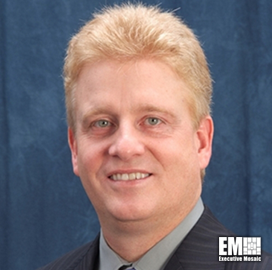 Andras Szakal assumed the roles of Vice President and Chief Technology Officer at The Open Group in December 2022. He leads efforts and operations related to corporate technology strategy, cyber supply chain security, open government, and strategic vision to evolving standards.
Szakal has over 30 years of experience in cybersecurity, cloud architecture, and supply chain security. One of his significant contributions to The Open Group is the Open Trusted Technology Provider Standard, which is a set of guidelines, requirements, and recommendations that assure against counterfeit and maliciously tainted products across the communication technology (ICT) and commercial off-the-shelf (COTS) information lifecycles.
On June 22, 2023, Szakal played a key role in The Open Group's partnership with the GitLab Open Source Partners community. In an ExecutiveBiz interview, he highlighted that this partnership will be crucial to his role as CTO as the standards will help in implementing open-source development and standardization to enable businesses to adopt digital modernization.
Furthermore, the collaboration between The Open Group and GitLab will expand its network with similar large-scale technology consortia and streamline the latter's analytic tools with the former's objectives of setting up a comprehensive dashboard for customers.
Hector Collazo, Chief Technology Officer at SEV1TECH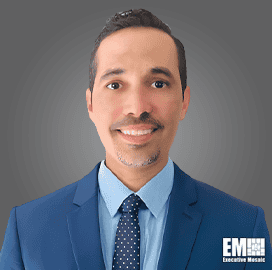 Hector Collazo joined SEV1TECH in March 2022 as the Vice President of Missions and Innovations. Due to his unwavering dedication and expertise in applying innovative technological solutions, he was subsequently appointed as Chief Technology Officer in August 2022. This promotion propelled SEV1TECH's growth and expanded its client networks. 
Collazo brings in over 20 years of experience in implementing, engineering, and managing network equipment in his current position as CTO. He and his team are focused on leveraging automation to expedite customers' adoption and implementation of zero-trust platforms. Also, they capitalized on micro-segmentation and baked-in security to efficiently diminish cybersecurity threats at acceptable levels.
The objective of this project is to enable cross-collaboration across all operations and growth efforts, which resulted in SEV1TECH having great support for clients' critical missions.
J. Seth Eaton, Chief Technology Officer and Vice President of Technology Solutions at Amentum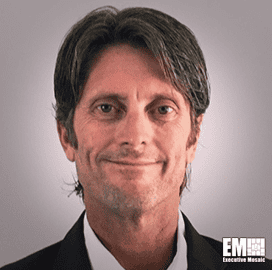 Seth Eaton has held the positions of Chief Technology Officer and Vice President of Technology Solutions at Amentum since July 2021. He has honed more than 20 years of competence in utilizing technology to drive growth, garner million+ worth of revenue, and transform underperforming organizations into leading and winning enterprises.
In an interview, Eaton delved into the transformations occurring in the government contracting landscape and shed light on Amentum's strategic approach in adapting to shifts and catering to clients better. He highlighted the emergence of impactful technologies in 2023, particularly those pertaining to environmental sustainability, data intelligence, decision-making, engineering practices, and infrastructure readiness spaces.
Eaton mentioned the growing willingness of the federal government to foster close collaborations with technology companies.  The synergy between the government and technology companies has opened up new avenues for progress and has facilitated the development of tailored solutions that address specific needs and challenges.
James Ebeler, Chief Technology Officer at Three Wires Systems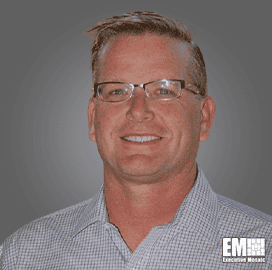 James Ebeler is a seasoned technology leader with nearly 20 years of experience working with the military, government, and private sectors. Previously serving as the Chief Technology Officer of Iron Bow Technologies, Ebeler focused on providing technological solutions for the Department of Defense.
Ebeler joined Three Wire Systems as CTO in February 2022. Bringing in expertise from his previous roles, he continues to demonstrate proficiency in various IT domains. These include hybrid cloud platforms, managed services, cybersecurity, mobility, edge computing, zero-trust architecture, and cross-domain applications.
A significant achievement in Ebeler's career occurred on May 2, 2023, when he was invited by the Armed Forces Communications & Electronics Association International (AFCEA). He was there to present his abstract on the significance of defense agencies adopting zero-trust structures to allay anomalous cyber activity and potential security threats. 
In collaboration with Andy Shook, a Senior Solutions Engineer from BeyondTrust, Ebeler emphasized that applying Privileged Access Management (PAM) to achieve zero-trust results enables agencies to be agile and prepared for various critical missions.
Gary Hix, Chief Technology Officer at Hitachi Vantara Federal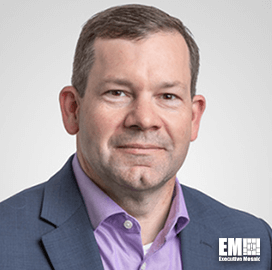 Gary Hix is a distinguished industry leader with a vast experience in engineering and IT capabilities, spanning over 20 years. He joined Hitachi Vantara Federal in September 2017 as the Director of Engineering. It is where he honed his expertise in diverse technologies tailored for the federal government. 
Hix ascended to the role of Chief Technology Officer in June 2020 and brings with him valuable professional experience from his previous roles at IBM, Novus Consulting Group, and HDS Federal. As the Chief Technology Officer, he actively looks after the present and rising data trends that significantly impact the government contracting industry. 
Hix highlighted in an interview that improvements in AI allow agencies to store larger amounts of crucial data at higher speeds and perform analytics around that data. He also emphasized that more industries are welcoming artificial intelligence as it is safer to use due to modernized tools and more ethical practices.
Noel Hara, Vice President and Chief Technology Officer at NTT DATA Services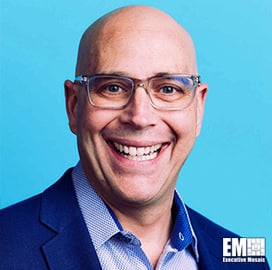 Noel Hara has built a successful career at NTT DATA Services, where he has been a valuable asset for the past 7 years. He first joined the company in 2014 as the Director of Enterprise Application Services and oversaw various business segments until 2018. 
Hara then ventured outside of NTT DATA Services and assumed the position of Director of Client Engagement at Solstice (rebranded into Kin + Carta) from September 2018 to August 2019. However, in August 2018, he returned to NTT DATA Services and currently holds the positions of Vice President and Chief Technology Officer.
In his role, Hara leverages his extensive professional experience to enhance the company's AI capabilities specifically tailored for the federal government. He emphasizes the significance of AI in enabling law enforcement entities to implement measures for school security and crowd management. 
Hara also underscored that AI features such as tracking data should never be used to monitor private conversations or individual activities. Instead, AI tracking capabilities should be utilized to detect potential dangers at locations and alert officials to respond quickly.
Justin Woulfe, Chief Technology Officer at Systecon North America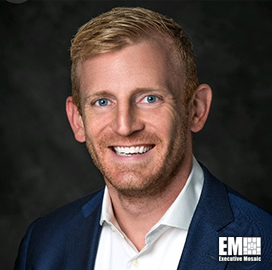 Justin Woulfe is one of the principal founders of Systecon North America, a company specializing in software designed to increase cost-effectiveness and optimization of technical designs, operations, sustainability, and flexibility. The software designs work for support solutions for naval ships, fighter jets, rail vehicles, wind turbines, and among other fleets of systems. 
Woulfe assumes the role of Chief Technology Officer and is responsible for balancing cost and capability for aerospace and defense efforts and all operations involving predictive analysis, logistics, and cost optimizations. Woulfe's tenure at Systecon is critical to many efforts of federal agencies and private enterprises, especially those focused on aviation, defense, and oil and gas. 
In a January 2023 interview, Woulfe shed light on Systecon's goal of building predictive capabilities and maintenance algorithms for military clients. He highlighted that this effort bolsters warfighters' and defense agencies' effectiveness and capacity to detect threats, predict failures, and understand weapon efficiency. With advanced algorithms and computational abilities, he noted that customers would have the power to solve tough defense problems deemed possible within minutes or hours.
Justin Woulfe is an IT and AI veteran with nearly 20 years of experience in developing cutting-edge digital solutions for the government, particularly the Department of Defense and Department of Veterans Affairs. Throughout his career, Woulfe has honed his competencies and knowledge through his previous stints at Raytheon Technologies, SAIC, and Lockheed Martin.
Category: Articles
Tags: Chief Technology Officer Chief Technology Officers CTO CTOs Tech masters