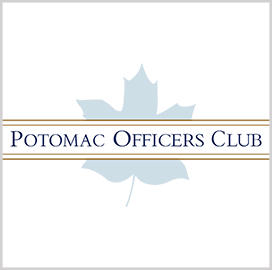 Top 5: Supply Chain Execs to Watch
Defense officials revealed that the governmental and military supply chains are finally beginning to recover from the impacts of the coronavirus pandemic.
However, the crisis itself has re-exposed the weaknesses of the United States' defense industrial base and highlighted the need to develop a long-term solution across government and industry, according to L3Harris Technologies' William Brown.
Meanwhile, the civilian-sector market was devastated by the pandemic's effects on logistics and transportation. In early May, the Bureau of Labor Statistics reported that the prices of staples saw their sharpest increase in nearly 50 years.
The Potomac Officers Club – a division of Executive Mosaic – features five leaders from the civilian and defense sectors who serve roles in protecting or monitoring the United States' supply chains.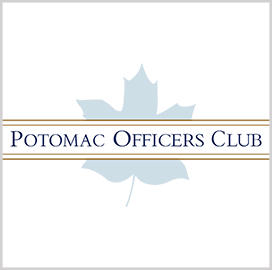 Lt. Gen. Darrell Williams, 19th DLA Director
Lt. Gen. Darrell Williams serves as the 19th director of the Defense Logistics Agency and is responsible for leading the $38B agency's mission of supporting the Department of Defense's global logistical needs, the DLA said. 
He directs nine supply chains that support the U.S. military and federal, state, local and international partners. Williams also oversees the National Defense Stockpile, an international network of 25 distribution centers, according to the DOD website. 
DLA provides food, medical material, uniforms, construction equipment, fuel and spare parts for military systems, the agency's website said.
In an interview with Defense News, Williams said securing supply chains involves dealing with cyber threats, counterfeit goods and a weakening industrial base. 
Williams stressed the importance of DLA's mission to protect supply chains and about 12K different suppliers for the security of its customers, which he said includes the entire government. 
"From our standpoint, the business of supply chain security is every bit as important as the actual support that we provide," Williams told Defense News. 
Williams is a distinguished military graduate of Hampton University in Virginia, where he earned a bachelor's degree in psychology.
He earned a master's degree in business management from Pennsylvania State University. The director also holds master's degrees in military arts and sciences and in national security and strategic studies. 
Williams has held command and staff roles in the continental United States, Korea, Hermand and Hawaii. He has also been deployed to Kosovo, Kuwait and Iraq. 
His past key assignments include commanding general, deputy chief of staff, commander and executive officer to the deputy chief of staff. 
Williams holds numerous awards and decorations including the Distinguished Service Medal, Defense Superior Service Medal, Legion of Merit, Bronze Star Medal, Defense Meritorious Service Medal, Army Commendation Medal and Army Achievement Medal.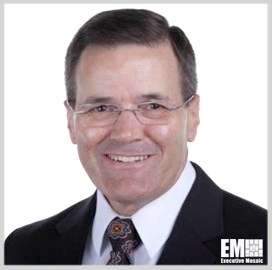 Stuart Jones, Director of Supply Chain Management at LMI
Stuart Jones has been serving as the supply chain management director for LMI since October 2015, putting him at the helm of the company's day-to-day cost, quality and schedule execution of defense contracts. 
The role requires Jones to lead a team of analysts in providing the deputy assistant secretary of defense for supply chain integration with metrics and measurement tools for monitoring, benchmarking and improving the performance of the defense supply chain. 
Jones' team also provides the DASD with analytical and consulting support aimed at improving supply support, reducing costs and implementing the Department of Defense's Comprehensive Inventory Management Improvement Plan, according to his LinkedIn profile.
Another key responsibility tied with the role includes delivering technical and analytical support services to the Defense Logistics Agency Supply Chain Integration Team to help the agency in developing ongoing tactical supply chain integration strategies and initial industrial base planning. 
Jones is a 30-year veteran in the logistics and supply chain management field, with specialties in logistics operations, inventory management, program management, acquisition, financial management and personnel management. 
Prior to working for LMI, Jones served for over two years as an executive officer for the DLA. He led the agency's daily operations and coordinated multifunctional activities spanning customer operations and readiness, as well as logistics and supply. His leadership also contributed to the DLA's $43B worth of sales across eight supply classes. 
Jones spent more than 25 years of his career working for the Navy, where he held positions including supply corps captain and assistant commander for fleet logistics support. Some of his career highlights in the Navy include defining long-term strategies for $60M in inventory reduction and $20M in operating budget savings. He is also credited for executing a single national inventory strategy across multiple retail inventory sites, transferring over 21K items with a consolidated value of $22M without any losses in customer support.
Jones holds a bachelor's degree in political science from The George Washington University and a master of business administration degree in supply chain management from the University of Florida.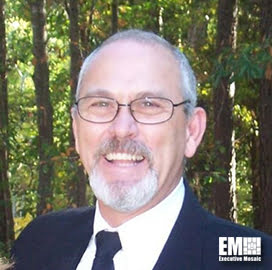 Donald Davidson, Director of Cyber-SCRM Programs at Synopsys
Donald Davidson joined software company Synopsis in February 2019 as the director of cyber supply chain risk management programs. 
In his nearly one-and-a-half-year tenure at Synopsis, Davidson has been assisting in the establishment of a new Chief Security Office in the Office of the President, while also providing hardware and software assurance to enable trusted technology components and capabilities.
Davidson has spent much of his career working with military, whole-of-government/interagency, industry, academia and international partners, obtaining expertise in enterprise risk management, commercial processes and SCRM, according to his LinkedIn profile. 
He joined Synopsys after retiring from the Department of Defense in January 2019 and wrapping up 44 years of federal government service. While at the DoD, Davidson held the role of deputy director for cybersecurity implementation and CS/acquisition integration / chief lifecycle risk management / SCRM. 
He also took on various military and civilian positions at the DoD, including serving as a program analyst for the DoD's Acquisition, Technology and Logistics Office and a general engineer for the U.S. Joint Forces Command. In the mid-1990s, Davidson served as an international cooperative programs specialist and a national standardization officer on Army staff.
Davidson earned his bachelor's degree in general engineering from the U.S. Military Academy at West Point and a master's degree in national security strategy from the National War College at National Defense University.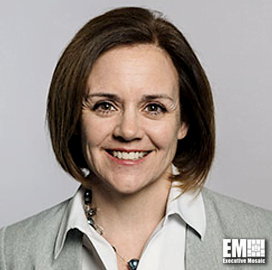 Kristie Grinnell, GDIT's VP for Supply Chain, Global CIO
Kristie Grinnell, a Potomac Officers Club member, serves as General Dynamics Information Technology's chief supply chain officer and global chief information officer. 
She is responsible for driving strategic growth and operational excellence throughout GDIT's IT services, enterprise IT and supply chain divisions, according to her LinkedIn profile. 
Grinnell is also in charge of ensuring that the company's delivery model and talent growth are in line with the expectations of customers and with GDIT's corporate mission. 
GDIT credited her with leading the company's strategic business plan in areas such as enterprise, business applications, data centers, wide-area networks and customer service. 
Before she joined GDIT as a supply chain executive in December 2015, Grinnel served as CSC's director of IT planning and governance. She was responsible for driving business technology strategy, including strategic planning, governance and financial management.
Grinnell spent more than 14 years of her career holding different directorial and managerial roles at PricewaterhouseCoopers, a professional services network based in London, United Kingdom. 
Her roles in PwC included IT strategy and planning leader, global IT director, global IT manager and management consultant.
As IT strategy and planning chief, Grinnel directed the development of PwC's $1.3B global IT strategic plan. She also managed IT portfolios, communications and change management, governance, processes and financial reporting. 
She began her professional career in 1994 as a manufacturing engineer at General Motors. Her duties in the company included designing, troubleshooting and supervising assembly machine equipment. 
Grinnell earned a master's degree in business administration and management from Cornell University and a bachelor's degree in mechanical engineering from the University of Pittsburgh.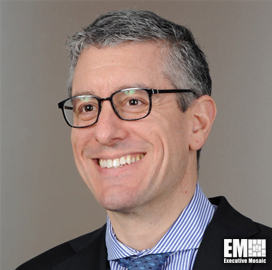 Ben Aspero, Perspecta's VP of Supply Chain, Procurement
Ben Aspero, a Potomac Officers Club member, serves as Perspecta's vice president for supply chain and procurement, a role he has held for over two years.
Aspero was responsible for leading the post-merger integration of three legacy companies and currently leads Perspecta's vision for all matters related to supply chains.
In the said role, Aspero is in charge of $2.5B in spending management, strategy, execution, acquisition value attainment and transformation commitments, according to his LinkedIn profile.
He is credited with exceeding productivity targets, streamlining processes for revenue, driving cloud-based digital transformation, reducing sub-contract risk profile and enhancing price competitiveness, among others.
Before joining Perspecta in June 2018, Aspero held various directorial and managerial roles at DXC Technology, an information technology and services company based in Tysons, Virginia.
He spent four years serving as a strategy manager within Booz Allen Hamilton's strategy and organization group. The company credits him with consolidating different organization functions, designing health care market-entry strategy and resolving disputes, among others.
Aspero's other former roles include principal at BVA Consulting, senior project manager of business services and technology at Synergetics, client relationship manager at Compusearch and emergency practice manager at Prime Source Technologies.
He began his professional career as a business analyst at Keane at a time when the company was adjusting to its merger with Acuity Technology and Metro Information Services. 
Aspero earned a master's degree in business administration from Duke University's Fuqua School of Business and a bachelor's degree in government and international studies from the University of Notre Dame. 
He also took up post-graduate studies in private equity at the University of London's business school.
ABOUT POTOMAC OFFICERS CLUB
The Potomac Officers Club is owned and operated by Executive Mosaic. Since 2002, Executive Mosaic has been a leader in media and exclusive senior executive networking programs primarily targeted to the U.S. federal government contracting (GovCon) marketplace. In addition to connecting executives of consequence into a fabric of like minded communities, the company's growing cross-media platform serves as a leading source of news about the people, policies, trends and events shaping the nation's GovCon sector.
Category: Articles
Tags: Ben Aspero COVID-19 Darrell Williams Defense Logistics Agency DLA Don Davidson GDIT industrial base Kristie Grinnell LMI pandemic Perspecta resilience resiliency Stuart Jones supply chain Synopsys