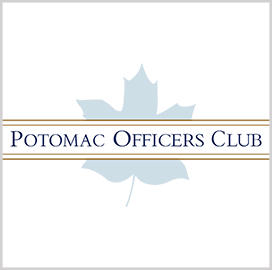 Top Government Contracting Events for 2022
As a small business trying to make its name in the federal government contracting industry, networking during events is an excellent way to promote your company, meet up with fellow small businesses to team up for future projects, and connect with key industry decision-makers. But when COVID-19 struck the world, attending business conventions like before became impossible.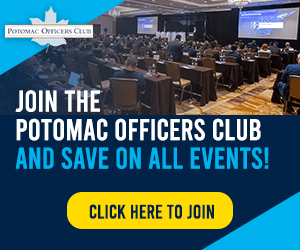 Fortunately, event organizers quickly adapt to this unprecedented event industry transformation. Thanks to modern technology, organizers now have more flexibility in hosting upcoming events: they can go traditional with face-to-face forums, go modern with virtual webinars, or do both by going hybrid. With the introduction of these new events, there are new ways to network with potential teaming partners and federal agencies.
With these exciting changes just on the horizon, you should now start plotting out your schedule with these upcoming government contracting events!
JANUARY
📅 January 13, 2022
🕑 9:00 am EST
📍 Virtual, ON24
As part of the nation's effort to bolster its defenses against threats from all fronts, the U.S. government has mobilized federal contractors to aid in its modernization.
Hosted by GovConWire, The DoD: Digital Modernization Forum will bring together the defense department's key decision-makers and industry leaders to discuss how modernizing the nation's defenses will change the game.
If you are a government contractor who wants to enter the highly-competitive defense industry, then this conference is perfect for you. With Dr. Lisa Costa as the event's keynote speaker, you will gain access to valuable industry insights, such as how DoD agencies rapidly evolve to maintain America's shield against global adversaries. And since this is fully hosted online, attendees can easily register and join the forum with just a few clicks.
📅 January 19, 2022
🕑 8:00 am EST
📍 Virtual, 703-226-7007
The nation's defense research and development initiatives are propelled even further to greater heights, especially with the federal government earmarking a huge chunk of the increased spending budget to the defense sector last fiscal year 2020.
This coming January 19, get the chance to witness eminent government leaders and industry giants as they convene in the 8th Annual Defense Research and Development Summit. The annual summit will cover the Department of Defense's current tech initiatives and strategies to ensure that the U.S. will retain its competitive edge in the rapidly evolving defense sector. Join the event and get registered on the linked website above.
📅 January 19, 2022
🕑 9:00 am EST
📍 Virtual, ON24
The nation's defenses span far and wide to ensure that Uncle Sam is covered on all fronts: from the seas below to the space above.
You might think that a small government contractor doesn't have what it takes yet to reach the skies with the federal government. But attending this event gives you the chance to gain insights into how the Department of Defense is developing its space acquisition goals and its current acquisition reform and modernization initiatives.
Organized by GovConWire, listen to renowned federal and industry leaders to know how you and other industry players can lend your expertise to the U.S. in protecting the nation's future in outer space and beyond.
📅 January 27, 2022
🕑 8:00 am EST
📍 Virtual, 703-226-7007
The introduction of Bitcoin, the world's first decentralized digital currency, has genuinely transformed the financial systems around the globe. Although Bitcoin's breakthrough debut happened years ago, this feat continued to make waves across the industry and gave birth to other forms of cryptocurrencies today.
However, the rise of decentralized digital currencies has posed risks that government officials cannot ignore. This January 27, tune it to Potomac Officers Club's Digital Currency, and National Security Forum as respected federal government officers and industry leaders analyze cryptocurrencies' risks, challenges, and opportunities for our national security and economy.
📅 January 27-28, 2022
🕑 See agenda here
📍 Gaylord National Resort & Convention Center, National Harbor, Maryland
Rapid technological advancement can be seen as a threat—or as an opportunity. And that is why federal agencies are coming together to formulate new strategies and approaches to rise against the dangers of cyberattacks.
Get to know how your products and services may fit into the defense plan by signing up for the 16th Homeland Security Week! Aside from government employees and respected federal officers who will be present during the summit, you can also engage with the event's other industry experts and exchange valuable knowledge from them.
📅 January 31, 2022 – February 2, 2022
🕑 TBA
📍 Gaylord Palms Resort & Convention Center, Orlando, Florida
Hosted by none other than the U.S. Small Business Administration, the annual National Small Business Conference is the premier conference for small businesses in the U.S.
In addition to offering resources to small businesses and educational sessions about a wide array of relevant topics, the conference also opens up opportunities to network with potential business partners. Although labeled for small companies, this conference is also open to federal agencies, large business primes, and corporate companies. Once you sign up, you expose yourself to a diverse set of individuals and organizations that can offer contracting opportunities for your business development.
FEBRUARY
📅 February 16, 2022 – July 20, 2022
🕑 (See link for more details)
📍 Virtual
The U.S. General Service Administration, also known as the department that handles the famous GSA schedule, hosts a series of online monthly training programs called Federal Acquisition Service Training starting on February 16, 2022.
Each FAST monthly session will focus on a different topic aimed to improve every targeted person's development. Furthermore, training undertakers can choose which session they will attend since FAST is catered depending on the profession of a person, may they be agency program managers or federal contractors.
MARCH
📅 March 9-10, 2022
🕑 TBA
📍 Hybrid; Zoom or ASBCC / USWCC Chamber Headquarters, Arlington, Virginia
Compared to SBA's National Small Business Conference that caters to small businesses in general, this summit jointly hosted by the U.S. Women's Chamber of Commerce and The American Small Business Chamber of Commerce will specifically focus its efforts on helping out small business government contractors.
Furthermore, this summit invites all small business contractors to learn the current federal government contracting industry trends and forge strong relationships with federal agencies and large prime contractors during the event's matchmaking activities.
📅 March 28-30, 2022
🕑 TBA
📍 Hilton Boston/Woburn, Boston, Massachusetts
The pandemic has truly changed the healthcare and medical field. In fact, most of the biggest government contractors in the said field are companies involved in the manufacturing and logistics of COVID-19 vaccines.
As the nation continues its fight against the pandemic, the Vaccines Summit recognizes that having an avenue where medical experts, government contractors, and key decision-makers can convene has never been more imperative. Join the summit and get a chance to engage with industry leaders and even forge a business relationship while you're at it.
JULY
📅 July 17-20, 2022
🕑 TBA
📍 Chicago, Illinois
Navigating the government contracting industry can be pretty confusing, especially if you are new in the field. And that is why tuning in to the latest industry news and attending conferences such as this can be helpful to your growth. World Congress allows you to learn, engage, and network with over 2,000 contract management, procurement, and acquisition professionals.
📅 July 17-20, 2022
🕑 TBA
📍 Chicago, Illinois
Geared in boosting the U.S. defense systems against all kinds of threats, security experts from different fields converge at The National Homeland Security Conference.
Among this conference's thousands of audience are federal agencies, nonprofit organizations, business owners, and key decision-makers that you can network with to seal agreements with or even consider as a business partner for future ventures.
AUGUST
📅 August 21-24, 2022
🕑 TBA
📍 Philadelphia, Pennsylvania
Organized by a community of public sector IT professionals, the GMIS Meets brings together hundreds of industry leaders, vendors, and government IT professionals to learn and engage with each other.
For three days, you can enjoy listening to talks by renowned industry experts, networking with your peers, and joining open dialogues to exchange ideas and valuable knowledge with them.
OCTOBER
📅 October 11-13, 2022
🕑 TBA
📍 Washington DC
Seeing how the vaccine industry continues to make waves in the health care and medical field, it is unsurprising that another Vaccine Summit will be held. Although a different organizer hosts this, this summit also provides industry players and academics a platform to engage and network.
With the theme, "Next-generation vaccines treatment and diagnostics that save lives," you will have the chance to learn how this industry will evolve in the future so you can formulate a strategy on how your products and services will be at the forefront of the government contracting sector.
We're still in the latter half of 2021, so this list of upcoming 2022 federal contracting events will continue to grow once organizers finalize their event details. Stay tuned for more updates!
As you can see, federal contracting conventions are the perfect avenues to learn about the current industry trends, meet fellow contractors who might be interested in teaming up for a future project and network with federal agencies that are likely to seal a deal with you. But, attending one can cost you valuable time and resources. So to make sure you are making the most out of it, you should prepare for it!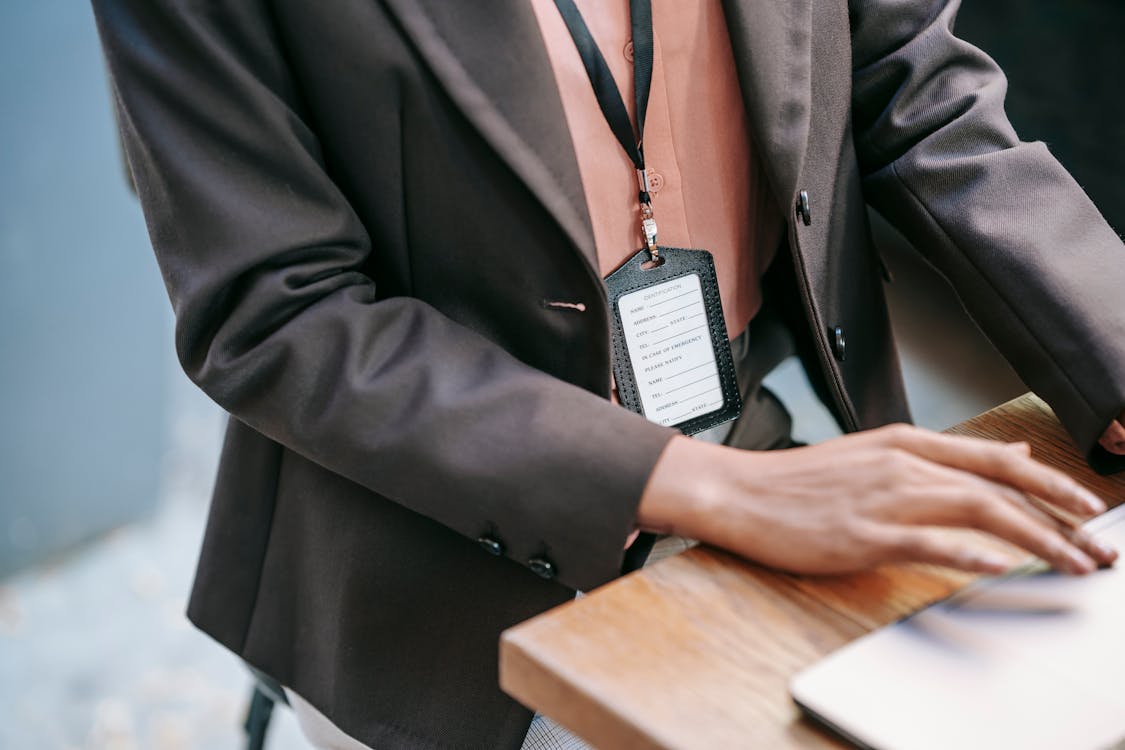 How to prepare for a government contracting event?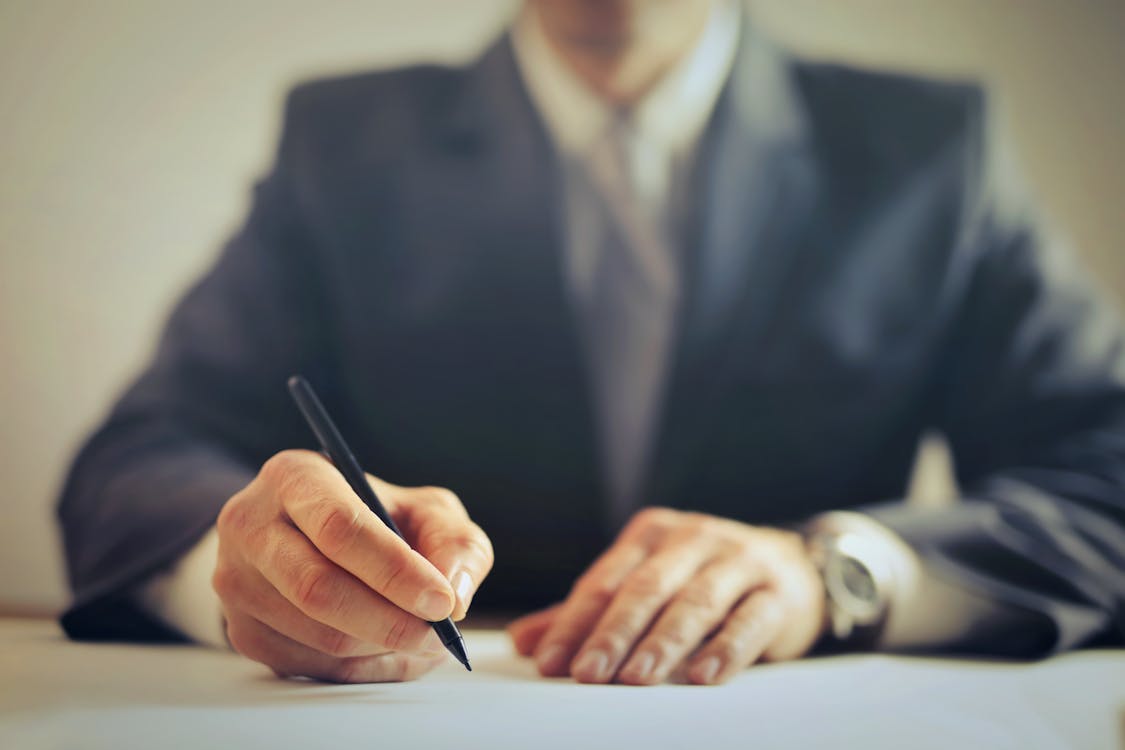 1. Complete your registration as a government contractor
Before heading out to an event, ensure that all your necessary documents as a government contractor are in place! We know that the registration process to be a contractor may be daunting, so we have compiled the basics to make it easier for you. Learn how you can register your business as a federal contractor here. We've also created a series of helpful articles about government contracting here on our website.
In addition, you can visit SBA's official website to know if you are eligible to apply for a special program for small companies, sign up for their exclusive mentor-protégé program, and more. And to ensure that your documents are all compliant with federal law, you can also consult government contracts attorneys if you have access to one.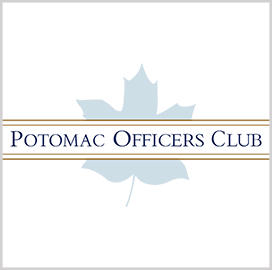 2. Know if the agencies and speakers at the event are relevant to you
Although having a diverse network can help your business, it would be a disservice to yourself to attend an event where your industry doesn't align.
Most of the time, federal agencies scouting at an event are most likely looking for government contractors whose products or services are related to the event's industry.
3. Prepare your marketing materials
Before the event, make sure that you have your business cards and product samples with you. And also, don't forget to prepare clean and crisp business attire for the event. You don't only market your business, but also your capability as an owner.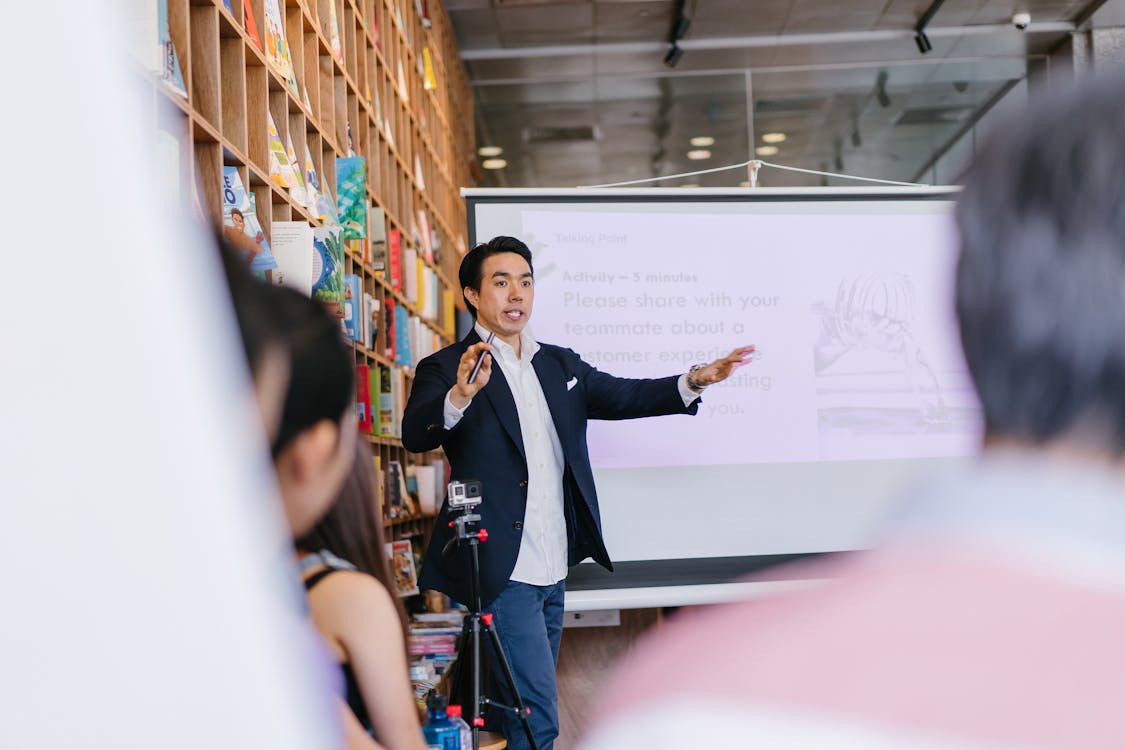 4. Keep it short and sweet
When you are networking with your target market, every second counts. And that is why having an engaging 30-second elevator pitch that highlights your company's strong points, as well as your products and services, will help you put your foot into the door.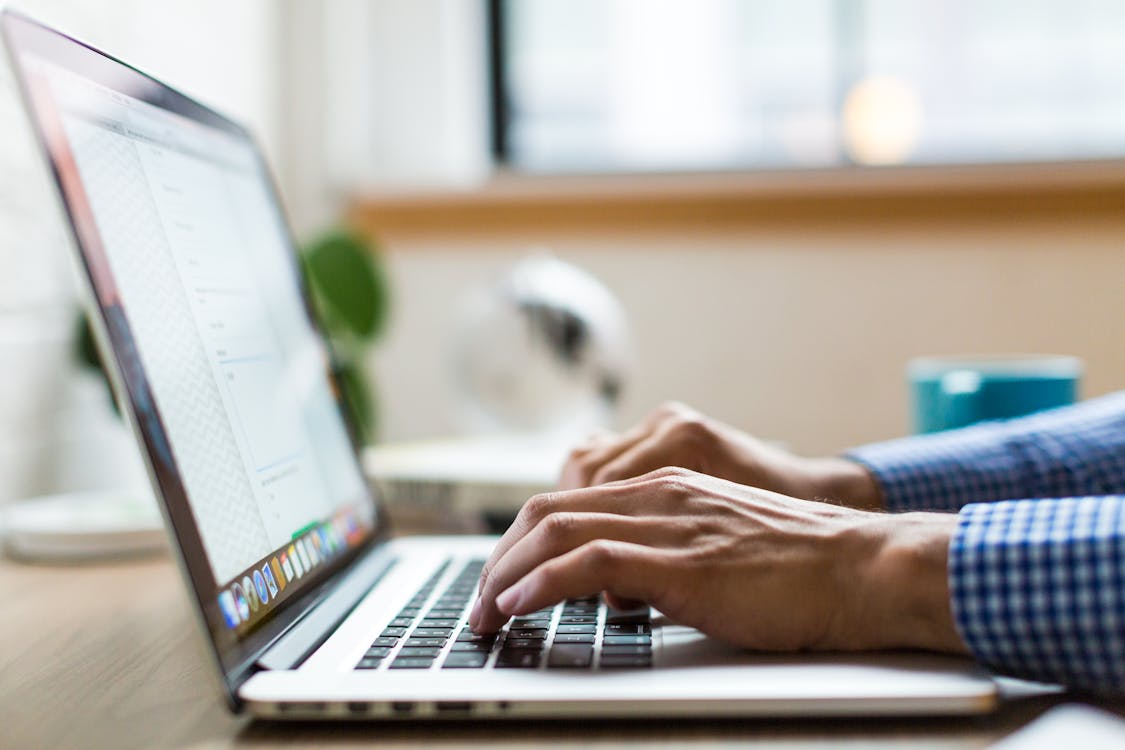 5. Follow-up business leads after the event
Most of the time, attendees will go back to their everyday lives after the convention. But doing so may rob you of the chance to network with people who have shown interest in your company.
After the event, round up all the business cards you have gathered and send a follow-up email to them individually. Reminding your new contacts of your previous engagement in the event helps them remember you. If you are lucky to contact an industry veteran during the convention, you might be able to forge a with them, so don't forget to send an email as soon as the event concludes.
To save time, you can craft a template thank-you email before the date of the event. Using plain English would suffice, as long as it remains professional. Just don't forget to add your personal touches before sending it!