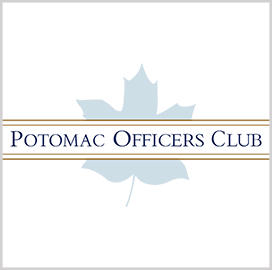 Human capital
management
Five Human Capital Management Executives in GovCon
Human capital management has changed from an administrative function to a key driver of business value, according to human resources software specialist ADP. A company's human capital management strategy affects all of its functional areas, including payroll and HR.
Adopting a human capital management practice has become increasingly important as companies face changing workforce demographics, new compliance requirements, rising demand for specialized skills and other challenges.
The Potomac Officers Club—a division of Executive Mosaic—features five human capital management professionals in the government contracting sector.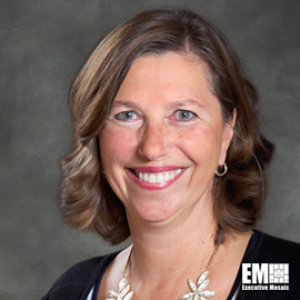 Chris Braccio serves as vice president of human resources at American Systems, a technology and engineering company.
American Systems works with clients in the health care, defense, intelligence, federal law enforcement and international outreach communities, according to its website.
In her role, Braccio is responsible for human capital functions such as talent management, compensation, benefits, HR information systems, community affairs and charitable programs, American Systems said. She previously served as the company's director of HR operations.
Braccio has more than 25 years of experience in the HR practice. She is a member of various HR organizations such as the Washington Technical Personnel Forum, WorldatWork, the National Association of Professional Women and the Society for HR Management.
Prior to joining American Systems in October 2007, Braccio served as director of compensation benefits, HRIS and payroll at World Kitchen, according to her LinkedIn profile.
She was previously director of HR at satellite internet startup StarBand Communications, where she developed compensation and benefits programs.
From 1995 to 2000, Braccio served as national HR director at Sunrise Assisted Living, a health care provider that serves persons in the United States, Canada and the United Kingdom.
Braccio earned a master's degree in HR from the Johns Hopkins University Carey Business School and a bachelor's degree in business administration from the University of Connecticut School of Business.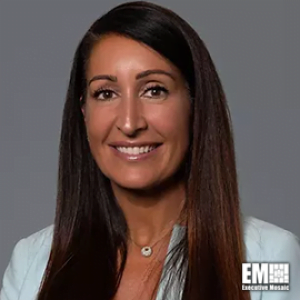 Nichole Gatto Hahn is the senior vice president and chief people and diversity officer at Valiant Integrated Services, working out of Northern Virginia. She is an experienced human resources executive with more than 25 years of success leading organizations to meet corporate objectives and customer requirements, according to her LinkedIn profile.
Hahn is described as being an energetic, people-oriented and results-driven HR leader with a solid history of building organizational capability through collaborative coaching, leadership development and program delivery. Her experience, amassed through the support of commercial, professional services, government contracting and non-profit organizations, has provided her with a well-rounded knowledge base.
Hahn joined Valiant in January 2019. Her current role sees her leading the HR function for a global company.
Before joining her present employer, Hahn was vice president of human resources at AECOM. This role included providing HR leadership to AECOM's Strategic Business Units supporting the Department of Defense, Department of Treasury, Department of State and the Intelligence Community.
Hahn's career in HR started at the Wells Fargo Corporate headquarters in Charlotte, North Carolina, the leadership profiles on Valiant's website revealed.
A certified Human Resources Professional, Hahn graduated with a bachelor's degree in journalism from West Virginia University and later earned an advanced certificate in human resources strategic management from Cornell University.
Valerie Hunter is the vice president of human resources at BAE Systems. She is experienced in strategy, project management, employee relations and change management.
At BAE, she develops and executes human resource strategies in support of the company's overall business plan and strategic direction. Some of the focus areas she operates in are talent acquisition and management; change management; organizational management; diversity, equity and inclusion; and employee and labor resolution.
Hunter also oversees the budget for the department, leadership development programs and contractors; functions as a business adviser to senior leadership; and works with centers of expertise to ensure that the company maintains a strong human capital, talent and culture, according to her LinkedIn profile.
She was a human resources director at the company before taking up her current leadership role.
The industry veteran was the director of human resources at Northrop Grumman from 2006 to 2016. In this role, she partnered with executives and stakeholders to develop solutions to meet staffing, talent development and workforce planning objectives.
The other leadership positions that Hunter has handled include HR consultant at Blue Cross Blue Shield Association, benefits manager at US Airways, and benefits manager at TRW Automotive.
Hunter holds a master's degree in human resources management from Marymount University and a bachelor's degree in economics from Vassar College.
BAE Systems offers technology solutions and services that support all warfighting domains, from sea to space and cyber. It is headquartered in Farnborough, U.K., and has multiple offices in the U.S. and across the world.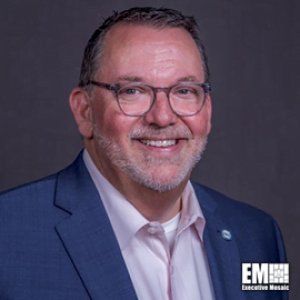 Clay Worley is a senior vice president and chief human resources officer at NCI Information Systems, working out of Reston, Virginia. He is passionate about driving business results through the development and execution of effective personnel strategies, which include the sourcing, growing, developing, rewarding and engaging of human capital, according to his LinkedIn profile.
Worley says that he loves to build and lead teams that transform strategic skills and abilities into strategic business results. He refers to himself as a "data hound" who has the ability to drive business insight through data.
Worley joined NCI, an information services and consulting firm, in July 2017. In his current role, he is responsible for the development and execution of all human capital and talent management strategies within the company. His goal is "to build a diverse, productive, collaborative, and ethical culture aligned to specific business plans."
Concurrently, Worley serves as a board member at HR Alliance DC. In this role, he helps enable the organization's membership to continually develop and enhance their HR careers by providing knowledge, skills and networking opportunities, his profile reveals.
Worley previously served as the vice president of human resources at DXC Technology. In that role, he was responsible for the planning and execution of the company's total human capital strategy.
Worley earned his bachelor's degree in business administration from the University of Louisville. He later earned his Master of Business Administration degree from the University of Maryland's Robert Smith School of Business.
Deborah Drake is vice president and chief people officer at nonprofit organization Noblis. She has been with the company since January 2020.
Drake oversees Noblis' human resources and organizational development units, including those that are responsible for talent recruitment, rewards and employee engagement. She has over two decades of experience in handling various aspects of human resources, including recruitment, training and organizational development.
The industry veteran was the VP for human resources and talent acquisition at defense contractor ManTech before assuming her current leadership role, Noblis said.
The other positions that Drake has held include senior VP and chief human resources officer at Sotera Defense Solutions, VP and director of human resources at science and technology company Leidos and HR manager at DynCorp, which was acquired by Amentum in November 2020.
Drake holds a master's degree in human resources from Marymount University and a bachelor's degree in psychology from Mary Baldwin University. She also holds a senior certified professional license from the Society for Human Resource Management.
Noblis offers various support services to clients in the defense, intelligence, homeland security, law enforcement and civil sectors. Some of its support expertise are analytics and machine learning, autonomous systems, cyber and identity intelligence.
Noblis is headquartered in Reston, Virginia, and has multiple offices across the U.S.
ABOUT POTOMAC OFFICERS CLUB
The Potomac Officers Club is owned and operated by Executive Mosaic. Since 2002, Executive Mosaic has been a leader in media and exclusive senior executive networking programs primarily targeted to the U.S. federal government contracting (GovCon) marketplace. In addition to connecting executives of consequence into a fabric of like minded communities, the company's growing cross-media platform serves as a leading source of news about the people, policies, trends and events shaping the nation's GovCon sector.
Category: Executive Profiles
Tags: ADP Chris Braccio Clay Worley Deborah Drake Executive Profiles govcon government contracting human capital management Human Resources Nichole Gatto Hahn Valerie Hunter