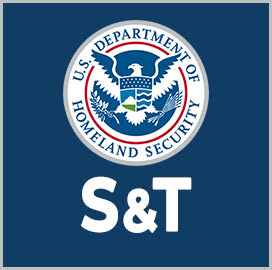 SBIR presolicitation
DHS S&T Issues Presolicitation for Research on Seven Subject Areas
The Small Business Innovation Research Program at the Department of Homeland Security's Science and Technology Directorate has issued a presolicitation notice detailing seven topics for research and development work.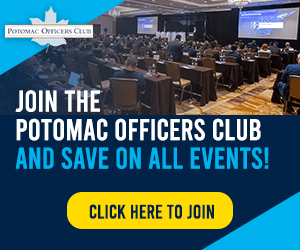 Interested parties are permitted to review and ask questions about the subject areas, which cover emerging cybersecurity tools and processes such as real-time cyberattack detection, air cargo manifest analysis and credentialing of first responders.
According to SBIR Director Dusty Lang, the program affords opportunities to small businesses to devise novel solutions for agency needs. She will discuss the details of the solicitation at a Dec. 13 webinar.
Questions regarding the research topics are due by Dec. 15, DHS said Friday.
In July, S&T awarded a total of $9.8 million in two-year SBIR Phase II contracts to prototype frontline technologies such as breathalyzers that detect viral respiratory infections, extreme terrain vehicles designed for traversing ice-covered areas and artificial intelligence enhancements for 911 telecommunications.
June saw 30 small businesses win a total of $4.5 million in Phase I grants for research work on a variety of national security-related subjects, including distress alerts, biological and chemical hazard detection, airport screening and animal disease detection.
DHS S&T issued a request for Information in February seeking tools and processes to aid first responders with locating people trapped in collapsed buildings.
Category: Federal Civilian
Tags: cybersecurity Department of Homeland Security federal civilian presolicitation Science and Technology Directorate small business Small Business Innovation Research