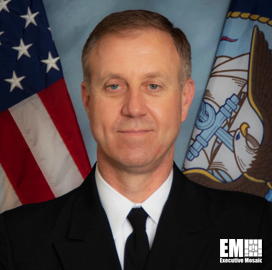 George Wikoff
Vice Director
DOD Joint Staff
George Wikoff Nominated as US Navy 5th Fleet Commander
President Joe Biden has nominated U.S. Navy Rear Adm. George Wikoff as the next commander of the service's 5th Fleet.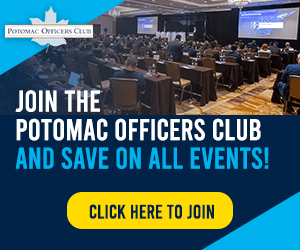 Wikoff is currently the vice director of the Department of Defense Joint Staff. He also commanded other entities, such as the U.S. Naval Forces, the U.S. Central Command and the Combined Maritime Forces in Manama, Bahrain.
If confirmed, Wikoff will succeed Vice Adm. Brad Cooper, DefenseScoop reported.
If Wikoff is confirmed for 5th Fleet leadership, he would oversee various work at the unit, including the unmanned surface vessel mesh network mission being undertaken by Task Force 59. The work focuses on enabling artificial intelligence cloud technologies for USVs and other related assets.
During the Digital Horizon exercise in December, Task Force 59 demonstrated the effectiveness of a mesh network-enabled manned-unmanned collaboration concept where vessels were able to communicate with each other. The exercise involved 17 industry partners and 15 unmanned systems that used artificial intelligence and machine learning.
Wikoff has a long history with the Navy. In addition to his command assignments within and outside the Navy, he was also given several shore assignments, including those in the Naval Strike and Air Warfare Center, the Naval Personnel Command, the Combined Air and Space Operations and Naval Forces Central Command.
He also commanded several squadrons that operated at sea.
Wikoff holds a master's degree from the University of Arkansas and an undergraduate degree from the Catholic University of America.
The 5th Fleet and its parent organization, NAVCENT, operate in the Indian Ocean and on the waters of the Middle East, covering an overall area of around 2.5 million square miles. NAVCENT plans, directs and enables full-spectrum naval operations with allies and partners to ensure maritime stability and security in its area of operation.
Category: Defense and Intelligence
Tags: 5th Fleet appointment Defense and Intelligence DefenseScoop Department of Defense executive movement George Wikoff Joe Biden US Navy