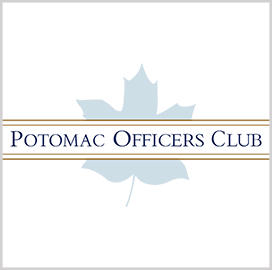 Data management
Five Execs Leading Data Management Practices in GovCon
Effective data management is critical to businesses considering that data is the foundation for making informed corporate decisions and actions.
With data management, the goal is to ensure the accuracy, availability and accessibility of data across an organization. The process involves protecting, controlling, delivering and enhancing the quality of data gathered from a variety of sources, including operational and transactional systems, scanners, sensors, smart devices and even social media.
Not only does it provide corporate executives and business managers with analytics that drive operational decision-making and strategic planning, data management also minimizes the potential errors and damages caused by bad data, improves organizational efficiency and protects companies from various data losses, thefts and breaches.
The Potomac Officers Club – a division of Executive Mosaic – presents five executives who are responsible for data management initiatives in successful public-sector institutions.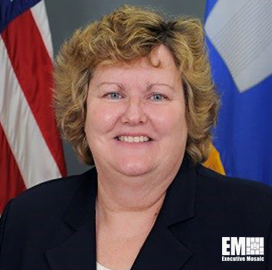 Eileen Vidrine, as the U.S. Air Force's chief data officer, leads the design and execution of strategies for data management, analytics and digital transformation to enhance the performance of the service's operations.
In a recent interview, Vidrine stressed the significance of using tools such as advanced data analytics, artificial intelligence and machine learning to assist the military branch on the battlefield.
She said the Department of Defense data strategy published in October emphasized the visible, accessible, understandable, linked, trusted, interoperable and secure framework to manage information.
The Air Force was the first to use VAULT-IS with its VAULT data network, which offers airmen cloud-based tools to work on data to advance readiness and performance, she added.
Vidrine started her government career more than 30 years ago as an enlisted member of the Army. She was commissioned in 1987 through the Army Officer Candidate School Program, serving as a transportation and acquisition officer for 10 years.
She pursued her civilian career as a senior faculty member at the Joint Military Intelligence College and spearheaded the institution's technology transformation he she took on the role of the first director for the Center for Educational Technologies.
Vidrine spent six years at the Office of the Director of National Intelligence holding various leadership positions. Her most recent role was chief of staff for the assistant director of national intelligence for human capital.
In 2012, she was appointed as the intelligence community enterprise architect assigned to the Office of the Under Secretary of Defense for Intelligence, Human Capital Management Office. Two years later, she became HCMO chief of staff.
Vidrine was nominated in 2016 by the DoD and chosen as a White House Leadership Fellow, assisting the Office of Management and Budget and the Office of Personnel Management.
She earned her bachelor's degree from Ithaca College and her master's degree in systems management from the University of Southern California.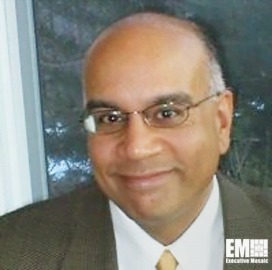 Named in September 2019 as the chief data officer at the Department of Veteran Affairs, Kshemendra Paul oversees data governance and analytics and business intelligence capabilities for the organization composed of more than 370K employees.
He is also responsible for the collection, evaluation and distribution of information on the VA and its programs.
Before joining the agency, Paul was the cloud action officer and deputy director for mission and strategy at the Department of Homeland Security. For almost four years, he led the enterprise-wide migration of the organization's $6.8B IT portfolio to cloud management platforms and the modernization of the remaining data centers.
During his tenure, he also took on the role of information sharing and services office deputy director for mission and strategy within the Office of the Chief Information Officer at the DHS.
Previously, Paul served for almost seven years as the program manager for the information sharing department at the Office of the Director of National Intelligence, responsible for promoting terrorism-related information dissemination.
He collaborated with federal, state, local, tribal and territorial partners, the commercial sector and international allies, on information sharing to advance national security.
From October 2007 to July 2010, Paul was the federal chief architect at the Executive Office of the President, directing the $80B federal IT budget and the technology policy development and implementation.
He started his federal service career in 2005, when he held the position of chief enterprise architect at the Department of Justice, overseeing the delivery of the National Information Exchange Model in public safety, law enforcement and homeland security sectors.
Earlier, he served in various organizations, taking on entrepreneurial, technology development and leadership roles, including vice president for engineering and product development at siteROCK, CEO and chief technology officer at Andelina Corporation and project manager and system engineer at Techno-Sciences.
Paul earned his bachelor's and master's degrees in electrical engineering from the University of Maryland.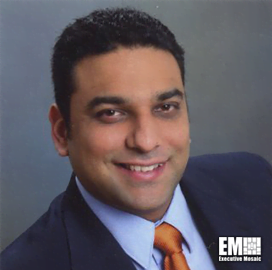 Shamlan Siddiqi, a Potomac Officers Club member, serves as NTT Data Services' chief technology officer for public sector, a role he has held since April 2017.
He leads the business unit's technology, advisory, innovation and strategy functions. His segment was responsible for various IT programs, including the smart cities public safety internet of things and cognitive pilot for Las Vegas, connected cars initiative for traffic management and Google Wallet for smart transit.
Prior to the role, Siddiqi was vice president for digital and cloud services for nearly three years, heading the organization's digital experience practice business unit responsible for the overall profit and loss performance and the development of technology services such as blockchain, artificial intelligence and IoT.
From December 2009 to January 2013, he took on the role of senior director for global architecture and application development practice, spearheading initiatives such as the Solutions Innovation Center, the Technical Research Lab and mentoring and architecture training progression programs.
Siddiqi began his career in the organization serving as a director for business process management and architecture and application development practice. For five years, he held various leadership roles of expanding responsibility, including lead solutions architect, mobile practice leader and solutions team director.
During his tenure, the Texas-based IT company announced plans to provide equipment and services to assist the educational sector moved to remote learning.
The products and services are meant to help colleges, universities and K-12 schools address the challenges of distance learning particularly during the COVID-19 pandemic.
In the first semester of 2020, the company delivered to the New York City Department of Education nearly 300K iPads for students and over 3.5K devices to teachers and provided almost 30K support calls on virtual learning assistance.
Before joining NTT Data in January 2005, Siddiqi served in various companies as a consultant, including Booz Allen Hamilton, CGI-AMS and American Management Systems.
Siddiqi earned his bachelor's degree in decision science and management information systems from George Mason University and a master's degree in management information systems from George Washington University.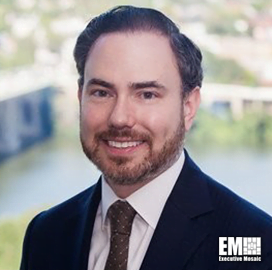 David Furman has been serving as principal at Deloitte since August 2020, running the company's health analytics solutions for federal government customers, including the Department of Health and Human Services.
He is in charge of the sales and delivery of programs in the areas of advanced analytics, cloud platforms, artificial intelligence and intelligent automation.
Furman's experience includes data quality and management, business intelligence and process management, data warehousing, robotic process automation, and predictive and text analytics.
Previously, he was a manager for five years, leading various projects for healthcare, defense, and national security clients and carrying out solutions in the technology planning and investment governance areas.
From September 2005 to August 2008, he served as a consultant for national security and financial services, helping customers with financial processes and developing deliverables as part of the Rational Unified Process software development lifecycle.
Furman began his career in the organization in the role of a project controller for over a year, designing and handling plans and budgets for major technology projects.
During his tenure, the company and Palmetto GBA secured contracts valued at $86.7M from the Centers for Medicare and Medicaid Services for site verification support services.
The task orders were awarded under the $2B Provider Enrollment and Oversight multiple-award, indefinite-delivery/indefinite-quantity contract, which calls for the contractors to offer enrollment and screening support to assist CMS to find and prevent fraud, abuse and waste in Medicare and Medicaid programs.
The organization is tasked to perform site verifications for providers and suppliers in the Western region while Palmetto will deliver services in the Eastern part.
Before joining Deloitte in July 2004, Furman was a financial analyst for close to two years at Raytheon, responsible for the data analysis and development of periodic reports for senior management.
Previously, he served as a financial intern at Fannie Mae, Merrill Lynch and Federal Home Loan Bank of Atlanta.
Furman graduated from Emory University with a bachelor's degree in economics.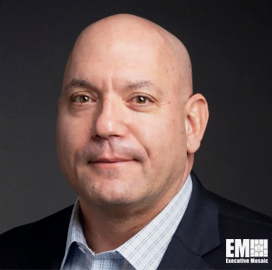 Vic Badami is the senior director at Akima Data Management, a company based in Herndon, Virginia, offering cybersecurity and technology services for the government sector.
He is in charge of client relationship management, service delivery, staffing and profit and loss performance. He also oversees the business and financial management areas related to defense programs, including the $13M contract for the Defense Health Agency's data management and warehouse support services.
Badami is currently the senior director for the defense programs at Tuvli, a Virginia-based firm focusing on data optimization, behavior analytics, cloud system protection, data tagging and network defense.
In the said role, he leads the staffing, coordination, implementation and financial management of the organization's defense programs, including the $21M contract from the U.S. Army Office of the Surgeon General Army Medical Department for business office IT support services.
In addition, Badami serves as the senior director for defense programs at Tuva, a subsidiary of Akima established in 2013 offering IT services such as networking, enterprise information systems and cybersecurity to the federal, civilian and commercial markets.
In his capacity, he manages the organization's defense initiatives, including the $5.5M contract from the Program Executive Office Enterprise Information Systems for operational and facilities support services and the $23M award from the Army Materiel Command for lead material integrator.
Previously, Badami spent six years at SAVA Workforce Solutions serving in various leadership roles. His most recent role was director for defense programs, in charge of the execution and coordination of contracts, including the Department of Defense Chief Information Officer $217.5M blanket purchase agreement.
Earlier, he worked as a lead associate at Booz Allen Hamilton, a deputy chief and a senior operations research analyst at the Chairman of the Joint Chiefs of Staff office and as an executive for planning in the Army.
Badami graduated from the United States Military Academy at West Point with a degree in management studies and received his master's degree in industrial engineering from New Mexico State University.
ABOUT POTOMAC OFFICERS CLUB
The Potomac Officers Club is owned and operated by Executive Mosaic. Since 2002, Executive Mosaic has been a leader in media and exclusive senior executive networking programs primarily targeted to the U.S. federal government contracting (GovCon) marketplace. In addition to connecting executives of consequence into a fabric of like minded communities, the company's growing cross-media platform serves as a leading source of news about the people, policies, trends and events shaping the nation's GovCon sector.
Category: Articles
Tags: data data management decision-making