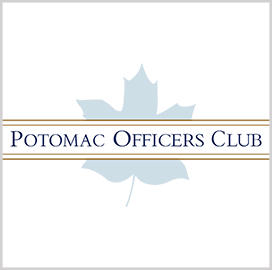 F-35 Lightning II
Five Executives in Military Aircraft GovCon
Unlike commercial aviation, the military aircraft sector continues to enjoy growth as governments worldwide focus on military modernization. The United States and its foreign military sales partners are pouring resources into the defense sector. Deloitte expects a good sum of that investment to drive advancements in military aircraft and spaceflight technologies.
As of today, conventional take-off and landing aircraft hold the largest share of all military aircraft segments as per Research and Markets. Most existing aircraft are CTOL-based, but advancing and emerging technologies – stealth and unmanned systems, among others – are steadily gaining a foothold in the market.
The Potomac Officers Club – a division of Executive Mosaic – features five executives leading the formidable private sector of U.S. military aircraft.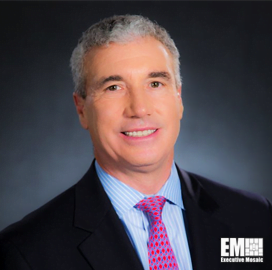 Jeffrey Knittel is the chairman and CEO of Airbus Americas, roles he has held since January 2018. Airbus is a multinational aerospace corporation and is the world's largest airline manufacturer.
As CEO, he is responsible for Airbus' commercial business in the Americas and for providing leadership for the company's helicopter, space and defense business units in North America.
He also serves as the chairman of Acubed, Airbus' Silicon Valley-based innovation center; a board member of Airbus Ventures, which invests in promising technologies worldwide; and a member of the board of directors of Airbus Canada.
Airbus Canada is a multibillion-dollar joint venture among Airbus, Bombardier Aerospace and the province of Quebec. It buys parts, assembles and markets the A220, a family of narrow-body, twin-engine, medium-range jet airlines originally designed by Bombardier.
Knittel, a 35-year veteran of aerospace and transportation and finance, previously served as the CEO of C2 Aviation Capital, which focused on acquiring, leasing and managing commercial aircraft.
Prior to C2 Aviation Capital, Knittel held various senior positions at CIT Group, most recently as president of the company's $21B transportation finance business unit.
The unit provided leasing and financing solutions for the aerospace, rail and maritime industries such as commercial airlines, business aircraft operators, railroads and shippers.
Knittel currently holds board positions at the National Air and Space Museum Metropoli, Metropolitan New York, National World War II Museum and the Atlantic Council.
He earned a bachelor's degree in aviation management from Embry-Riddle Aeronautical University and graduated from the advanced management program at the University of Pennsylvania's Wharton School of Business.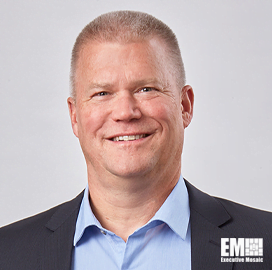 Dave Nieuwsma is the president of Collins Aerospace's avionics business unit, a role he has held since February.
He is responsible for advancing the company's aviation electronics and information management solutions for commercial and military customers globally.
Nieuwsma previously served as the president of Collins' interiors strategic business unit based in Winston-Salem, North Carolina, where he led a broad portfolio of aircraft interior solutions.
During his tenure in the interiors business, Nieuwsma served as the senior vice president of management information services at Rockwell Collins.
He was responsible for a broad range of offerings such as aviation network services and ground systems, flight support and communications services and information processing.
The IMS business unit was formed as a result of Rockwell Collins' acquisition of ARINC in December 2013.
Nieuwsma previously served as Rockwell Collins' vice president of government systems strategy and business development, responsible for leading the company's marketing and sales efforts.
Since he joined Rockwell Collins in 1991, he has held numerous leadership roles across the company's commercial and government systems business.
He was the director of product line management, senior director of Army and Navy integrated systems engineering, senior director of Air Force programs and senior director of tanker and transport solutions.
In May 2010, he was appointed to the role of vice president and general manager of mobility and rotary-wing solutions.
Nieuwsma began his professional career in 1986 in the Air Force as an acquisition project officer at the Air Force Systems Command's ballistic systems division.
He earned a master's degree in business administration from the University of Iowa, a bachelor's degree in computer science from Chapman University and a bachelor's degree in business administration and management from the U.S. Air Force Academy.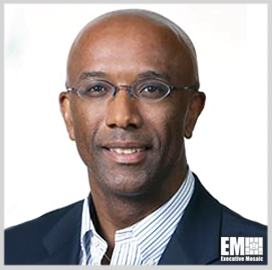 Tony Mathis serves as the president and CEO of GE Aviation's military systems business unit. He is responsible for the division supporting the Department of Defense and several international military buyers of aircraft, helicopters and marine engines.
Mathis has been with GE Aviation since 1997, holding roles of increasing responsibility including assignments as a Black Belt, airline support engineer; e-business leader; and Master Black Belt for customer support.
In 2001, he was promoted to the role of chief marketing officer for military marketing and later served as the GE Aviation's general manager for military customer support.
Mathis then became the vice president of the company's F414, F404, J85 and TF34 engine programs. He oversaw the programs' cross-functional leadership production, engineering, sales and marketing, advanced application development and customer support.
He most recently served as the senior account executive for GE Aviation engine and systems operations at Boeing's unit in Seattle.
In the said role, he led the integration of all of the company's engine and systems programs with Boeing. His duties included production, engineering, sales and marketing, advanced application development and field/customer support. He was named to his current role in November 2016.
Mathis served as a commissioned officer in the Air Force for nine years before he joined GE Aviation. He achieved the rank of captain, a role focused on flight test and propulsion project engineering.
He earned a bachelor's degree in mechanical engineering from Clemson University, a master's degree in mechanical engineering from California State University, Fresno, and a master's degree in business administration from Xavier University.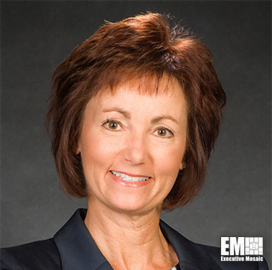 Shelley Lavender is the senior vice president for strike, surveillance and mobility at Boeing Defense, Space & Security, the Boeing division that provides military products and services to the global defense market.
Lavender oversees the execution and expansion of a portfolio of strike-fighter, surveillance and mobility systems including the T-7A Red Hawk, F/A-18E/F Super Hornet, EA-18G Growler, F-15 Eagle, AWACS, and the B-1 and B-52 bombers.
In addition, she heads the unit in charge of the modernization and modification of various Department of Defense and international aircraft programs, including multiple surveillance and reconnaissance, executive fleet and head-of-state aircraft.
Lavender is also responsible for BDS Program Management and the St. Louis-based 777X team that develops, makes and installs parts of the aircraft's latest composite wing in cooperation with Boeing Commercial Airplanes.
Before taking on the said role, she directed the former Boeing Military Aircraft unit within BDS, which had four groups: mobility, surveillance and engagement; global strike; autonomous systems and vertical lift. She also served as vice president and general manager for integrated logistics, a unit that specializes in after-delivery support and maintenance for several military systems.
In her previous career, Lavender held the position of vice president and general manager for global strike, where she spearheaded the deployment and growth of a portfolio of strike-fighter and attack helicopter platforms.
Her other leadership roles included serving as the vice president/chief engineer for BMA and as program manager for the F/A-18E/F Super Hornet, where she oversaw the entire aspects of program performance including development and production. She was also the director of tactical aircraft integrated product teams and the F/A-18 chief engineer.
Lavender started her aerospace engineering career in 1986 at Hughes Aircraft Company, where she was an engineer on the F-15 APG-70 radar program.
Two years later, she joined Boeing as an avionics engineer. Since then, Lavender has held various positions of increasing responsibility, including program manager for the T-38 avionics upgrade program and director for tactical aircraft mission systems in St. Louis.
Lavender earned her bachelor's degree in computer engineering from the University of Illinois and a master's degree in business administration from Washington University in St. Louis. She is a member of the MBA Advisory Board at the Washington University Olin Business School.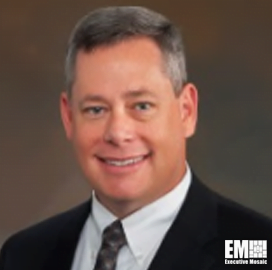 Gregory Ulmer serves as the vice president and general manager of Lockheed Martin's F-35 Lightning II program. The F-35 Lightning II is a family of stealth combat aircraft designed for air superiority and strike missions.
In his role, Ulmer is responsible for areas such as development, production, sustainment and modernization supporting three F-35 variants of three military services, eight partner nations and numerous military sales customers.
Ulmer boasts a diverse aviation background in commercial aviation; tactical and strategic airlift; intelligence, surveillance and reconnaissance; and fighter aircraft.
Before he assumed his current role in March 2018, Ulmer was the vice president of Lockheed's F-35 aircraft production business unit. He led all aspects of global F-35 production and delivery.
His responsibilities included program management, production operations, supply chain management, quality, affordability, tooling and manufacturing rate readiness and customer engagement.
He also held the role of vice president of operations for advanced development programs at Lockheed's skunkworks division in Palmdale, California.
As operations VP, Ulmer led 3K employees across multiple aeronautics sites and oversaw the F-22 Raptor modification line, U-2 Dragon Lady periodic depot maintenance, F-35 Lightning II sub-assembly work and ADP special programs.
Before he joined Lockheed in June 1995, Ulmer worked as a flight test engineer at McDonnell Douglas based out of Long Beach California. He supported the company's MD-11 and C-17 flight test programs.
He earned a bachelor's degree in aeronautical engineering from California Polytechnic State University in San Luis Obispo, California, and master's degrees in aerospace and business administration from the University of Tennessee.
Ulmer also holds an executive master's degree in business management from the University of Texas.
ABOUT POTOMAC OFFICERS CLUB
The Potomac Officers Club is owned and operated by Executive Mosaic. Since 2002, Executive Mosaic has been a leader in media and exclusive senior executive networking programs primarily targeted to the U.S. federal government contracting (GovCon) marketplace. In addition to connecting executives of consequence into a fabric of like minded communities, the company's growing cross-media platform serves as a leading source of news about the people, policies, trends and events shaping the nation's GovCon sector.
Category: Articles
Tags: Airbus Airbus Americas aviation Boeing conventional take-off and landing CTOL defense Deloitte emerging technology GE Aviation govcon government contracting Gregory Ulmer growth driver Jeffrey Knittel Lockheed Martin military aircraft military sales partner private sector Research and Markets Shelley Lavender space spaceflight stealth technologies Tony Mathis unmanned systems