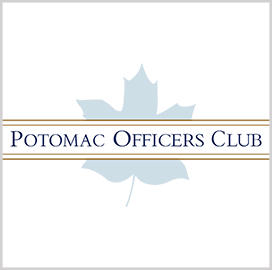 Top 5: Transportation Industry Executives
In the face of the coronavirus pandemic, the transportation sector has found itself in an unprecedented situation. Global aviation activity has crashed by 90 percent and car sales slumped by about the same amount in some countries, according to the International Transport Forum.
The transportation sector was forced to perform a freight-distribution balancing act between limiting the spread of the virus and keeping the economy alive. According to transportation geography scholar Jean-Paul Rodrigue, modern economic activities cannot survive without the continuity of critical supply chains such as food, fuel and electricity.
The Potomac Officers Club – a division of Executive Mosaic – features five leaders from private-sector and government organizations that help maintain the nation's transportation sector.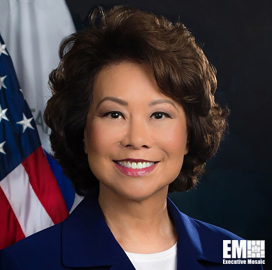 Elaine Chao has been serving as the secretary of transportation since Jan. 31, 2017, making her primarily responsible for the formulation of the national transportation policy and the implementation of international transportation agreements.
The Office of the Secretary is also concerned with assuring the fitness of U.S. airlines,  enforcing airline consumer protection regulations, preparing transportation legislation and issuing regulations to prevent alcohol and illegal drug misuse in transportation systems.
Chao also provides executive oversight to the department's offices for budget and financial management, civil rights, freedom of information act, general counsel, governmental affairs, research and technology and intelligence, security and emergency response, according to the department's official website.
Asked about her top three priorities, Chao said safety is of utmost importance, followed by the need to rebuild and refurbish the country's critical infrastructure. She also puts a premium on future preparedness by engaging with emerging technologies to address legitimate public concerns about safety, security, and privacy.
Chao gained extensive experience in the transportation sector after serving in the roles of deputy maritime administrator and deputy secretary of the Transportation Department, as well as chairman of the Federal Maritime Commission. Earlier in her career, she worked on transportation and trade issues at the White House.
Notably, Chao is a two-time cabinet member, having served as U.S. labor secretary from 2001 to January 2009.
Before leading the Department of Labor, Chao served as president and chief executive officer of United Way of America. During her tenure, she helped restore public trust and confidence in the organization after it suffered from a financial mismanagement scandal.
The secretary holds a master of business administration degree from the Harvard Business School and an economics degree from Mount Holyoke College. She also earned 37 honorary doctorate degrees for her extensive record of accomplishments and public service.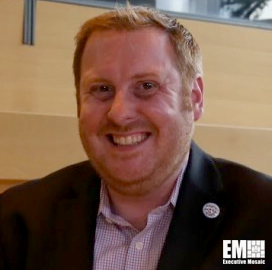 Daniel Morgan serves as the Department of Transportation's chief data officer and assistant chief information officer for data services.
He is responsible for improving data quality, data sharing and new data product development. As CDO, Morgan is also in charge of the department's data program and compliance, FedScoop reported.
The data he works with spans flight, aircraft and radar data collected by the Federal Aviation Administration and car, driver and crash data collected by the National Highway Traffic Administration.
According to a Nextgov report, Morgan began his DOT career by creating an 18-month plan based on his interviews with department stakeholders.
The plan revolves around three pillars: building a foundation of data policies, engaging with citizens on how they can use department data and enabling employees to better leverage data in-house.
"We're looking at how we can structure our enterprise architecture to support data management and data sharing and looking to build a sandbox to start experimenting with new data-management analysis tools," Morgan told Nextgov.
Before joining DOT in July 2014, he served as PhaseOne Consulting Group's associate director. He co-led the open government community practice in support of the DOT's Office of the CIO.
While in the said role, Morgan also worked with the Open Forum Foundation to author the book "The 20 Basics of Open Government."
Morgan held managerial and senior consultancy roles at SENSA Solutions, RGS Associates and Accenture, according to his LinkedIn profile.
He also worked in the Navy's Office of the Chief of Naval Operations for deputy CNO communication networks.
Morgan earned a bachelor's degree in mechanical engineering from the University of Illinois at Urbana-Champaign.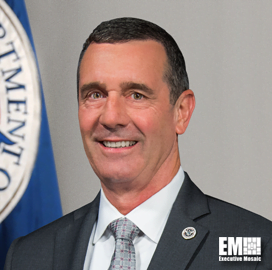 David Pekoske serves as the Transportation Security Administration's seventh administrator. He leads a workforce of about 60K employees and is responsible for security operations at nearly 450 U.S. airports.
Under Pekoske's leadership, the TSA also shares security responsibilities for highways, railroads, ports, mass transit systems and pipelines, the agency said.
Before he was confirmed into his role in August 2017, Pekoske served as a senior official at the Department of Homeland Security and performed the duties of the deputy secretary.
Pekoske spent five years as the group president of A-T Solutions, a defense and space company that is now part of PAE. He later served as PAE's vice president.
He served as the 26th vice commandant of the Coast Guard, as well as the service's chief operating officer and component acquisition executive.
According to the TSA, the Coast Guard recognized him as an expert in crisis management, strategic planning, innovation and port and maritime security.
Pekoske also served as an adjunct professor at the American University and as an adjunct instructor at the Naval Postgraduate School.
He spent the bulk of his government services career leading teams that supported government agencies in counterterrorism, security and intelligence efforts.
He earned a master's degree in business administration from the Massachusetts Institute of Technology, a master's degree in public administration from Columbia University New York and a bachelor's degree in ocean engineering from the U.S. Coast Guard Academy.
His awards and decorations include the Homeland Security Distinguished Service Medal, Coast Guard Distinguished Service Medal, Meritorious Service Medal, Coast Guard Commendation and Achievement Medals.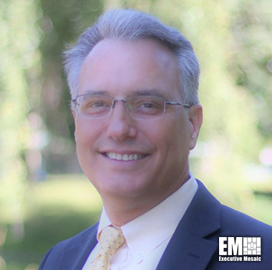 Douglas Helton is the current business development director of Noblis' federal civilian solutions segment, where he focuses on growing the unit's transportation systems portfolio.
Helton brings more than 30 years of experience into his new role, including expertise in business development, operations, contracting, program management, flight and air traffic operations, regulations, aircraft and air traffic technology, requirements development and unmanned aircraft operations.
He joined Noblis after leading his own company, Advanced Aviation Consulting, for over 16 years, according to his LinkedIn profile.
The company specializes in providing business development services, government liaison, legislative affairs, program management and technical writing services for government clients involved in aviation operations, air traffic and flow management, flight and air traffic procedures and frequency spectrum management.
Helton was also a three-year business development manager for UPS Aviation Technologies, where he was responsible for government contracts and market strategies for navigation, surveillance and data communication product development. He also managed contracts with the Federal Aviation Administration for automatic dependent surveillance-broadcast ground stations and aircraft avionics for Ohio River Valley and Capstone projects and the NASA small aircraft transportation system.
He started his career working for non-profit organization Aircraft Owners and Pilots Association. During his 16-year tenure at the group, he served as vice president of air traffic services and technology, director of air traffic operations and requirements and director of technical services.
A licensed commercial pilot, Helton completed his bachelor's degree in air commerce/flight technology from Florida Institute of Technology.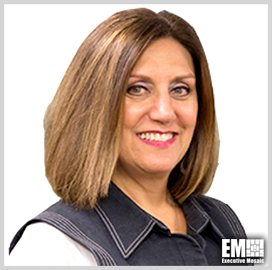 Rena Barta serves as Parsons' vice president of transportation infrastructure, responsible for leading the company's mobility solutions business development team in New York City.
She leverages over 25 years of experience in developing strategic alliances with organization leaders and clients, according to her LinkedIn profile.
Anne Darnall, Parsons' business development leader, said Barta brought into the company her expertise in public-sector municipal, state, transit, transportation and higher education markets.
Before she joined Parsons in April 2020, Barta served as regional director of client services at Dewberry, a civil engineering company based in Fairfax, Virginia.
Barta spent nine years of her career holding business development roles at Jacobs Engineering. The company credited her with increasing sales and winning contracts with new and existing clients.
She also served as Jacobs' principal and was responsible for managing the company's business in the northeast region marketing and proposal development and creative services department.
Prior to joining Jacobs in 2009, Barta served as an associate vice president at PBS&J, a firm that provides infrastructure planning, engineering, construction management, architecture and program management services.
Barta worked at the company for over eight years and is credited with leading a national tolls division of more than 20 consultants.
She earned a bachelor's degree in economics and finance from Touro College.
According to Parsons' profile of her, Barta is also an active member of several industry organizations, such as Professional Women in Construction, the American Council of Engineering Companies and the New York Building Congress.
ABOUT POTOMAC OFFICERS CLUB
The Potomac Officers Club is owned and operated by Executive Mosaic. Since 2002, Executive Mosaic has been a leader in media and exclusive senior executive networking programs primarily targeted to the U.S. federal government contracting (GovCon) marketplace. In addition to connecting executives of consequence into a fabric of like minded communities, the company's growing cross-media platform serves as a leading source of news about the people, policies, trends and events shaping the nation's GovCon sector.
Category: Articles
Tags: Dan Morgan David Pekoske Department of Transportation DOT Douglas Helton Elaine Chao govcon government contracting Noblis Parsons Rena Barta transportation TSA