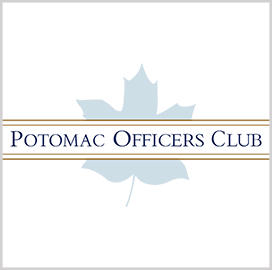 Chief information officer
Five Chief Information Officers in GovCon to Watch
The role of the chief information officer has changed since the title was coined in the 1980s. Companies have since transitioned from the simpler databases of past decades toward modern technologies like the cloud. The number of CIOs grew in line with the increasing involvement of information technology in business.
According to the findings of a 2022 survey by CIO .com, the role gained even more visibility in recent years as companies adjusted to the coronavirus pandemic. Of the 985 IT leaders who responded, 74 percent said they expect the changes to the CIO role to persist past the global crisis.
The Potomac Officers Club—a division of Executive Mosaic—features five CIOs making a difference in the government contracting sector.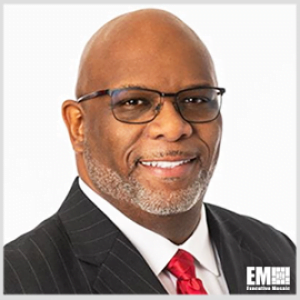 Anthony Jones is the vice president of digital technology and the chief information officer at Raytheon Intelligence & Space and is a Potomac Officers Club member. He is also a board of directors member at Cyberani Solutions, a joint venture between Raytheon Technologies and Aramco.
Jones, a veteran in the IT and intelligence industry, oversees digital solutions and opportunities exploration activities at RI&S. He also ensures that the Raytheon business unit meets the government's cyber requirements.
He has been with Raytheon since even before its merger with United Technologies Corp. in 2020. Jones was the senior director of IT infrastructure services at Raytheon's Global Business Services segment, Raytheon Intelligence & Space said.
As IT infrastructure services chief, he oversaw the global unified ORION network and voice network and was responsible for data center operations. He was also the IT business partner lead official at Raytheon's Intelligence, Information and Services business unit, a role that he concurrently handled while serving as IT infrastructure services senior director.
Jones joined Raytheon in 2000 and has since held various leadership positions, including those that involve leading cybersecurity professionals who protect the company's systems and networks from internal and external threats. Prior to joining Raytheon, he held various leadership roles at food company PepsiCo and multinational conglomerate Koch Industries.
He is a member of the Cisco Global Customer Advisory Board and was a board member of the Transglobal Secure Collaboration Program.
The RI&S executive holds a bachelor's degree in business administration and a bachelor's degree in computer science from Wichita State University.
Raytheon Intelligence & Space offers command and control, air dominance, communications, cybersecurity and modernization and mission support services. It is headquartered in Arlington, Virginia, and has offices in Australia and the United Kingdom.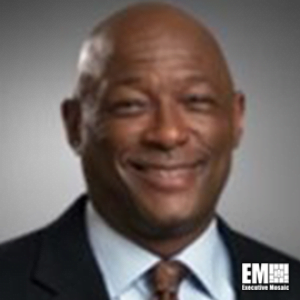 Theodore Freeman is the chief information officer at engineering company ENSCO, working out of Washington, D.C. He is a strategic thinking information technology executive who is experienced in turning around underperforming technical operations and "building agile organizations with an eye toward the future," according to his LinkedIn profile.
Freeman is known to create performance-driven, quality-focused work environments that align technology with business strategies. He works to identify process improvements and implement innovative, cost-effective solutions. He is able to balance complex priorities through collaborative IT governance processes while eliminating waste and overspending, his profile further revealed.
Freeman has been working at ENSCO, which provides engineering, science and advanced technology equipment for various industries, since 1995. He joined the company as director of information systems and steadily assumed roles of greater importance.
In his current role, Freeman oversees all activities related to ENSCO's IT infrastructure, tools and processes, establishing the strategic direction of information systems as they relate to business growth. In addition, he assumes the primary responsibility for the company's cybersecurity.
Freeman's only professional experience outside his current employer was working at Great Western Bank. He held several technology-related positions at the bank over his 12 years of service.
Freeman earned his bachelor's degree from the University of San Francisco. He later earned his master's degree from George Washington University.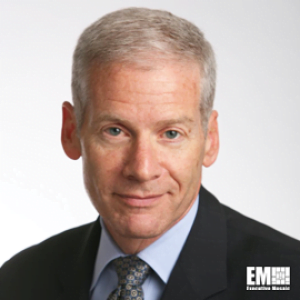 Jeffrey Zack is the chief information and data officer at Logistics Management Institute. He has been holding his current leadership role since December 2020.
As CIO, he leads LMI's information technology and data strategic planning, operations, governance, infrastructure, analytics and cybersecurity. He also oversees the nonprofit's internal digital transformation and is responsible for technical and digital innovation.
Zack was the director of LMI's enterprise operations service line before assuming his current role, according to his LinkedIn profile.
Before Zack started working at LMI, he was the chief operating officer of The Coleman Group, a woman-owned small business. In this position, he aligns internal and external operations, including marketing, business development, human resources and program delivery.
The other private industry leadership roles that Zack has handled include federal vice president of Curam Software, which was acquired by IBM in 2011, and VP of enterprise solutions at Northrop Grumman Information Systems.
He also handled several leadership positions within the federal government. He was chief of staff for the Assistant Commissioner for Management, director of human resource information systems and a personnel systems specialist at Customs and Border Protection.
He started his career with the Department of Veterans Affairs. He was a personnel specialist and medical technologist at the agency.
Zack holds a master's degree in marketing and finance from the University of Massachusetts Boston and a bachelor's degree in biochemistry from the University of Michigan.
LMI offers digital and analytic solutions, logistics support and management advisory services to defense, intelligence, homeland security and federal civilian agencies. It is headquartered in Tysons, Virginia, and has offices in Alabama, Illinois and Texas.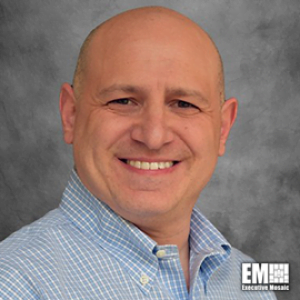 Stuart Kippelman is the chief information officer and commercial cybersecurity business leader at Parsons Corporation, working out of the Washington-Baltimore Metropolitan Area. He loves technology and its ability to continuously change the world in ways people could not have imagined only a short time ago, according to his LinkedIn profile.
Kippelman says he is "passionate about finding new and creative ways to use technology" for the benefit of the companies that he serves. He adds in his profile that because it is important to become a great leader and mentor, he strives to continuously learn things from those serving under him.
Kippelman joined Parsons in January 2019. In his current role, he is responsible for all aspects of the company's technology strategy and operations, including digital business transformation.
Outside his duties at Parsons, Kippelman serves as chairman of Workforce Opportunity Services' industry advisory board. This role sees him providing expertise in strategic planning, oversight and fundraising.
Kippelman also serves as a member of the board of advisers at internet publishing firm Momenti, where he advises management on scaling a new interactive multi-dimensional content platform.
Additionally, Kippelman serves as a mentor and lecturer at Columbia University in New York City.
Kippelman earned his bachelor's degree in business and information systems and later, his Master of Business Administration degree from the University of Phoenix.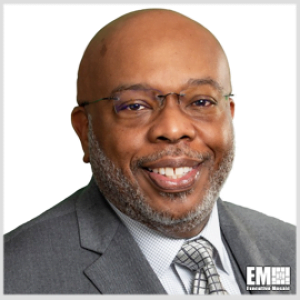 John Russell serves as vice president and chief information officer at aerospace and defense contractor Northrop Grumman.
In his roles, Russel leads digital transformation at the company to improve the everyday experience of its employees, according to his LinkedIn profile.
His specialties include infrastructure energy, solutions delivery, system integration, architecture and operations, he adds in his profile.
Prior to assuming the role, Russel served as a senior director leading Northrop's solution architecture, engineering, business applications development and engineering and manufacturing organizations.
Russel joined the company in September 2017 as a director, serving as infrastructure architecture and engineering lead.
From 2013 to 2017, he held various leadership positions at Leidos, including vice president, chief engineer and solution portfolio manager.
Russel also held leadership roles at the original Science Applications International Corporation before it split in 2013 into Leidos and the company that is now known as SAIC.
Russel joined Science Applications International Corporation in 2009 as chief technology officer for integrated tactical solutions operations, leading the unit's internal research and development efforts. He later on became assistant vice president and deputy division manager.
For over five years prior, Russel held staff-level engineering roles at Lockheed Martin, where he was responsible for the daily operations of the $800 million Requirements Management System.
He earned a master's degree in software administration from Central Michigan University and a bachelor's degree in electrical engineering and technology from Old Dominion University.
ABOUT POTOMAC OFFICERS CLUB
The Potomac Officers Club is owned and operated by Executive Mosaic. Since 2002, Executive Mosaic has been a leader in media and exclusive senior executive networking programs primarily targeted to the U.S. federal government contracting (GovCon) marketplace. In addition to connecting executives of consequence into a fabric of like minded communities, the company's growing cross-media platform serves as a leading source of news about the people, policies, trends and events shaping the nation's GovCon sector.
Category: Executive Profiles
Tags: Anthony Jones Chief Information Officer CIO.com Executive Profiles govcon government contracting Jeffrey Zack John Russell Stuart Kippelman Theodore Freeman