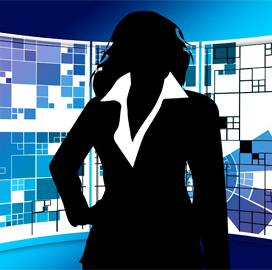 Government contracting
Five Government Contracting Executives to Watch
More than 70 percent of government contracting executives surveyed for the 2021 GAUGE Report had a positive outlook for the sector for 2022. Despite optimism in the industry, executives will still face a distinct set of both new and familiar challenges, according to Rich Wilkinson, director of product marketing at Unanet and a member of Executive Mosaic's GovCon Expert program.
In a January article, Wilkinson highlighted pressures on contracting professionals to contain costs, win in full and open competitions and keep tabs on the increasing importance of cyber.
The Potomac Officers Club—a division of Executive Mosaic—presents five government contracting executives to watch.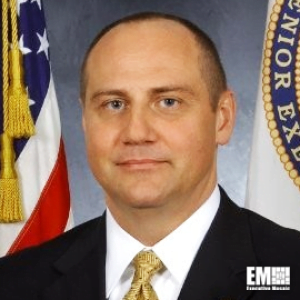 Kim Denver has been serving for nearly eight years as senior vice president of contracts, procurement and pricing at Leidos, a technology company headquartered in Reston, Virginia.
Leidos' core specialties are digital modernization, cyber operations, mission software systems, integrated systems and mission operations, the company says on a corporate brochure. On its website, the company adds that it is focused on serving clients in the civil, defense, health and intelligence markets.
Denver joined Leidos in April 2013 as corporate contracts director, according to his LinkedIn profile. He was responsible for executing a multibillion-dollar portfolio of federal, commercial and international contracts, ExecutiveBiz reported.
During Denver's tenure, Leidos secured a potential $82 million single-award indefinite-delivery/indefinite-quantity contract to support the Air Force's efforts to counter small unmanned aircraft systems.
The Defense Information Systems Agency also awarded the company the potential $11.5 billion Defense Enclave Services single-award contract for digital modernization services.
Prior to joining Leidos, Denver served for nearly two years as the deputy assistant secretary of the Army for procurement.
He previously served for three years as director of the U.S. Army Corps of Engineers' National Contracting Organization.
From 2003 to 2008, Denver was the principal assistant responsible for contracting and acquisitions for the Army's Program Executive Office Simulation, Training and Instrumentation.
Denver earned a Master of Business Administration degree from the University of Central Florida College of Business Administration and a bachelor's degree in business administration from the University of Texas at San Antonio.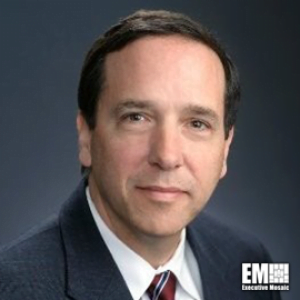 Robert Rabinek is the vice president of contracts at General Dynamics Information Technology, working out of Chantilly, Virginia. He has been managing various activities related to administration and compliance during his almost 40-year career as a federal procurement executive, according to his LinkedIn profile.
Rabinek was appointed to his current position at GDIT in March 2010. Before this promotion, he was serving as the director of the company's enterprise IT business. His earlier role saw him managing a large portfolio of IT programs for various customers in the intelligence community.
Rabinek's list of professional specializations includes contract, subcontract and government property administration as well as contract compliance and quality assurance. He is also an experienced export and import compliance executive.
Before joining his current employer, Rabinek held executive positions in procurement, finance and contract management at Lockheed Martin. He also served in a similar role at Raytheon Technologies earlier in his career.
Rabinek successfully completed the Lockheed Program Management Development Program, the aerospace and defense company's top leadership training course for promising young executives.
Rabinek earned his undergraduate degree from the University of Maryland and completed coursework with George Washington University's contracting program. He later earned his Master of Business Administration degree from Averett University.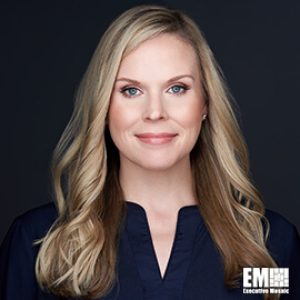 Heather Dallara is the vice president of contracts at government contractor Amentum and is a Potomac Officers Club member. She has extensive experience in leading contracting organizations and is known for her ability to develop and lead contracting teams.
Dallara oversees contracts that support federal agencies, including the departments of Homeland Security, State and Defense. She has been with the company since June 2020.
The industry veteran served various leadership roles at General Dynamics Information Technology before assuming her current leadership role, according to her LinkedIn profile.
At GDIT, she most recently served as VP of contracts for the company's defense division. She was also the VP of Department of Defense and foreign military sales contracts and was a senior director for contracts.
Dallara was with GDIT for 10 years.
She was also a contract manager at L3 Technologies for nearly four years. Prior to working at L3, she was a contracts administrator for Harris Corp.
L3 Technologies and Harris Corp. merged in 2019 to form L3Harris Technologies.
Dallara holds a master's degree in management from Marymount University and a bachelor's degree in communication studies from Virginia Tech.
Amentum offers test and training, aviation and autonomous solutions, environmental solutions and modernization and program management support services to government and commercial clients. It is headquartered in Germantown, Maryland, and has multiple offices within the U.S.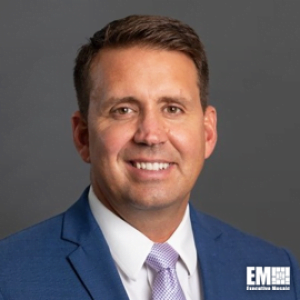 Kevin McCann is the vice president of contracts for multinational defense company BAE Systems, working out of King of Prussia, Pennsylvania. He has a wealth of experience in contracts, finance and business operations, subcontracts, scheduling, independent cost estimating and earned value management, according to his LinkedIn profile.
McCann's background also includes developing and implementing effective contract management systems across multiple segments, markets and products. He has broad experience in both the international and domestic defense markets, working in the development, production and integration of major systems, his profile reveals.
McCann joined BAE Systems in May 2021. In his current role, he is responsible for the overall direction, policy formulation and professional development functions as they relate to the company's operations worldwide.
Before joining his current employer, McCann served as the vice president of federal contracts at Parsons Corporation. During his over two years with the company, he was in charge of managing the firm's various accounts with the federal government.
Previously, McCann also held various executive positions related to finance and business operations at the engineering company Leidos, where he worked for almost three years.
Earlier in his career, McCann held senior managerial positions in contracts, technical services and F&BO at Lockheed Martin, where he was employed for over five years.
McCann holds a bachelor's degree in business administration with a concentration in finance from Widener University.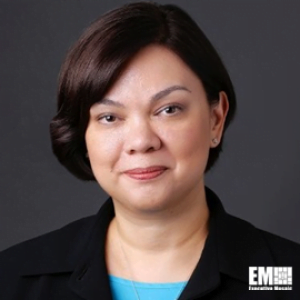 JoAnne Dukeshire is the vice president of contracts at ManTech International.
Dukeshire has over two decades of experience in government contracting and business advisory and support. She also led teams that perform finance, auditing and statistical evaluation for government organizations.
She has been with ManTech since August 2021, according to her LinkedIn profile.
The industry veteran was the VP of contracts and subcontracts at Perspecta's systems engineering sector before assuming her current position. She was also the VP for contracts, procurement and property at Vencore from 2011 to 2018.
Perspecta was acquired by Peraton in 2021.
Earlier in her career, Dukeshire was a contract negotiation senior manager at Lockheed Martin. In this role, she led teams that administer and manage contracts and proposals in support of the Intelligence Community. She worked at the aerospace company from 2004 to 2011.
She started her career as an auditor for the state of Arizona.
The ManTech VP holds a master's degree in political science from Arizona State University, a master's degree in international affairs from Ohio University and a bachelor's degree in political science from the University of Illinois Urbana-Champaign.
ManTech offers cyber solutions, mission and enterprise IT, data analytics and software systems development solutions to defense, intelligence and federal civilian clients. It is headquartered in Herndon, Virginia, and has multiple offices within the U.S.
ABOUT POTOMAC OFFICERS CLUB
The Potomac Officers Club is owned and operated by Executive Mosaic. Since 2002, Executive Mosaic has been a leader in media and exclusive senior executive networking programs primarily targeted to the U.S. federal government contracting (GovCon) marketplace. In addition to connecting executives of consequence into a fabric of like minded communities, the company's growing cross-media platform serves as a leading source of news about the people, policies, trends and events shaping the nation's GovCon sector.
Category: Executive Profiles
Tags: Executive Profiles govcon government contracting Heather Dallara JoAnne Dukeshire Kevin McCann Kim Denver Rich Wilkinson Unanet