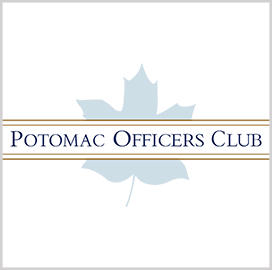 Homeland security
Five Homeland Security Executives in the GovCon Sector
The Department of Homeland Security was established in 2002 in response to the September 11 attacks, which revealed the need for a national effort to repel terrorists and other threats.
Since the department's inception, the federal government's homeland security mission has expanded in scope to include areas like cybersecurity.
High-profile cybersecurity attacks in 2021, including the Russia-linked hack of SolarWinds and ransomware attacks on Colonial Pipeline and JBS, revealed the debilitating impact that malicious cyber actors can have on critical infrastructure if left unchecked.
The Potomac Officers Club—a division of Executive Mosaic—features five government contracting executives in the business of homeland security.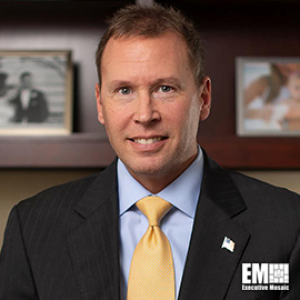 J. Brian Hall is the managing director of The Mitre Corporation's homeland security enterprise. He has been with the company since August 2018.
Hall leads Mitre's $55 million cybersecurity portfolio, which includes research and development projects with the Cybersecurity and Infrastructure Security Agency, the departments of State and Energy and private and public sector organizations. He works on data management and governance, federal network defense, threat detection and incident response, vulnerability management and critical infrastructure security, according to his LinkedIn profile.
He was a principal director, acting deputy assistant secretary of developmental test and evaluation and the acting director of the Test Resource Management Center at the Office of the Undersecretary for Defense, Research and Engineering before joining Mitre. In this capacity, he certified the military services' test budgets and approved the composition of test capabilities in the Department of Defense's major test ranges.
He also held multiple leadership roles within the DOD. He was a technical adviser at the Office of the Secretary of Defense and principal director of developmental test and evaluation at the Office of the Undersecretary of Defense for Acquisition, Logistics and Technology.
Hall also served with the Department of the Army from 1999 to 2011. He was the division chief of aviation, missiles and C4ISR at the Army Test and Evaluation Command and was a staff for the commanding general at the Army Materiel Command.
He holds a doctorate and master's degree in engineering reliability from the University of Maryland and a bachelor's degree in applied mathematics from Loyola University Maryland.
Mitre provides systems engineering, cybersecurity, acquisition support and advanced technology services. It is headquartered in McLean, Virginia, and Bedford, Massachusetts, and has multiple offices within and outside the U.S.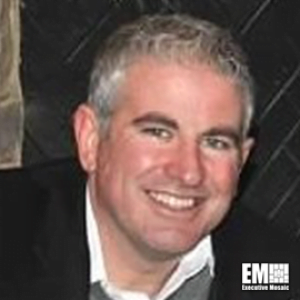 John Holland is the vice president of civilian and homeland security business development at CACI International, working out of the Washington-Baltimore Metropolitan Area. He is a dynamic, highly motivated and customer-orientated federal solutions sales executive skilled at penetrating new markets and implementing strategies, according to his LinkedIn profile.
Holland said that his ultimate goal is ensuring that customers are successful in achieving their critical priorities. His profile further reveals that he has a strong background for leading capture efforts that secure new or re-compete contracts.
Holland is now on his second round working at CACI after rejoining the firm in August 2017. He was serving as a senior business development executive before being promoted to vice president in July 2021. In his current role, he leads the company's business development team with its over $1 billion in portfolios focused on the civilian and homeland security markets.
Before returning to CACI, Holland worked as a senior sales executive at Unisys. In that role, he led business development for select clients, including the Department of the Treasury and the National Aeronautics and Space Administration.
Between 2013 and 2015, Holland worked as a sales executive at Hewlett Packard Enterprise. In that role, he served as the executive sales leader for the company's Federal Reserve System client.
Holland had previously worked as a director of business development at CACI before seeking opportunities elsewhere in the industry. He is credited for winning business from several federal agencies during his first time working at the company.
Holland earned his degree in marketing from the University of North Carolina Wilmington.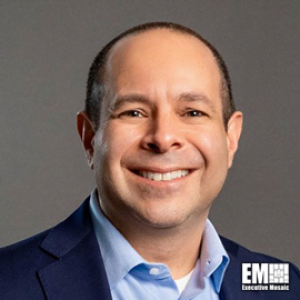 Thomas Bruno is the vice president and general manager of homeland security and telecommunications at General Dynamics Information Technology, working out of Washington, D.C. From concept to market-tested solutions, he helps government leaders explore the intersection of mission, technology, public policy and science, according to his LinkedIn profile.
Bruno leads large and highly complex projects across government agencies and commercial customers with a focus on homeland security missions and telecommunications. He believes that the "right balance of vision and thoughtful execution drives momentum, morale and results," he said in his profile.
Bruno joined GDIT in August 2021. In his current role, he is tasked with developing and implementing a targeted delivery and growth strategy, ensuring that the company exceeds the expectations of its customers, employees and business. His job sees him creating and maintaining strong relationships with new and current customers to ensure their satisfaction, he added.
Before joining GDIT, Bruno was the managing director of homeland security at Accenture, a job he held for six years. In that role, he led sales, capture and the delivery of large-scale technology programs focused on IT modernization, cloud migration, application development, mobility, advanced analytics and comprehensive data center operations. Additionally, he is credited for advancing Accenture's workplace culture, code of ethics, and inclusion and diversity goals.
Bruno earned his bachelor's degree in civil and environmental engineering from Cornell University. He later earned his master's degree in engineering management from the same institution.
David Brannon is the vice president of business development and strategy and homeland security solutions at Leidos, working out of Vienna, Virginia. He has spent the past 20 years leading and supporting winning domestic and international contract captures while developing growth strategies at all organizational levels, according to his LinkedIn profile.
Brannon is credited for creating Leidos' new strategy and support processes that he had successfully presented to the company's board of directors. He describes himself as "a high-energy, passionate, proven leader who thrives on shaping the future and leading change."
Brannon has been working at Leidos for almost six years. In his current role, he leads the development and execution of the firm's growth strategy, which has resulted in new contracts with the Department of Homeland Security and the Federal Bureau of Investigation, his profile further states.
Before joining his present organization, Brannon held several gradually ascending executive positions at Lockheed Martin, where he worked for over 25 years. His last position at the company was as acting vice president for strategic development, information systems and global solutions. In that role, he developed enterprise strategies to grow the company's $6 billion domestic and international government information technology and services business.
Brannon earned his bachelor's degree in computer science from Penn State University. He later earned his Master of Business Administration degree from the Purdue University Krannert School of Management.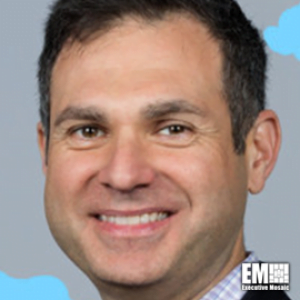 Gregg Hawrylko is the general manager of homeland security at technology company Peraton. He has been holding his leadership role since January 2011.
Hawrylko leads the company's $100 million information technology services portfolio for the Department of Homeland Security. He provides delivery oversight, growth targets achievement, strategic planning and customer service and satisfaction.
He also drives sales and consumption of the company's offerings, including cloud, DevSecOps, cybersecurity and data management and analytics products.
Some of the DHS organizations that Hawrylko works with are the Transportation Security Administration, Immigration and Customs Enforcement, the U.S. Secret Service and the Cybersecurity and Infrastructure Security Agency, according to Hawrylko's LinkedIn profile.
The industry veteran was the vice president of homeland security at IT company Unisys before joining Peraton. In this capacity, he led business capture efforts and provided technology procurement expertise for the DHS, the Department of Defense and other civilian agencies. Hawrylko also acted as a strategic adviser to the U.S. Citizenship and Immigration Service's Transformation Program.
He served at DHS components before joining Unisys. He was a senior application developer at the U.S. Secret Service from 1999 to 2000 and was the deputy chief information officer at TSA from 2002 to 2007.
The Peraton executive was a project manager and senior software engineer at America Online in between his stints at the Secret Service and TSA.
Hawrylko holds a Juris Doctor degree from George Mason University-Antonin Scalia Law School and a bachelor's degree from the University of Virginia.
Peraton offers cyber, digital, cloud, operations and engineering services to various clients, including those in the defense, homeland security and intelligence sectors. It is headquartered in Herndon, Virginia, and has multiple offices across the U.S.
ABOUT POTOMAC OFFICERS CLUB
The Potomac Officers Club is owned and operated by Executive Mosaic. Since 2002, Executive Mosaic has been a leader in media and exclusive senior executive networking programs primarily targeted to the U.S. federal government contracting (GovCon) marketplace. In addition to connecting executives of consequence into a fabric of like minded communities, the company's growing cross-media platform serves as a leading source of news about the people, policies, trends and events shaping the nation's GovCon sector.
Category: Executive Profiles
Tags: David Brannon Department of Homeland Security Executive Profiles govcon government contracting Gregg Hawrylko Homeland Security J. Brian Hall John Holland Thomas Bruno