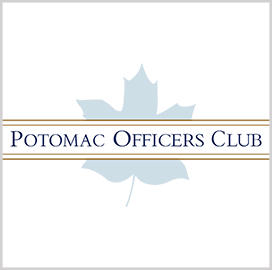 Technology leaders
Five Technology Executives in GovCon to Watch
Advancements in technology have always played a driving role in the business world. Today, pioneering enterprises and government agencies are reaping the benefits of new data-sharing technologies, artificial intelligence and cloud.
Even blockchain, a trendy technology that has captured headlines, is on its way to driving real productivity for businesses, according to Deloitte's Tech Trends 2022 report.
Technology executives are responsible for examining an organization's technical needs and for determining how technology can enhance products and services, according to Investopedia.
The Potomac Officers Club—a division of Executive Mosaic—features five technology executives in the government contracting sector.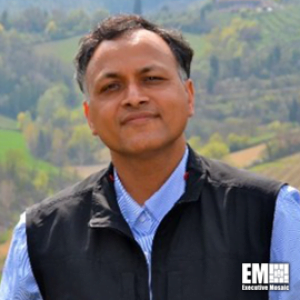 Srini Iyer is a senior vice president and corporate chief technology officer at ManTech International, working out of Herndon, Virginia. He is a seasoned technology executive focused on establishing and developing strategic alliances with vendors to develop specific capabilities around cloud migration, cybersecurity, data analytics, DevOps and software sustainment, according to his LinkedIn profile.
Iyer joined ManTech in June 2015. In his current role as SVP and CTO, he oversees efforts to capture business opportunities within the Army, Navy, Department of Homeland Security, Health and Department of State markets. In his additional role as chief technologist for the company's Mission Solutions and Services Group, he is in charge of "architecting and developing solutions in support of priority pursuits and recompetes."
Before joining his current employer, Iyer was a technical director at Northrop Grumman, a job he held for almost 13 years. During this time, he served as chief engineer for the company's Integrated Mission Systems Business Unit, providing both program oversight and review. He also worked with NG's sales force to identify and qualify opportunities to enable business growth. Additionally, Iyer served as the technical lead for the company's Cybersecurity Working Group and Cloud Computing Task Force, his biography further revealed.
Iyer earned his master's degree in computer engineering from the University of Texas at Austin.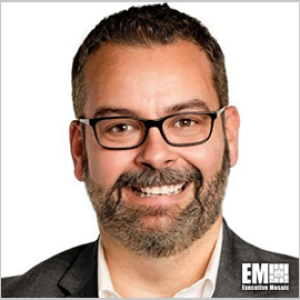 Erick Peters is the executive vice president and chief technology officer at Cognosante, working out of Woodstock, Maryland. He is a technology-focused professional with extensive senior leadership experience, and over 20 years devoted to developing enterprise solutions, solution architecture and information technology security, according to Cognosante's leadership profiles.
Peters has a measurable and proven track record spanning team development, strategic business alignment, company growth, new market penetration, and capabilities evolution through research and development. Specifically, his expertise is focused on health care solutions, data services, IT service management, cloud strategy and maximizing vendor partnerships, his biography further reveals.
Peters joined Cognosante in May 2014. Since then, he has been instrumental in ensuring that solutions developed for customers are "built upon a smart, integrated foundation of proven and emerging technologies."
Before joining his current employer, Peters was the CTO at LongView International Technology Solutions, a job he held for two and a half years. In that role, he is credited for the creation of tailored technical solutions and ensuring the delivery of these capabilities to solve customers' business needs.
Peters served in the Navy between 1996 and 2002. He served aboard the aircraft carrier USS Enterprise, where he was responsible for the safe generation and distribution of electrical power.
Peters earned his degree in nuclear engineering technology from Thomas Edison State University. He later earned a Master of Business Administration degree from the University of Maryland's Robert H. Smith School of Business.
Manish Parikh is chief technology officer and senior vice president of technology solutions at CACI International and is a Potomac Officers Club member. Armed with over 30 years of experience, he specializes in developing solutions that meet clients' needs.
As CACI's chief tech officer, he builds and develops solutions for emerging requirements and develops the company's technical workforce. He also defines and executes technology strategies, oversees the company's independent research and development program and establishes strategic partnerships with technology providers.
He has been with CACI since 2019, according to his LinkedIn profile.
The industry veteran worked at BAE Systems for nearly 6 years before assuming his current position at CACI. He was the chief technology officer at BAE's Intelligence & Security business unit, where he was responsible for developing solutions and creating market discrimination to support clients.
He was also the vice president of business development and strategy at BAE. In this position, he led the execution of new contracts and contract recompetes and was responsible for leading all aspects of business development.
The CACI executive worked at Lockheed Martin for over 14 years before joining BAE. Leadership roles that he held during his stint at Lockheed are deputy VP and director of operations, technical director and senior system engineer and project leader.
He started his career in 1990 as a senior manager of systems analysis software at telecommunications company Comsat.
He holds a master's degree in electrical engineering from the University of Maryland and a bachelor's degree in electronics and communication from Gujarat University.
CACI offers digital solutions, C4ISR, engineering services, enterprise IT and mission support services to defense and intelligence clients. It is headquartered in Reston, Virginia.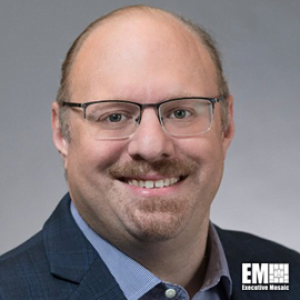 Steve Orrin is the chief technology officer and senior principal engineer at Intel Federal, a subsidiary of Intel Corporation, working out of Vienna, Virginia. He has extensive experience in defining and guiding information technology and cybersecurity vision, strategy and execution for major organizations, according to his LinkedIn profile.
Orrin has a proven history of leading the development and launch of groundbreaking applications and platforms. He is considered a subject matter expert, "capable of transforming business needs into technological solutions." He holds secret-level clearance, his profile further reveals.
Orrin joined Intel in 2005 as director of security architecture. In his initial role at the company, he was responsible for security platforms architecture, security strategy and product direction.
In 2013, Orris was appointed CTO in addition to being named senior PE at Intel Federal. In his current role, he leads technology, architecture and strategy engagements with the firm's government customers.
Before joining his current employer, Orrin was briefly the chief security officer at Sarvega, a provider of products that secure and scale extensible markup language-based Web services applications. The company was acquired by Intel in 2005, leading to Orrin's entry into the acquiring entity.
Earlier in his career, Orrin was CTO at Sanctum, a pioneer in Web application security testing and firewall software.
Orrin earned his biology degree from Kean University.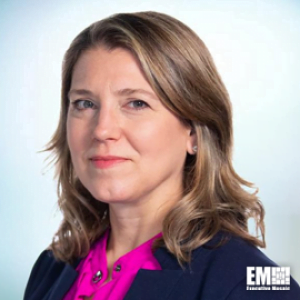 Sharon Hays is the chief technology officer at Logistics Management Institute. She performs her duties for the nonprofit organization through the LMI Research Institute.
Hays leads the nonprofit's independent research and development and creates strategies to use investments and capabilities into new program opportunities and services. She has been LMI's chief technology officer since October 2019.
She is also a senior fellow at LMI, according to her LinkedIn profile.
Hays held various leadership positions at General Dynamics Information Technology before assuming her positions at LMI. The industry veteran was an account manager and the lead official of GDIT's High-Performance Computing Center of Excellence from 2009 to 2019 and was the vice president of the Office of Science and Engineering at Computer Sciences Corp., which is now GDIT.
The LMI executive also has a decade of experience in public service. She was associate director and deputy director for science at the White House Office of Science and Technology Policy from 2002 to 2009 and was a staff director at the House Committee on Science's basic research subcommittee from 1999 to 2002.
Hays is a former chairwoman of the Committee on Science, Engineering and Public Policy at the American Association for the Advancement of Science. She also participated in the National Climate Assessment and Development Advisory Committee and the NASA Industry Forum.
She holds a doctorate degree in biochemistry from Stanford University and a bachelor's degree in molecular biology from the University of California-Berkeley.
LMI offers digital and analytic solutions, logistics and management advisory services to clients in the defense, intelligence, homeland security and health and civilian sectors. It is headquartered in Tysons, Virginia, and has offices in Alabama, Illinois and Texas.
ABOUT POTOMAC OFFICERS CLUB
The Potomac Officers Club is owned and operated by Executive Mosaic. Since 2002, Executive Mosaic has been a leader in media and exclusive senior executive networking programs primarily targeted to the U.S. federal government contracting (GovCon) marketplace. In addition to connecting executives of consequence into a fabric of like minded communities, the company's growing cross-media platform serves as a leading source of news about the people, policies, trends and events shaping the nation's GovCon sector.
Category: Executive Profiles
Tags: Deloitte Erick Peters Executive Profiles govcon government contracting Investopedia Manish Parikh Sharon Hays SteveOrrin technology executives