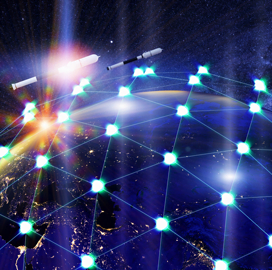 NDSA renaming
SDA Renames National Defense Space Architecture Satellite Constellation
The Space Development Agency has renamed the National Defense Space Architecture to the Proliferated Warfighter Space Architecture. Director Derek Tournear explained to Breaking Defense that the change is meant to more accurately describe the satellite constellation's purpose as a multimission network that rapidly delivers capabilities to soldiers.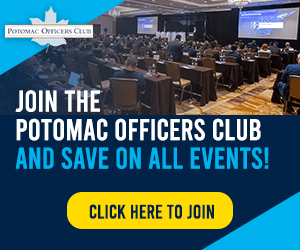 A past Potomac Officers Club speaker and 2021 Wash100 awardee, Tournear added that renaming the constellation would help avoid confusion regarding other current or in-development systems from the Department of Defense and the U.S. Space Force.
The PWSA is composed of seven layers of low-Earth orbit satellites and the ground systems supporting them, Breaking Defense reported.
Tournear noted that the Tranche 1 launches for the PWSA's Transport and Tracking Layers would proceed on schedule despite delays to Tranche 0. A power supply issue with eight York Space Systems satellites caused the deployment of the first Tranche 0 batch to be moved from December 2022 to March 2023, while the second batch was moved from March to June.
According to Tournear, SDA plans to conduct 10 launches of Tranche 1 spacecraft on a roughly once-a-month basis from September 2024 onwards. Tranche 1 is expected to comprise 128 satellites in the Transport Layer, 28 in the Tracking Layer and 18 for a payload testing system.
York Space recently secured a prototype agreement with a $200 million ceiling from SDA to develop 12 LEO spacecraft for the Tranche 1 Demonstration and Experimentation System. The satellites are intended to test tactical communications and integrated broadcast service capabilities.
Category: Speaker News
Tags: Breaking Defense Derek Tournear National Defense Space Architecture Proliferated Warfighter Space Architecture Space Development Agency Speaker News