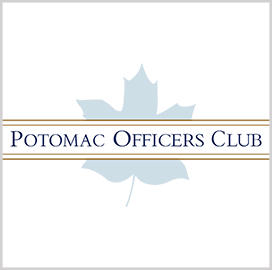 Actionable intelligence
Five Market Research Executives in GovCon to Watch
"Without data, you're just a person with an opinion," said William Edwards Deming, a renowned 20th-century scholar and champion of the quality movement.
Market research comes in different forms—be it internal testing or external surveys—but is generally aimed at informing functions such as advertising, product segmentation and research and development.
There are companies dedicated to providing market research services and actionable intelligence products to help other companies break into their target market. The Soter Group, for instance, provides research services to companies seeking work in the federal government security sector.
The Potomac Officers Club—a division of Executive Mosaic—features five market research executives in the government contracting sector.
Peter Doran is the senior director of market research at ICF International. He has been with the company since 2004.
Doran is in charge of the Corporate Growth Market Research and Analysis Group at ICF. The organization offers consulting services at all levels of government and supports ICF's business development efforts in the U.S. and Europe.
Doran also leads a team of analysts in the U.K. and the U.S. who deliver executive-level market and competitive analysis in various fields, including defense, health, education and information technology, according to his LinkedIn profile.
The industry veteran supports account and strategic planning processes and business capture opportunities, conducts research and development tasks on new markets and trends and manages research workflows and budget.
He started his professional career in 1999 as an account manager at government market intelligence provider FedSources, which was acquired by Deltek in 2011. At FedSources, he oversaw the accounts of major companies in the public sector IT marketplace. Doran also trained clients in getting the most out of FSI's online market intelligence databases and was involved in the design and enhancements of FSI's offerings.
Doran holds a bachelor's degree in marketing from the University of Connecticut School of Business.
ICF is a Fairfax, Virginia-based company that offers analytics, cybersecurity, digital transformation, IT modernization, human capital and research services. It serves a broad range of clients, including government, aviation, education and health care organizations.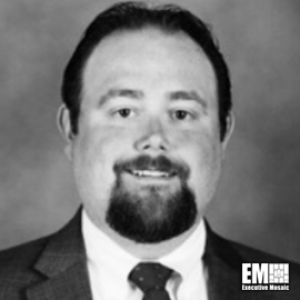 Steve Plaugher is the associate principal of competitive intelligence and market research at consulting company Guidehouse.
At Guidehouse, Plaugher leads a team that performs market research and competitive intelligence. He also leads competitive intelligence and market research analysis for corporate priority programs and government contracts. Other responsibilities include account planning leadership for business development account teams and assessment of the competitive landscape and market trends. He has been with Guidehouse since November 2019, according to his LinkedIn profile.
Plaugher was a senior market research analyst at Dovel Technologies before joining Guidehouse. During his time at Dovel, he led competitive intelligence and market research analysis for government contracts. He also performed roles similar to those he is doing in his current leadership role. Dovel was acquired by Guidehouse in 2021.
Plaugher started his professional career in 2006 and has held various leadership positions since. He was a senior market analyst at Systems Made Simple and was a competitive intelligence and market assessment senior analyst at defense contractor Leidos. The industry veteran was also the executive vice president of market research and product development at G2Xchange, LLC.
The Guidehouse executive holds a bachelor's degree in history and theater from Radford University. He is also a member of Strategic and Competitive Intelligence Professionals, a nonprofit organization that develops best practices and other resources for the CI community.
Guidehouse offers cybersecurity, financial support, portfolio management and technology solutions services to defense, health, national security and financial institutions. It has multiple offices across the U.S. and in Asia, Europe and the Middle East.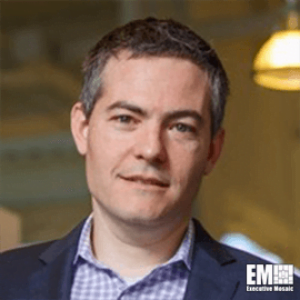 Tim Herbert is the executive vice president of research and market intelligence at the Computing Technology Industry Association, working out of Washington, D.C. He has 20 years of research and analysis experience, and "led hundreds of research studies, crunched a lot of numbers, written a lot of research reports and have given a lot of presentations," according to his LinkedIn profile.
Herbert describes himself as a "data junky" who works to connect the dots and make sense of the ever-changing technology landscape. He said that in the course of his career, he has employed just about every quantitative and qualitative research and data analysis technique to figure out what drives technology adoption.
Herbert is currently focused on analyzing trends associated with cloud computing, mobility, big data, collaboration technologies, the IT channel and workforce issues. He is also seeking to understand the application and impact of technology on industry sectors such as health care, retail and government.
Herbert regularly writes articles for industry publications, present at industry conferences and conduct press interviews. By his own account, he has been cited in numerous media outlets, such as the New York Times, USA Today, CNN Money, Pittsburgh Post Gazette, Los Angeles Times, Chicago Tribune, the Wall Street Journal, Information Week, Computer World, Wired Magazine, National Journal and many others.
Herbert earned his degree in economics from John Carroll University. He later earned his MBA from John Mason University's School of Business.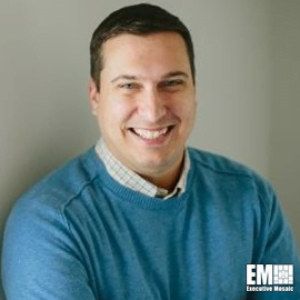 Jared Shellaway serves as assistant vice president for research services at Market Connections, a provider of market research and data analytics services.
Market Connections specializes in delivering actionable intelligence and recommendations related to information technology, telecommunications, health care and education, according to its website.
Shellaway has more than 20 years of market research experience and has helped clients develop action plans, design analytics plans and craft presentations for senior management, Market Connections said.
He has also designed and executed client feedback programs for Fortune 100 technology and financial services companies.
Market Connections added that Shellaway has experience in brand tracking, concept testing, message and logo testing and conducting international tracking studies in the consumer technology space.
He previously served as Market Connections' senior director for research services, according to his LinkedIn profile.
The said role was focused on executing both qualitative and quantitative research initiatives, as well as developing actionable insights designed to drive clients' decisions.
Prior to joining Market Connections in February 2018, Shellaway was a research director at Marketing & Research Resources, where he conducted qualitative consumer research for clients in the food manufacturing, consumer electronics and publishing sectors.
Shellaway earned a Bachelor of Science in Business Administration from Fordham University in New York.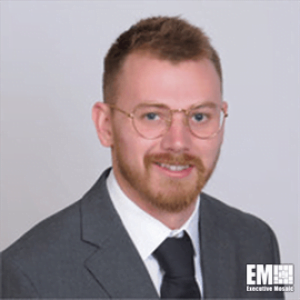 Ethan Gordon is a market research manager at PeopleScout, working out of Herndon, Virginia. He is a market research professional with a background in economics and statistics, as well as experience with big data analytics and predictive modeling, according to his LinkedIn profile.
Gordon points out that the most fun he has ever had writing a paper was when he wrote about the different methodological choices made in the history of statistics.
Gordon has been with PeopleScout, a provider of talent acquisitions solutions, for only five months. In his current role, he uses Python to "scrape, wrangle, and analyze data" that helps provide insights on competitors and prospects. He also conducts research projects for specific accounts, which may include labor market analyses and forecasting.
Before joining his current employer, Gordon worked as a market research analyst at Superlative Technologies. During his eight months with the company, he was tasked with analyzing competitor behavior and government spending behavior.
Before formally joining the country's labor force, Gordon served as an intern at Vu Law, a Maryland-based law firm. He also held several assistant teaching positions at various universities.
Gordon earned his degree in Economics from the University of North Carolina at Greensboro. He later earned his master's degree in Applied Economics from the same institution.
ABOUT POTOMAC OFFICERS CLUB
The Potomac Officers Club is owned and operated by Executive Mosaic. Since 2002, Executive Mosaic has been a leader in media and exclusive senior executive networking programs primarily targeted to the U.S. federal government contracting (GovCon) marketplace. In addition to connecting executives of consequence into a fabric of like minded communities, the company's growing cross-media platform serves as a leading source of news about the people, policies, trends and events shaping the nation's GovCon sector.
Category: Articles
Tags: Edwards Deming Ethan Gordon Executive Profiles govcon government contracting Jared Shellaway market reserach Peter Doran Steve Plaugher Tim Herbert