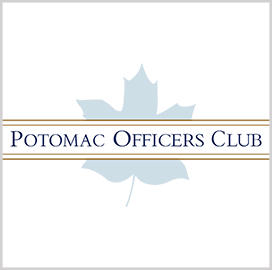 Government relations
Five GovCon Execs Guiding Government Relations Efforts
The role of government and regulatory intervention in business is significant. It can account for up to 50 percent of a company's earnings depending on the industry, according to the Association of Accredited Policy Advocates to the European Union.
Government affairs professionals are responsible for designing and executing strategies for a wide range of non-market forces, including laws, regulations, activist movements, demographic shifts and standardization.
The prevailing belief is that the business world and the government have an adversarial relationship, as per Saylor Academy. Regardless, it is in the best interest of businesses to stay informed about public policies and to try to influence them because of their significant impact on markets.
The Potomac Officers Club – a division of Executive Mosaic – features five government affairs leaders in the government contracting sector.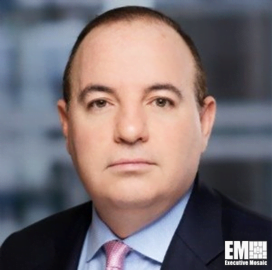 Kevin Richards, vice president and head of U.S. government relations at SAP, serves as the company's chief public policy liaison to the government and regulatory bodies, including Congress and the White House.
He has over 22 years of experience in Senate legislation, corporate lobbying, policy advocacy and trade association management.
In his role, Richards manages SAP's government relations programmatic budget, oversees trade association memberships and leads lobbyist teams of policy professionals accountable for pushing legislation favorable to the company's business.
Richards previously served as the director of government relations before he took on his current role in April 2014. As director, he oversaw lobbying activities in the Americas and communicated SAP's public policy positions to lawmakers and other government officials.
Before joining SAP in August 2013, Richards was TechAmerica's senior vice president of federal government affairs. He represented major corporations in the information and communication technologies sector before Congress and the White House.
He was TechAmerica's chief lobbyist and legislative strategist, advocating for the legislative and regulatory interests of the technology industry.
Richards spent five years in managerial roles at computer software company Symantec. As senior manager of U.S. federal government relations, he served as the primary in-house lobbyist on Capitol Hill and managed the company's federal relations program, budget, trade groups and contract lobbyists.
He spent 13 years working for former Sen. Edward Kennedy. Richard started out as a staff assistant before moving to the role of deputy to the chief of staff.
In March 1998, he became Kennedy's legislative assistant and economic policy adviser, responsible for effectively managing his economic public policy portfolio.
Richards earned a bachelor's degree in political science and government from the Catholic University of America.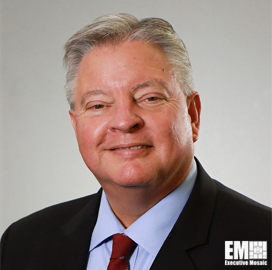 As Dynetics' senior vice president for business operations and government relations, Ronnie Chronister is in charge of the daily strategic oversight of the company's contracting, facilities, security and personnel departments.
Before taking on the role in April 2020, he was a senior vice president for contracts for almost three years starting July 2017. He also served as a director for army and missile defense programs beginning November 2014.
During his six-year stint, the organization secured a potential $130M contract to create a 100-kilowatt-class laser weapons system for the U.S. Army. The program for the High Energy Laser Tactical Vehicle Demonstrator is in partnership with Lockheed Martin, Rolls-Royce and MZA Associates.
As the main contractor, the company will be responsible for the final system assembly, integration and test efforts while the rest will provide the weapon subsystem, laser module and operator interfaces, and power and thermal management platform.
In June 2020, the Alabama-based IT organization received a 10-year, $356M contract to build a suite of foreign radar simulators for the Air Force and the Department of Defense's enterprise-wide test initiatives.
The company is tasked to construct the Laboratory Intelligence Validated Emulator products for replication of threat radars and assessment of weapon-jamming functions in a laboratory setting.
Before joining Dynetics, Chronister spent more than 30 years in the Army, serving in a number of senior-level roles. The positions included deputy to the commander at the Army Space and Missile Defense Command, deputy to the commanding general at the Army Aviation and Missile Command and executive director at AMCOM's Integrated Materiel Management Center.
He received awards for his military leadership abilities, including the Presidential Distinguished Rank Award, Decoration for Exceptional Civilian Service (2012, 2014), Secretary of the Army Diversity and Leadership Award and Secretary of the Army Small Business Award.
Chronister earned his bachelor's degree in civil engineering from the University of Alabama and a master's degree in program management from the Naval Postgraduate School.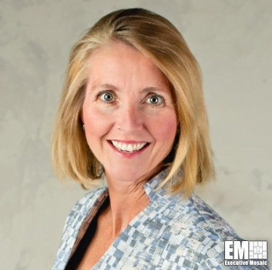 Mara Motherway is Booz Allen Hamilton's vice president and head of government relations, a role she has held since June 2017.
She brings into the position more than two decades of experience in intelligence, acquisition, congressional affairs, business development and organizational design. She leads the unit that maintains the company's relationships with customers in the federal market.
Prior to the role, Motherway served for one year as a business development executive for the defense and military intelligence business.
During her four-year tenure, the organization landed a spot on the U.S. Air Force's $950M indefinite-delivery/indefinite-quantity contract to help develop the Advanced Battle Management System to enhance decision-making across all-domain command and control.
The deal indicates that the company will support the agency's digital transformation using open systems design, modern software, artificial intelligence and machine learning applications for deployment throughout various platforms and domains.
In June 2020, the Virginia-based defense contractor received a five-year $800M contract from the Department of Defense to provide AI services for the Joint AI Center.
The agreement stipulates that the organization is tasked to deliver the new technology and other products to JAIC's Joint Warfighting National Mission Initiative to enhance operational performance.
Before joining Booz Allen in 2016, Motherway was a director for special projects and strategic capture at BAE Systems from 2013 to 2015. For two years, she headed the development of strategies for ISR solutions business and R&D investment on technology, including maritime electronics, mission computers, electro-optical and signals intelligence sensors.
Earlier in her career, she was a public servant for about 20 years. Her roles included deploying to the Middle East to support combat operations, running the Pentagon Division of the Joint Intelligence Task Force for Counterterrorism, leading the Navy's intelligence operations and overseeing legislative affairs for the Defense Intelligence Agency.
Motherway graduated from the U.S. Naval Academy with a bachelor's degree in political science. She earned her master's degrees in public administration from Harvard University and national resource strategy from National Defense University.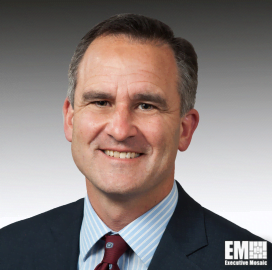 Frank Ruggiero has served as BAE Systems' senior vice president for government relations since January 2013, overseeing the legislative and public sector affairs.
Prior to the role, he was the vice president for international government relations from June 2012 to February 2013. He was responsible for assisting the organization's foreign military and direct commercial sales with the U.S. government and foreign embassies.
During his tenure, the company received a potential, five-year $85M contract to maintain and modernize the Air Force Research Laboratory's cross-domain solutions for the safe transfer of critical information between government networks. The service will allow the exchange of data, such as streaming video, images and audio, to advance the lab's operations.
The U.K.-based defense contractor will offer R&D and assessment of the latest technologies, including the integration of artificial intelligence and machine learning.
In October 2020, the company landed an agreement to build Bofors 40 Mk4 and Bofors 57 Mk3 naval guns for the Ministry of Defence's Type 31 general purpose frigate program. The organization will provide the Royal Navy with new all-purpose gun systems for the service's fleet of five ships.
Prior to joining BAE Systems in 2012, Ruggiero was a public official, serving as a senior deputy special representative for Afghanistan and Pakistan for two years. He had also held the position of senior civilian representative for southern Afghanistan, leading the civilian efforts along with the entry of American military forces into the country.
Previously, he was the acting assistant secretary of state for political-military affairs from January 2009 to June 2009 and the deputy assistant secretary of state for Defense Trade and Regional Security from 2006 to 2008.
Ruggiero earned his bachelor's degree in political science from Ohio State University and his master's degree in international affairs from American University. He is also a doctoral candidate in U.S. foreign policy at the University of Virginia.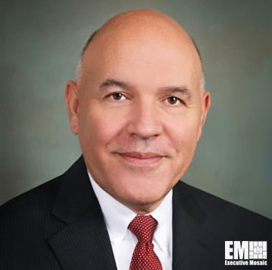 Robert Rangel serves as Lockheed Martin's senior vice president of government affairs. He is responsible for directing Lockheed's liaison with Congress, leading marketing activities with the Department of Defense and managing customer relationships with smaller jurisdictions.
According to Lockheed, its government affairs program manages all U.S. government customer relationships and develops policy, regulatory and legislative strategies with Congress for all of the company's programs, products and services.
Before he took on his current role in January 2015, Rangel served as Lockheed's VP of programs and global security policy.
He worked alongside mission area leaders to coordinate overall corporate strategy to keep programs sold and to capture new business for major programs and policies.
Rangel also provided advice and guidance on U.S. foreign policy and national security priorities in support of Lockheed's business areas. His advisory work covered the impact of government policies and priorities on the company's international pursuits.
He also managed Lockheed's strategic relationships with key domestic and international think tanks.
Prior to joining Lockheed in September 2011, Rangel was the special assistant to the secretary of defense and deputy secretary of defense from June 2005 to June 2011.
Rangel advised the DoD secretary and helped execute matters related to the department's operations, defense policy, strategy, budget, programs, personnel and organizational issues.
He later chaired the Secretary of Defense Efficiencies Task Force, which developed and implemented recommendations to cut $50B in overhead and duplicative programs.
For 18 years before his DoD role, Rangel served on the staff of the House Armed Services Committee in various positions. He was appointed staff director in March 2000 and served three different committee chairmen.
He helped formulate and enact annual national defense authorization legislation and helped direct all committee oversight and legislative programs.
Rangel earned a bachelor's degree in political science from the University of Kentucky.
ABOUT POTOMAC OFFICERS CLUB
The Potomac Officers Club is owned and operated by Executive Mosaic. Since 2002, Executive Mosaic has been a leader in media and exclusive senior executive networking programs primarily targeted to the U.S. federal government contracting (GovCon) marketplace. In addition to connecting executives of consequence into a fabric of like minded communities, the company's growing cross-media platform serves as a leading source of news about the people, policies, trends and events shaping the nation's GovCon sector.
Category: Articles
Tags: AALEP BAE Systems Booz Allen Hamilton Dynetics Frank Ruggiero govcon government affairs government contracting Kevin Richards Lockheed Martin Mara Motherway public policy regulation Robert Rangel Ronnie Chronister SAP Saylor Academy