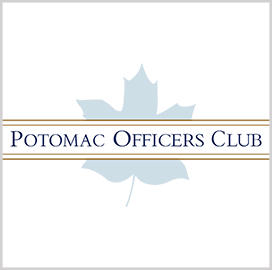 Five GovCon General Counsels to Watch
General counsel and chief legal officers are taking on more responsible roles in weaving companies through business risks. According to a 2020 survey by Exterro, legal leaders have become critical for companies' survival in an increasingly complex compliance environment.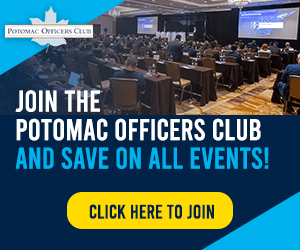 Corporate legal practitioners need to cope with the evolution of technologies and ongoing innovations within company departments. Despite rising investments in legal technologies, corporate attorneys are fighting an uphill battle to understand and fully leverage such tools, Law .com reported.
The Potomac Officers Club – a division of Executive Mosaic – presents five legal and compliance leaders from some of the world's premier government contracting companies.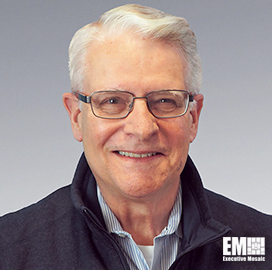 Dennis Burnett serves as HawkEye 360's general counsel and executive vice president, leveraging decades of experience advising space and technology companies in transactional, regulatory and national security matters, the company said.
When Burnett joined Hawkeye 360 in March, CEO John Serafini hailed him as an expert in forming strategies for complex technologies and space-based solutions.
"His insight will prove invaluable as HawkEye 360 continues to break new ground providing commercial RF signal data and data analytics from space," Serafini said.
Before joining Hawkeye 360, Burnett served as a consulting principal at LMI Advisors. He provided legal advice related to the implementation, operation and licensing of communication systems, commercial space operations and related services.
Burnett also helped LMI Advisors counsel clients on domestic and international matters related to export control, transactions and other business implementation issues.
He spent seven years at Dennis J. Burnett LLC, a law firm that advised on national security and export compliance.
Burnett currently serves as a director and treasurer at the International Institute of Space Law and as an adjunct professor at the University of Nebraska College of Law.
His other former roles include chief counsel for government and regulatory affairs at Kymeta and VP of trade policy and export control at EADS North America.
From 1990 to 1995, he was an attorney at Haight Gardner Poor & Havens, advising domestic and international clients on all aspects of commercial space business.
Burnett earned a bachelor's degree in political science from Nebraska Wesleyan University. He also holds a Juris Doctor degree from the University of Nebraska College of Law and a master's degree in law from Georgetown University Law Center.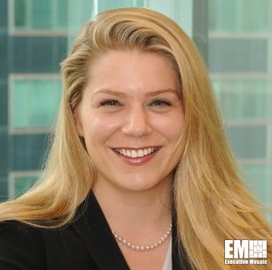 Jessica Garascia serves as the legal counsel, vice president and secretary of AAR, a major provider of aviation services to airlines and governments.
She is responsible for overseeing matters related to litigation, compliance, corporate governance and New York Stock Exchange compliance, AAR said.
AAR CEO and President John Holmes said Garascia brought a "fresh perspective and energy" to the company's legal and management teams when she joined AAR in February.
Before she was appointed to her current roles, Garascia worked as USG's deputy general counsel. She oversaw the company's legal affairs for treasury and finance matters.
Her role also entailed leading a team of attorneys and support staff responsible for mergers and acquisitions, financing activities and compliance.
Garascia spent four years as USG's assistant general counsel and assistant secretary, roles in which she managed a team of two attorneys and a paralegal.
She supported the board of directors, managed securities law compliance and filings, oversaw mergers and acquisitions, counseled on corporate and governance matters and supported the company's finance group.
Garascia spent over two years at the Museum of Science and Industry, Chicago, where she worked as associate general counsel and as manager of legal affairs and business operations.
In June 2001, Garascia began her professional career as a research assistant at KLD Research & Analytics.
She left the company after one year to work as an attorney at Jenner & Block, a law practice company based in Chicago, Illinois.
Garascia earned a bachelor's degree in politics from Oberlin College and a Juris Doctorate from Indiana University's Maurer School of Law.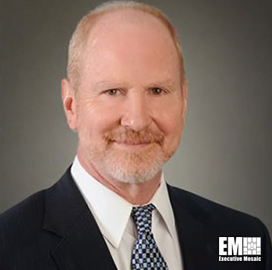 Thomas "Tom" McCabe serves as the senior vice president, general counsel, chief compliance officer and corporate secretary of BWX Technologies, a defense and space company that supplies nuclear components and fuel to the U.S. government.
According to his LinkedIn profile, McCabe is responsible for enterprise-wide legal, regulatory, compliance and contracts matters, including ethics, governance, mergers and acquisitions, securities, finance, intellectual property, litigation, investigations, contracts and procurement.
A 30-year legal and business professional, McCabe, who is a member of the Potomac Officers Club, joined BWXT after a four-and-a-half year tenure at Orbital ATK, where he served as executive vice president, general counsel and secretary, BWXT posted.
His work for Orbital ATK landed him a Wash100 award. Some of his accomplishments include negotiating Orbital ATK's sale to Northrop Grumman, which resulted in the company's 725 percent increase in enterprise value. He also helped the company achieve a $2.5B refinancing at favorable rates and defeated a joint venture lawsuit that charged the company $385M in damages. McCabe also recovered $50M from an engine supplier for a rocket explosion without litigation and helped grow the company's employee base from 3K to 14K.
Prior to joining Orbital ATK, McCabe spent nearly four years at Alion Science and Technology as SVP, general counsel and secretary. His duties revolved around business areas including internal audit, export compliance, ethics compliance and security.
He was also the founding president of Braintech Government and Defense Systems, a computer software company he led to a revenue status of nearly $1M in less than a year.
Previously, he also worked for Sirius XM Radio, COBIS MicroBanx and GRC International. Earlier in his career, he was a law clerk for Judge Charles Richey in the U.S. District Court in Washington, D.C. He earned his bachelor's degree in english from Georgetown University and a juris doctorate and a master of business administration degree from the University of Notre Dame.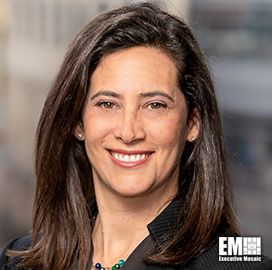 Deborah Ringel serves as Accenture Federal Services' general counsel, secretary and chief ethics and compliance officer, roles she has held since March.
She directs all of the company's legal services, leads its ethics and compliance program and serves as a legal adviser to its board of directors, AFS said.
Ringel supports federal government clients in the sectors for defense, intelligence, public safety, health and civilian.
Before she joined AFS in June 2016 as its deputy general counsel, Ringel was senior legal counsel at Accenture's litigation and disputes business unit.
She focused on matters related to business litigation and government investigation. At the same time, she taught legal rhetoric at the American University at the American University's Washington College of Law.
Ringel spent 11 years as a counsel at Dickstein Shapiro, a law practice firm based in Washington, D.C. She worked in the company's trial division and its office corruption unit.
She is a member of the President's Council of Cornell Women, a group of accomplished alumnae who aim to support female students, faculty, staff and other alumnae.
Ringel earned a bachelor's degree from Cornell University and a law degree from the University of Michigan. She was admitted to practice in New York and Washington, D.C., and is registered as a corporate counsel with the Virginia State Bar.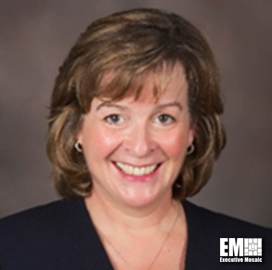 Alice Eldridge, a member of the Potomac Officers Club, joined BAE Systems in July 2019 as senior vice president, general counsel and corporate secretary.
In the said roles, Eldridge handles BAE Systems' legal matters and oversees its businesses across the U.S., U.K., Sweden and Israel.
She also manages the company's contracts, security, ethics, compliance and export control functions, in addition to serving as a company board member, BAE Systems posted.
Most recently, Eldridge spent seven years as the vice president and chief counsel of the company's platforms and services sector, which consists of the combat vehicles, weapons systems, ship repair, protection systems, ordinance systems and Hägglunds business units.
The role entailed providing strategic and subject matter guidance for the acquisition and execution of U.S. government contracts and international direct commercial and foreign military sales contracts for programs in countries like Australia, India, Turkey, Saudi Arabia and Singapore.
She joined Bae Systems after a five-year career at Lockheed Martin, where she was appointed as general counsel for the company's systems integration and tactical systems divisions. In addition, she managed Lockheed Martin's ethics program during her tenure as vice president of ethics and business conduct.
Prior to working for Lockheed Martin, she worked as an associate with the law firms of Howrey & Simon and Davis, Graham & Stubbs. She also served for the Montgomery County Adult English Literacy Council, the Broome County Urban League and the Owego, New York, Growing Years Children's Center.
Eldridge graduated from the University of Vermont with a bachelor's degree in economics and political science before earning a juris doctor degree from George Washington University.
ABOUT POTOMAC OFFICERS CLUB
The Potomac Officers Club is owned and operated by Executive Mosaic. Since 2002, Executive Mosaic has been a leader in media and exclusive senior executive networking programs primarily targeted to the U.S. federal government contracting (GovCon) marketplace. In addition to connecting executives of consequence into a fabric of like minded communities, the company's growing cross-media platform serves as a leading source of news about the people, policies, trends and events shaping the nation's GovCon sector.
Category: Articles
Tags: AAR Accenture Federal Services Alice Eldridge BAE Systems BWX Technologies compliance counsel Deborah Ringel Dennis Burnett HawkEye 360 Jessica Garascia Thomas McCabe