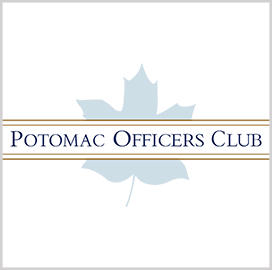 Government contracting
Five GovCon Executives With Expertise in Federal Agency Programs
Federal agencies have been increasingly shifting their contracting strategy toward category management and indefinite-delivery/indefinite-quantity vehicles, according to Kevin Plexico, senior vice president of information solutions at Deltek and a 2022 Wash100 winner. He said the result is a decrease in the number of unique prime contracting positions despite an overall increase in government spending.
Due to the more competitive landscape, businesses now need to do more to stand out. A Deltek survey shows that a third of government contractors count competition among the three biggest challenges they face today. However, companies are still finding diverse ways of overcoming the challenge, Plexico said.
The Potomac Officers Club—a division of Executive Mosaic—features five executives with expertise in federal agency programs.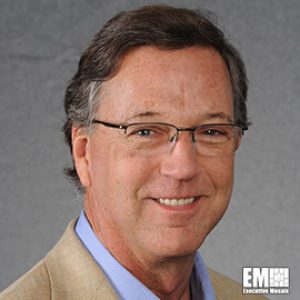 Brian Pickerall is a senior vice president at technology services firm Changeis and is a Potomac Officers Club member.
Pickerall helps the Federal Aviation Administration, the National Oceanic and Atmospheric Administration and the departments of Transportation and Homeland Security in their efforts to implement technology modernization. He offers expertise in enterprise technology solutions, training and strategic communications and mission support.
The industry veteran has been with the company since April 2021, according to his LinkedIn profile.
Pickerall worked for nearly 13 years at Booz Allen Hamilton, where he supported multiple government agencies through their modernization efforts. He started with the company in 2008 as a principal and was promoted to VP in 2015.
The other leadership roles that Pickerall has handled are director of western operations and manager of integrated communications engineering at Aeronautical Radio Inc., a company that was acquired by what was then Rockwell Collins in 2013.
He was a surface warfare officer at the U.S. Navy from 1982 to 1986.
Pickerall holds a master's degree in business administration from Pepperdine Graziadio Business School and a bachelor's degree in electrical engineering from Cornell University.
The executive also offers his services as a mentor at the Wounded Warrior Project and as a board of directors member at the American Red Cross.
Changeis offers enterprise technology, mission support and training and strategic communications services to federal government agencies. It is headquartered in Arlington, Virginia.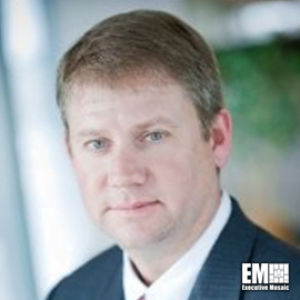 Gregg Mossburg is a senior vice president at CGI Federal's Strategic Operations Group, working out of Gainesville, Virginia. He has over 25 years of experience developing and leading high-performing teams to deliver results in client delivery, leveraged delivery operations, business development, solution and offering development, and financial engineering, according to his LinkedIn profile.
Mossburg said he is a frequent speaker at industry conferences and in the media on the topics of cloud, outsourcing and business development. In 2009, he was named as one of ExecutiveBiz's "Top 10 Business Development Executives to Watch," his profile further reveals.
Mossburg joined CGI Federal, which provides information technology services to the government, in January 2005. He joined the firm as the head of its business engineering organization and steadily took on positions of greater responsibility.
In his current role, Mossburg is responsible for leading the transformation of CGI Federal's sales culture to a consultative lead sales operation. He also manages the company's strategic capture, proposal, pricing, government-wide acquisition contract and government relations teams.
Before joining his current organization, Mossburg was a vice president at American Management Systems. In that role, he was responsible for the implementation and delivery of enterprise solutions for several commercial and government clients.
Mossburg earned his Bachelor of Business Administration degree in computer and information systems from James Madison University.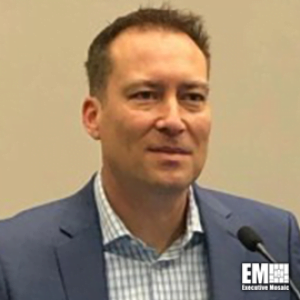 Bob Nicholson is the director of business development at Dell Technologies.
Nicholson helps federal civilian agencies in modernizing infrastructure and accelerating application development. He has been holding this position since September 2021.
He has been with Dell since August 2015. He was a solutioning strategist for the company's U.S. Federal segment from May 2021 to September 2021 and was a business development executive at the organization's Federal Civilian segment from 2015 to 2021, according to his LinkedIn profile.
Before working at Dell, Nicholson worked for over a decade at the Social Security Administration. The last position he held at the agency is director of technical operations. As a director, he designed and managed the Enterprise Penetration Testing Program, the Continuous Diagnostics and Mitigation program and other threat mitigation and IT modernization initiatives. He has held the directorship for over five years.
Nicholson handled a variety of leadership roles at the SSA from 2000 to 2015, all of which were related to IT.
The executive started his professional career in 1998 as a network administrator at Dell. He helped the Maryland State Comptroller migrate their systems from a dumb terminal system to personal computers.
In addition to his IT work in the federal and private space, Nicholson offered his time and expertise to the Armed Forces Communications and Electronics Association's D.C. chapter as a cyber research co-chairman. From 2015 to 2016, he supported research and development programs related to endpoint and enterprise cybersecurity.
Dell Technologies offers computer hardware, servers and storage solutions to customers in the consumer, commercial and government spaces. It is headquartered in Round Rock, Texas, and has offices within and outside the U.S.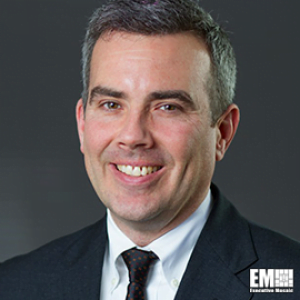 Thomas Naughton is the president of Maximus' U.S. Federal Citizen Services business, working out of Reston, Virginia. He has extensive experience in health care reimbursement, Medicare and Medicaid concerns, workers' compensation, state health care law, quality oversight, peer review, and all forms of benefits disputes and dispute resolution programs, according to a biography posted on the Maximus website.
Naughton is a health care sector subject matter expert, having lent his expertise in an independent medical review and in developing a provider payment dispute resolution program for the California Workers' Compensation system. Because of his expertise, the Senate Finance Committee summoned him to testify in a hearing on Medicare appeal reform.
Naughton has spent his entire professional career working at Maximus, a Virginia-based firm that provides government administration services across the globe. He began his services to the company in 1998 and worked his way up to his current leadership position.
Naughton's client base includes more than 54 federal and state agencies. He also manages large-scale federal customer call and processing centers, his biography further reveals.
Naughton earned his bachelor's degree in English and political science from the State University of New York at Buffalo. He later earned his Master of Laws degree from Loyola University Chicago School of Law and his Juris Doctorate degree from the State University of New York at Buffalo School of Law.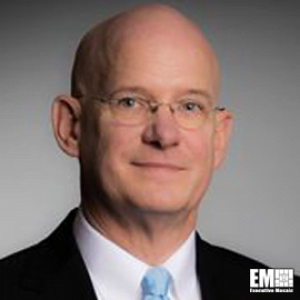 James Koch serves as the president of federal programs and services at Michael Baker International, a provider of engineering and consulting services.
He is responsible for the company's business with federal clients and setting its strategy for capturing new business. Koch is also in charge of promoting collaboration between the federal team and other areas of operation, according to his profile on The Org.
Koch previously served as Michael Baker's executive vice president for federal programs and services and as SVP and regional director for the Mid-Atlantic region, according to his LinkedIn profile. He has over two decades of experience working at engineering companies.
Prior to joining Michael Baker in September 2017, Koch briefly served as SVP of federal civilian programs at AECOM. He also held several leadership roles across two stints at Hill International, a Pennsylvania-based construction company.
Koch spent the first two decades of his career holding engineering roles of increasing responsibility in the U.S. Army. His career culminated in his assignment as director of the U.S. Army Engineer School's Department of Tactics, Leadership & Engineering.
He retired from service with the grade of lieutenant colonel and with numerous awards, including the Legion of Merit and de Fleury Medals for Army engineers.
Koch earned his education from Washington and Lee University, Stanford University and the University of Missouri – Rolla.
ABOUT POTOMAC OFFICERS CLUB
The Potomac Officers Club is owned and operated by Executive Mosaic. Since 2002, Executive Mosaic has been a leader in media and exclusive senior executive networking programs primarily targeted to the U.S. federal government contracting (GovCon) marketplace. In addition to connecting executives of consequence into a fabric of like minded communities, the company's growing cross-media platform serves as a leading source of news about the people, policies, trends and events shaping the nation's GovCon sector.
Category: Executive Profiles
Tags: Bob Nicholson Brian Pickerall Deltek Executive Profiles federal agency programs govcon government contracting Gregg Mossburg James Koch Kevin Plexico Thomas Naughton